Are you ready to go back to school? Many local sixth- to 12th-grade students are, thanks to Sound Transit employees. 
Two of our Employee Resource Groups - Blacks Empowering Success in Transit (BEST) and Women Empowering Sound Transit (WEST) - held a Back-to-School Drive in August supporting local families through the YWCA.
Working together, they filled backpacks with essential school supplies and collected new clothing items to donate. Our day jobs are dedicated to connecting more people to more places, but our employees also enjoy giving back to the community on their own time.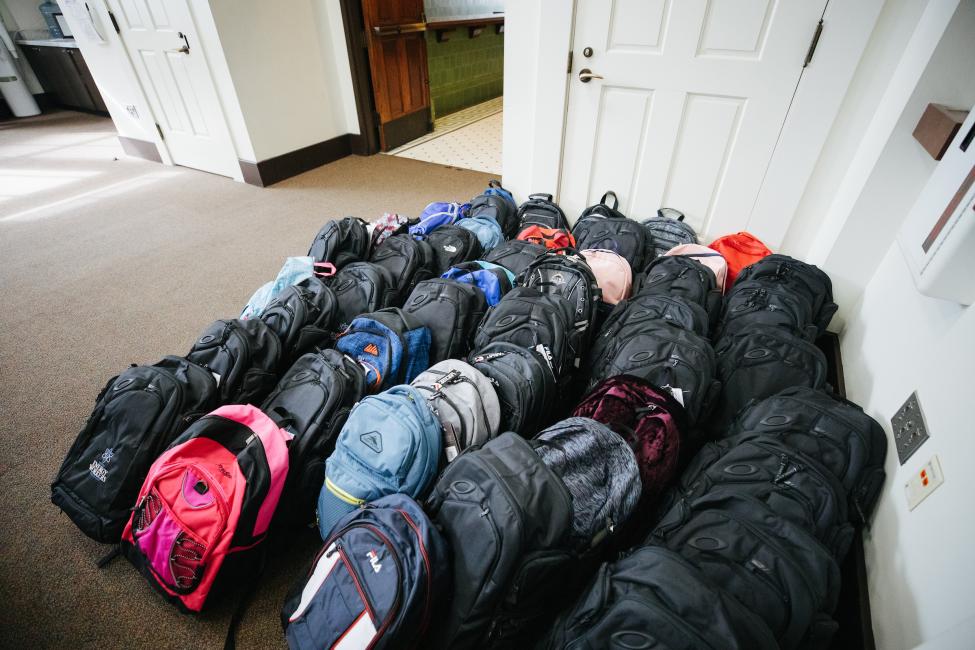 Two women who helped lead the backpack drive were Joy Waynewood and Jessica Rose. We'll meet them in our regular series introducing you to the people who work here at Sound Transit trying to make it easier for you to get to where you work, live and play every day.
Joy previously worked in property management and for the Teamsters Union, and has been at Sound Transit for the past 3.5 years as a procurement and contracts coordinator. Joiing an ERG was very important to her.
"I felt that I wanted to be part of and feel a sense of community and connection with other employees with similar life experiences, and feel supported by those who were like myself," she said.
I knew that by being part of these groups, I could make new relationships that would go beyond just working relationships, and make great friendships and mentorships as well. -Joy Waynewood
Jessica has worked as Sound Transit's Resource Conservation Manager for 1.5 years, joining the agency after working on commercial projects and initiatives at Tacoma Public Utilities. Before that, she helped Pierce County implement sustainability and cost-saving initiatives. 
She said she believes in WEST's mission to improve gender equity at Sound Transit by empowering women, educating staff and working cooperatively with agency leaders.
"I have always worked in a male-dominated field, which is the case for many of our WEST members," she said. "Networking with other women who work in a similar environment has given me the opportunity to learn from their experiences and grow professionally."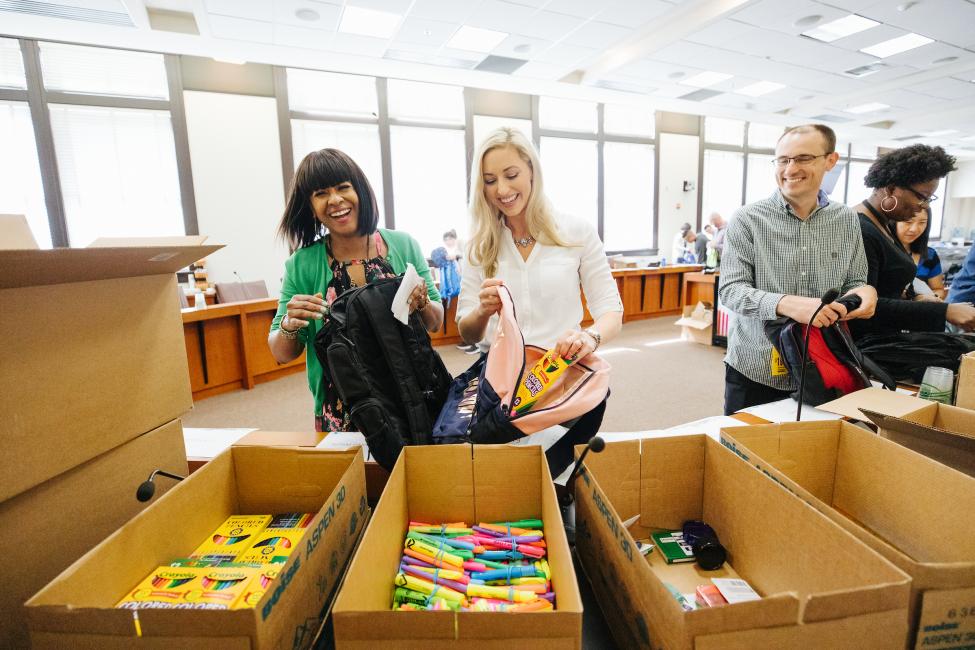 Q: What do you tell your friends you do for work? 
Jessica: I tell my friends that I work to increase efficiency, reduce operating costs and make Sound Transit operations more sustainable. When asked, "How do you do that?" I answer that, "I do that by implementing strategic projects and initiatives to reduce energy, water, waste and fuel consumption across the agency."
Joy: I tell people that I work for an organization that supports individuals and provides public transit that connects people to where they want to go - whether it is going to work or to play giving them the option and freedom to leave their vehicles at home while helping the environment and traffic congestion by doing so.  
Q: What's your passion outside of your job? 
Joy: My passion is being true to myself first and foremost because it helps make my life much easier. 
Jessica: I love spending my time with family and friends outside of work. I am lucky enough to live in the city, which means there is no shortage of fun activities to participate in from cooking classes and paddle boarding to concerts and art shows.
Q: What attracted you to work at Sound Transit? 
Jessica: I was excited to join Sound Transit because I knew my role would have a lasting positive impact on the agency and our region. Working for an agency where sustainability is central to our mission means the work I do will have an even greater impact as I get to build on the enormous benefit that comes along with a built-out regional transit system. It was also important to me that I worked for an agency that aligned with my own values and could support my ambitious career goals.
Joy: I knew about 10 years ago that I wanted to work here. Coming from a transportation family (my father retired from KC Metro as a Safety Officer and I have other family members in the transportation fields), I knew that Sound Transit would be big and I wanted to be a part of it.
Q: How do you get to work? 
Joy: Link light rail.
Jessica: I am lucky enough to live a few blocks from a light rail station, so my commute consists of a brief walk and a seven minute ride on Link. It is by far the best commute I have ever had.
Q: What three things would you take with you to a desert island (besides food and water)? 
Jessica: I would take my husband, my dog, and a solar-powered satellite phone to call for help…..eventually. 
Joy: Bug spray!  I just got back from 102 degree weather on vacation and was eaten alive by mosquitoes! I'd also take my family – REAL family is a bond that cannot be broken by any means. And I'd take a yacht with a helicopter to get the heck off the island!