What's in a name?
For a transit station, especially an underground one, the name tells people where they are.
Last year, Sound Transit decided to start a renaming process for one of our Link light rail stations to avoid confusing riders now and in the future.
We currently have two stations with "University" in the name (University Street Station and University of Washington Station), and only one is on a college campus.
And in 2021, we will open U District Station as part of the light rail extension to Northgate.
With Sound Transit taking over Downtown Seattle Transit Tunnel operations from King County Metro this year and opening three new stations next year, it was time to rename University Street.
The station is located near University Street (obviously), Seneca Street, Union Street, 2nd Avenue and 3rd Avenue in downtown Seattle, and is right under Benaroya Hall and near the Seattle Art Museum, Pike Place Market and other attractions.
We came up with six names: Seneca Street, Midtown, Arts District, Downtown Arts District, Symphony and Benaroya Hall.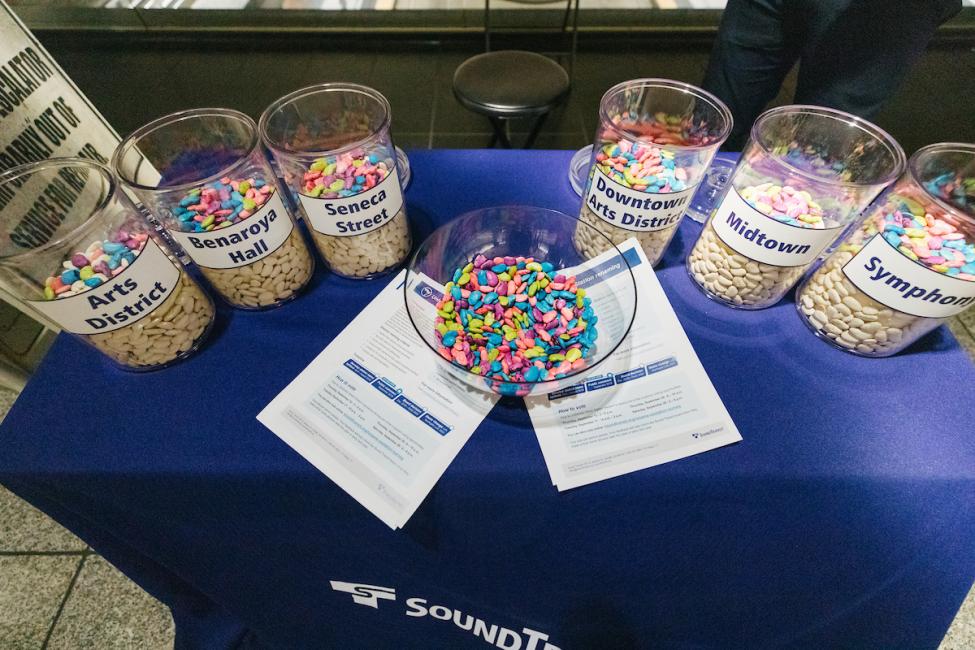 After several weeks of robust community engagement, Symphony emerged as the winner.
It also meets the board criteria for station naming:
Association with a nearby street or with surrounding neighborhood names or landmarks

Be brief and easy to remember

Be no more than 30 characters, per ADA requirements

Avoid commercial references

Avoid similar names of existing stations
But there were a couple problems.
One: how will tourists who don't know they're underneath the symphony figure out where they are?
Two: implementation would be tricky if we didn't conform with the current station acronym (USS).
The acronym is used in all of our safety systems, manuals, wiring from fire control panels to emergency ventilation and building management.
And changing all of those back-of-house systems would cost up to $5.3 million.
The solution was to include a nearby street in the name, and still be able to shorten it to USS. 
This name also honors public feedback, saves money and accomplishes the original goal: help riders avoid confusion with other "University" stations.
The name change go into effect with the Northgate Link Extension opening in 2021.
We want to thank our riders for their engagement on this topic, which included 250 comments on social media and 14,000 survey responses.