ESPAÑOL | SOMALI | 한국어 | 普通話 | TIẾNG VIỆT | አማርኛ | РУССКИЙ | ىبرع | English
As part of East Link light rail construction, the Rainier Freeway station at I-90 has closed. It will reopen as Judkins Park Link Station in 2023.
Most bus routes that served the Rainier Freeway Station now bypass the area, but Routes 554, 217, and select Route 212 trips serve new stops on Rainier Avenue South and S Charles St.
For assistance in planning your route, please use our handy Trip Planner or contact Sound Transit Customer Service at 1-888-889-6368 / TTY Relay: 711
For more information about the project or the public involvement process please contact:
Alex Ko, Customer Outreach Specialist
alex.ko@soundtransit.org
To request accommodations for persons with disabilities or for information in alternative formats, call 1-800-201-4900 / TTY Relay 711 or email accessibility@soundtransit.org.
Route 550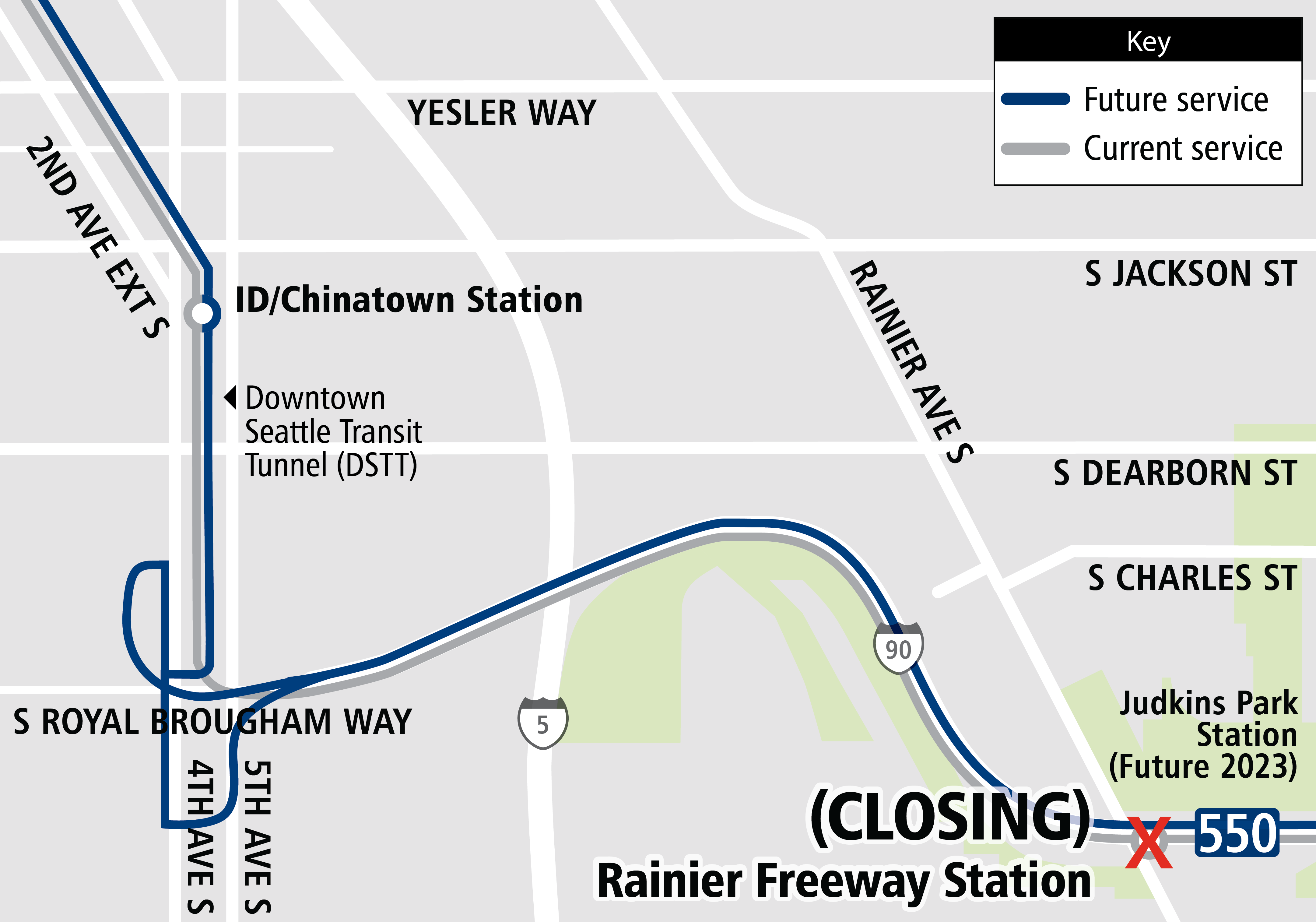 Route 554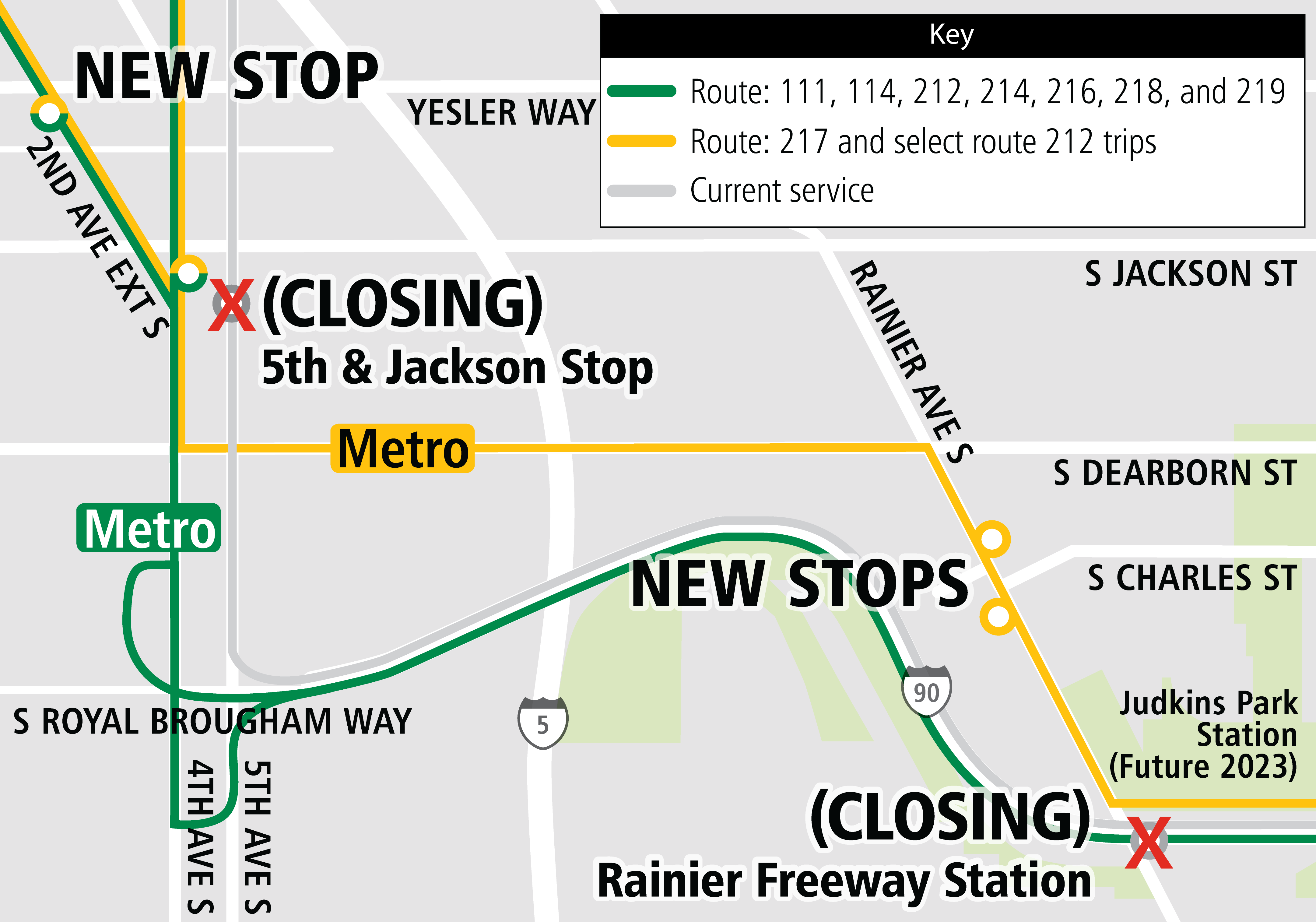 Metro routes