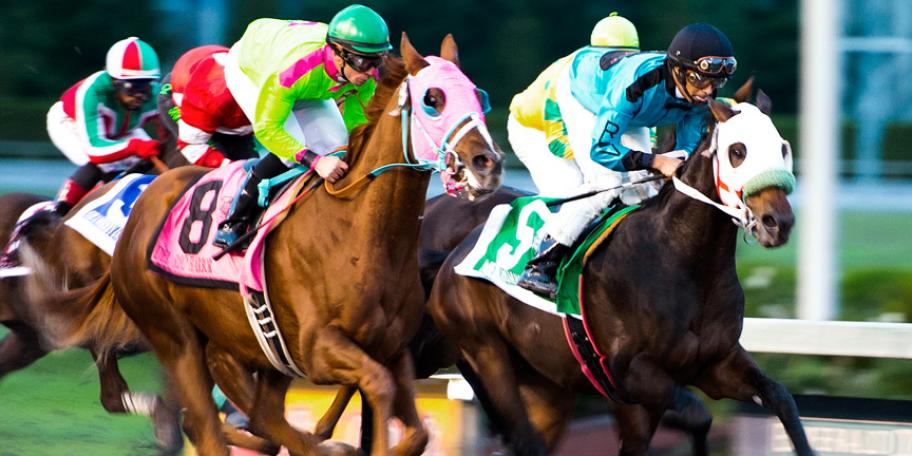 You're already a winner
Right out of the gate, your day at the races is better when it starts with Sound Transit. Don't pony up for gas and parking. Instead, use your travel time to study the Daily Racing Guide, monitor track conditions and determine your wagering strategy!
First, take Sound Transit buses or trains to Auburn Station.
Sounder trains
Weekend races:
Special service runs on select weekends in late morning from Lakewood, South Tacoma, Puyallup and Sumner to Auburn Station. Dates and schedules for 2018 will be posted in the spring.
Weekday races:
For simulcast racing fans and those who like to get there early:
Weekday commuter trains run 13 round trips Monday through Friday during early morning and late afternoon 'rush hours' with Auburn Station service to and from Lakewood, South Tacoma, Tacoma, Puyallup, Sumner, Kent, Tukwila and Seattle. Check out the schedule.
ST Express 578
Service to and from downtown Seattle, Federal Way, Sumner and Puyallup runs all day, seven days a week. Check out the schedule.
ST Express 566
Service to and from Renton and Kent runs all day on weekdays only. Check out the schedule.
Free Pony Express shuttle
From Auburn Station, catch Emerald Downs' free Pony Express shuttle service to the racetrack. The shuttle leaves Auburn Station hourly beginning at 9:15 a.m. daily; return trips to Auburn Station leave Emerald Downs on the hour through 5 p.m. weekdays and 9 p.m. weekends.
Parking
Parking is available at all Sounder train stations with the exception of King Street Station in Seattle.
Fares
You can buy day passes for Emerald Downs service on the day of travel or in advance at ticket machines. Ticket machines issue one-way tickets or day passes.
Ticket machines accept cash, Visa or MasterCard, ORCA e-purse, ORCA PugetPasses, and ORCA Business Passport passes. Learn more about Sounder fares.