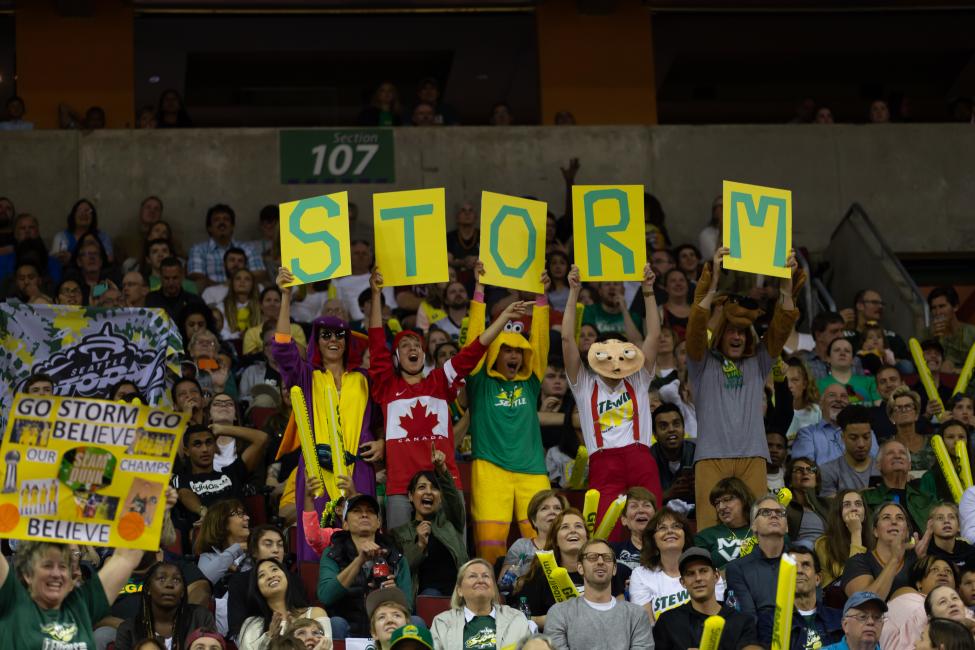 Seattle Storm fans can ride Sounder, Link light rail and ST Express to get to games this season. The Storm will play at both Angel of the Winds Arena in Everett and Alaska Airlines Arena at the University of Washington while Key Arena is renovated. Sound Transit's online trip planner will help find your best option from door to door.
Link light rail
Link light rail serves the Alaska Airlines Arena at the University of Washington every six minutes during peak hours. Parking is available at Tukwila International Blvd and Angle Lake Stations.
More transit options
Angel of the Winds Arena is a short walk from many ST Express, Community Transit and Everett Transit buses. Alaska Airlines Arena is served by multiple ST Express buses and King County Metro routes. Use the online trip planner to find your best option.
How to Pay
The Transit GO Ticket App or pre-loaded ORCA card is the ideal option for skipping lines at ticket vending machines. Download the Transit GO Ticket App and purchase a Day Pass ahead of the game. Don't forget to activate your ticket before getting on the train and show your screen to the fare enforcement officer if asked. If using an ORCA card, remember to tap on and off with your card at Sounder and Link stations. Day Passes may also be purchased at your originating station.