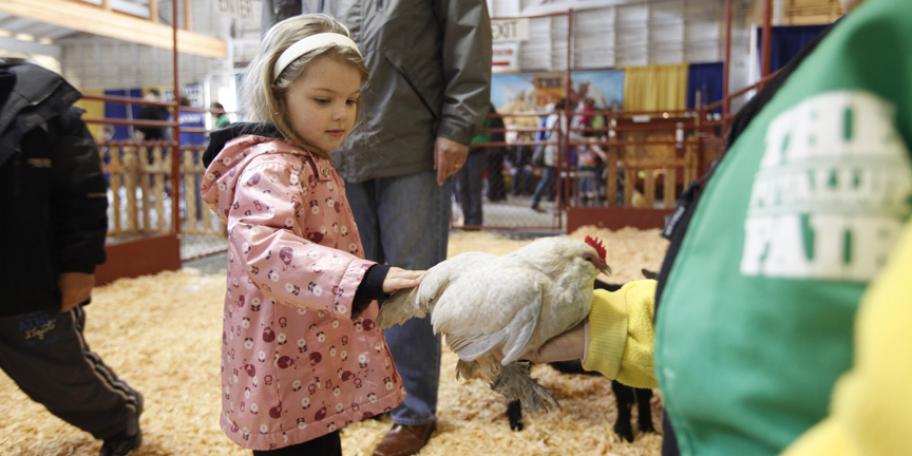 Ride the Sounder train to the Washington State Fair in Puyallup!
Special Sounder trains will run on two Saturdays, Sept. 15 and 22, serving nine stations between Everett and Puyallup. From Puyallup Station, you can jump on a free Pierce Transit shuttle bus to the Fair's exclusive Sounder entrance.
Two trains will take passengers between the Snohomish County stations of Everett, Mukilteo and Edmonds and Seattle's King Street Station. No changing of trains is necessary for Snohomish County riders to continue south. Three trains will run between King Street Station, Tukwila, Kent, Auburn and Sumner before reaching Puyallup Station.
After the Fair, head to the Sounder entrance to take the shuttle back to Puyallup Station. Going home, allow yourself plenty of time to catch the train at Puyallup Station. There are only two return trains, with the last one leaving at 6:50 p.m.
Sounder Train Express Pack
Save money when you buy your round-trip Sounder fare and State Fair admission in advance! Tickets on sale now.
Find Fair hours, admission fees and other details online at www.thefair.com/fun/details/sounder-train-express-pack.
Train to fair
Return trains
For more flexibility, ST Express Route 578 runs between Seattle and Puyallup seven days a week.