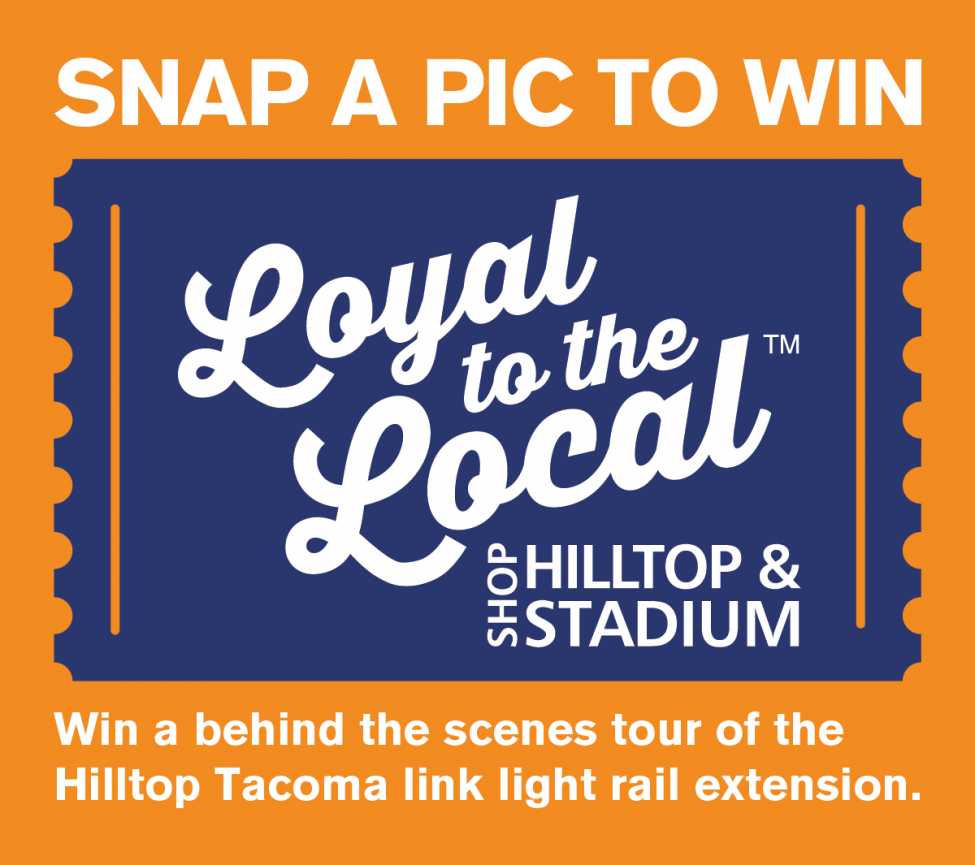 Snap a pic to win a behind the scenes tour of the Hilltop Tacoma Link light rail extension
Stay Loyal to the Local businesses along the Hilltop Tacoma Link route during construction, and at the same time, enter for a chance to win a guided tour of the new Hilltop, Link light rail system, including a behind-the-scenes look at the Operations and Maintenance Facility. The contest is part of our ongoing Loyal to the Local program to be good neighbors to the businesses impacted by the Hilltop Link construction which is scheduled to open in 2022.
So how do you enter? Glad you asked!
Visit any of the businesses listed on the Hilltop Link Extension map and snap a photo either inside, or outside the business. Be creative and have fun! Then post your picture on Instagram with the #ShopHilltopStadium hashtag.
That's it! Each photo you post will count as an entry; enter as many times as you like.
If you don't have an Instagram account, e-mail your photo entry at Loyal2local@soundtransit.org.
Four lucky winners will be selected at random for a group tour this summer 2019.
The contest ends May 31, 2019, and winners will be selected June 1, 2019.
All winners must be at least 18 years old and able to navigate stairs and other obstacles on a construction site.
The tour consists of a guided van-driven view of the alignment and then a visit to the existing Operations and Maintenance Facility in the Dome District. It's a rare, insider's look that few people get to see!
This tour is the first contest in the Loyal to the Local program. We'll offer more contests and prizes during this project. Thank you for participating and supporting these businesses!