Powering progress on Sound Transit job sites
Sound Transit's voter-approved multi-billion dollar investment in expanding the region's transit system will bring job opportunities throughout Pierce, King and Snohomish counties. We are currently building more than 40 miles of new light rail track and 28 new stations, and need a skilled workforce to deliver these important projects.
Sound Transit partners with many local organizations that run construction job training programs to develop the workforce of the future, and make sure our job sites have the labor needed to expand the mass transit system over the next 25 years.
Interested? You do not need construction skills to get started; the professionals will teach you what you need to know. If you've been looking for the opportunity to join the construction trades, listen to these recent graduates:
For anyone looking to gain new skills or even a new career, these programs are a great place to start. Many of the construction training programs we invest in emphasize providing opportunities to women, native tribes, people of color and other diverse groups. Often, these programs provide support services, and help with job placement.
Building trades (also called crafts) include laborers, ironworkers, cement masons, carpenters, heavy equipment operators, pipe fitters, sheet metal workers, painters and many more. A career in the construction industry provides a stable, family-wage job with great benefits and opportunities for growth.
Pre-apprenticeship
Pre-apprenticeships are hands-on training programs that help prepare people for entry and success in the building trades. These programs provide construction training and education, in addition to helping with driver's licensing, transportation, child care, budgeting and more.
If you show up and bring your best every day, they will help you get into a paid apprenticeship program. If you already have your high school diploma/GED, driver's license and a proven work ethic, you can apply directly to an apprenticeship in the building trade of your choice.
Apprenticeship
Once you are in an apprenticeship training program, you are working on a construction site, learning your trade and getting paid. You earn while you learn.
It takes about four years for apprentices to become experienced journey-level workers. They reach journey level by learning from experienced workers on the job site and taking classes. Apprentices get regular pay raises along the way, plus benefits and a pension. You do not need a clean record, a college degree or past experience.
These training programs need residents of King, Pierce and Snohomish counties, veterans, women and people of color. A career in the building trades is important, fast-paced work that is physically and mentally challenging. At the end of each day, you will be very proud of what you have learned and what you have built. Most importantly, you will be able to support yourself and your family for a lifetime.
Transit boosts the economy
When most construction stopped during the Great Recession of 2008-2009, Sound Transit continued hiring tradespeople to build light rail. As the economy recovered, the new University of Washington, Capitol Hill and Angle Lake stations were among those most heavily used.
Fast forward to today — building light rail will directly employ thousands in the construction workforce, which in turn will support even more local retail and service jobs.
As COVID-19 recedes, new extensions connecting Bellevue, Redmond, Federal Way and Lynnwood will help deliver tens of thousands of daily riders back to work and school.
Apprentice success stories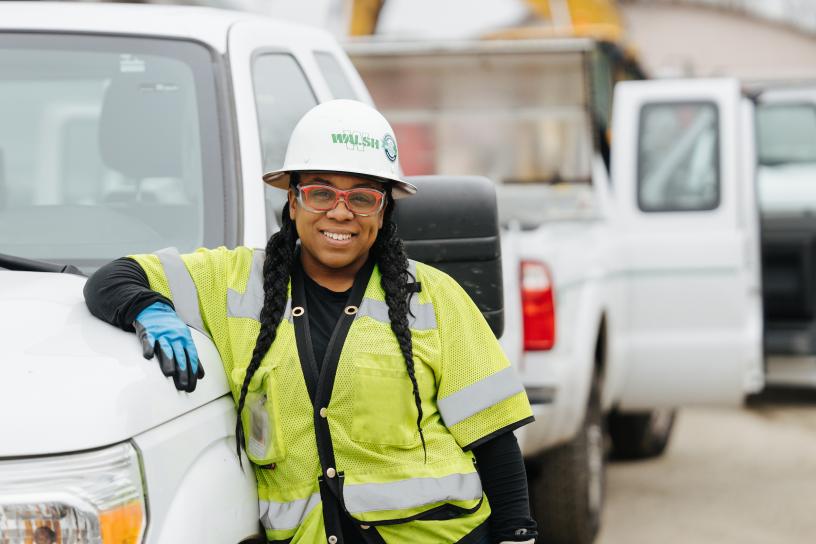 Andrea Ornelas
Andrea graduated from the ANEW pre-apprenticeship program before joining Laborers' Local 242.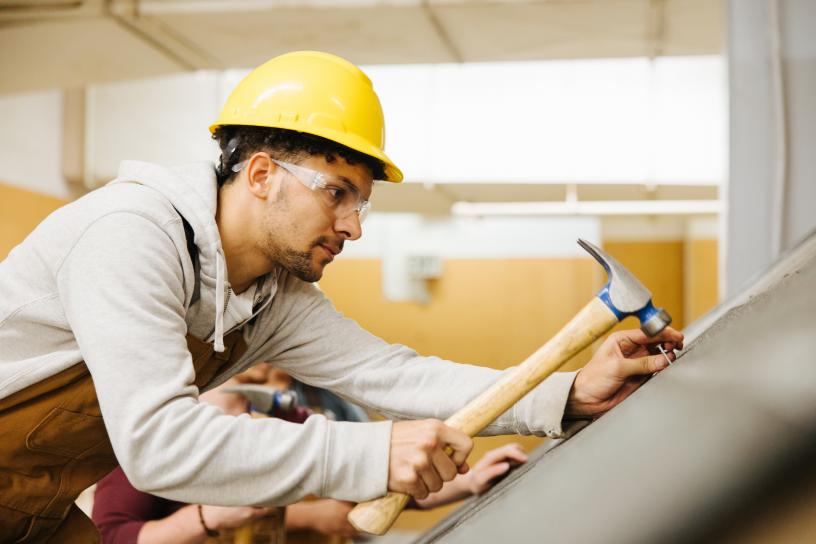 Jamal Hoffman
Jamal Hoffman is a graduate of Tacoma Goodwill YouthBuild. Though that program isn't running anymore, there are still plenty of opportunities for young people interested in the trades.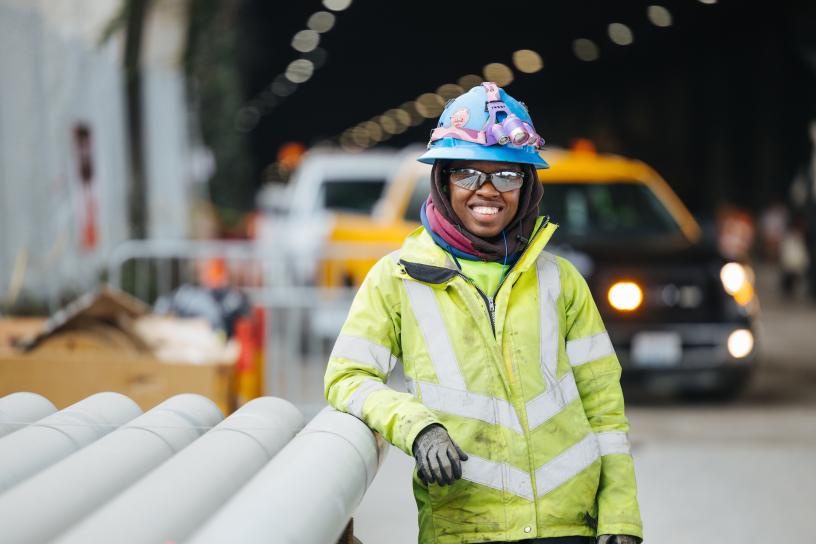 Latraia (Trai) Daniel
Trai Daniel is a graduate of the ANEW pre-apprenticeship program and an electrician with IBEW Local 46 and Kiewit (one of the contractors for Sound Transit's East Link Extension).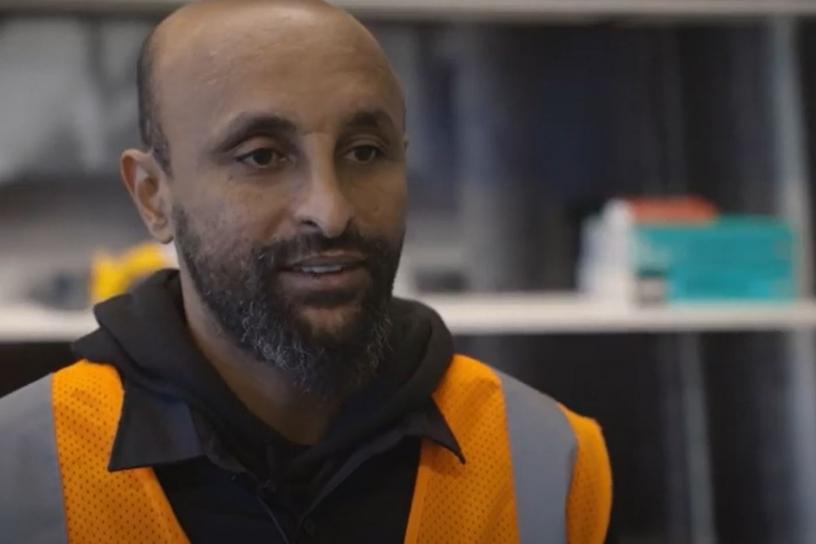 Edekel Deglel
Pre-apprentice Edekel Deglel said "I'm extremely happy that I've done this program. Now I'm looking for a better job, and I won't settle for less."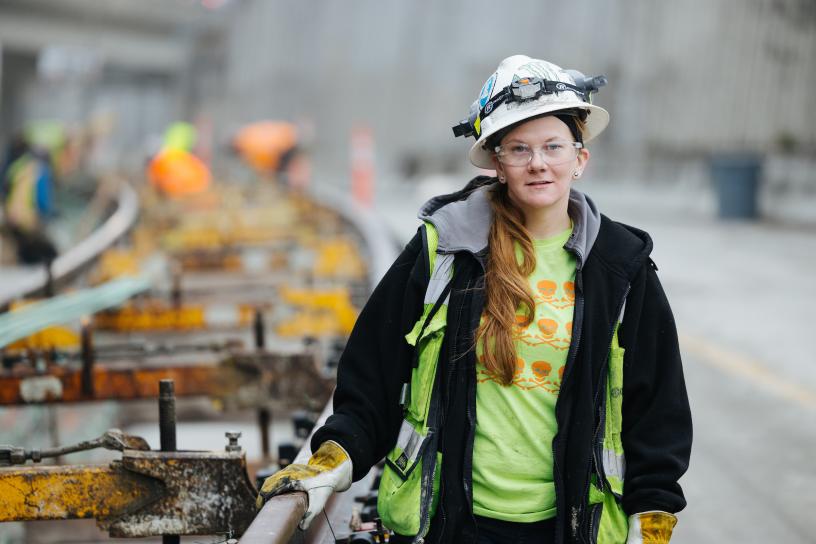 Alisha (Ali) Crespo
Ali Crespo graduated from the TRAC pre-apprenticeship program, joined Local 528 as a cement mason and was hired by Kiewit.
Image

Image

Image

Image

Image