Change to alert communication
You can view ST Express trip cancelations and alerts on our alerts page or by navigating to your route using the Find schedule tool above.
You can view elevator outages on our alerts page or by navigating to individual station pages using the Find stop or station tool above.
Hop in and go for a ride!
Explore the extended T Line in Tacoma.
SEPT. 18-24
Operation Lifesaver's annual event is a collaborative effort to save lives by raising awareness about track safety.
Reduced fares
See if you qualify for a reduced fare
Board and committee meetings
The Board and Committees are meeting in the Ruth Fisher Board Room and via WebEx, which you can join from each meeting's calendar event.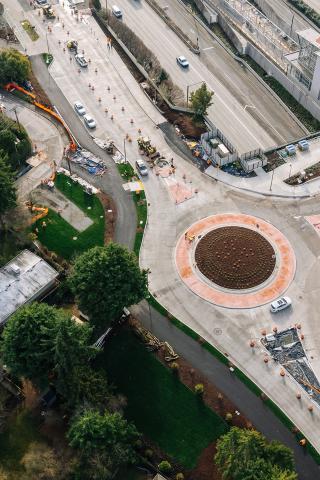 System expansion
New voter-approved Link light rail, Sounder train and ST Express bus rapid transit projects are underway. See how this new service can get you to your destination.
Did you know?
From paying your fare and navigating stations to boarding and riding transit vehicles, we've designed Sound Transit to be accessible for all.