Rider questions and feedback
Customer service
Need help finding a route or clarifying a schedule? Have comments about your trip or feedback for our team? You can submit questions and feedback through our online form.

We strive to respond to all submitted comments and questions within three business days. For more urgent requests, please call us at 888-889-6368; TTY Relay 711. Customer Service hours are 8 a.m. to 6 p.m., Monday through Friday. You can also reach us via email at main@soundtransit.org.

You may also find the answer to your question in our frequently asked questions.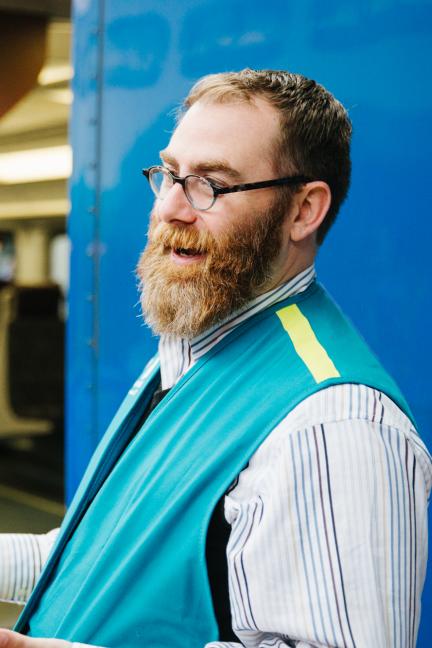 Translation services
要用中文向 Sound Transit 人員瞭解情况,請在正常的工作時間致電 1-800-823-9230 。
Sound Transit사에 한국어로 문의하려면 정상 업무 시간 중 1-800-823-9230번으로 전화하십시오.
Чтобы поговорить с представителем Sound Transit по-русски, позвоните 1-800-823-9230 в обычные часы работы.
Llame al 1-800-823-9230 para hablar con alguien en español.
Upang makipag-usap sa Sound Transit sa Tagalog, tumawag sa 1-800-823-9230 sa pangkaraniwang oras ng kalakal.
Để nói chuyện với Sound Transit bằng tiếng Việt, xin gọi số 1-800-823-9230 trong giờ làm việc thường lệ.
Doing business with us
Questions about how we do business or doing business with us? Everything you need to know is here.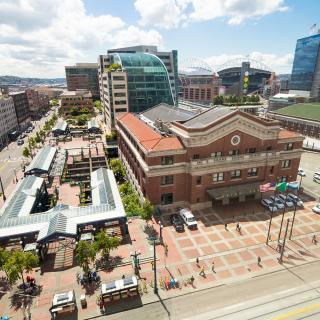 Sound Transit's main offices are located in historic Union Station, at the edge of the Chinatown-International District and Pioneer Square in downtown Seattle.