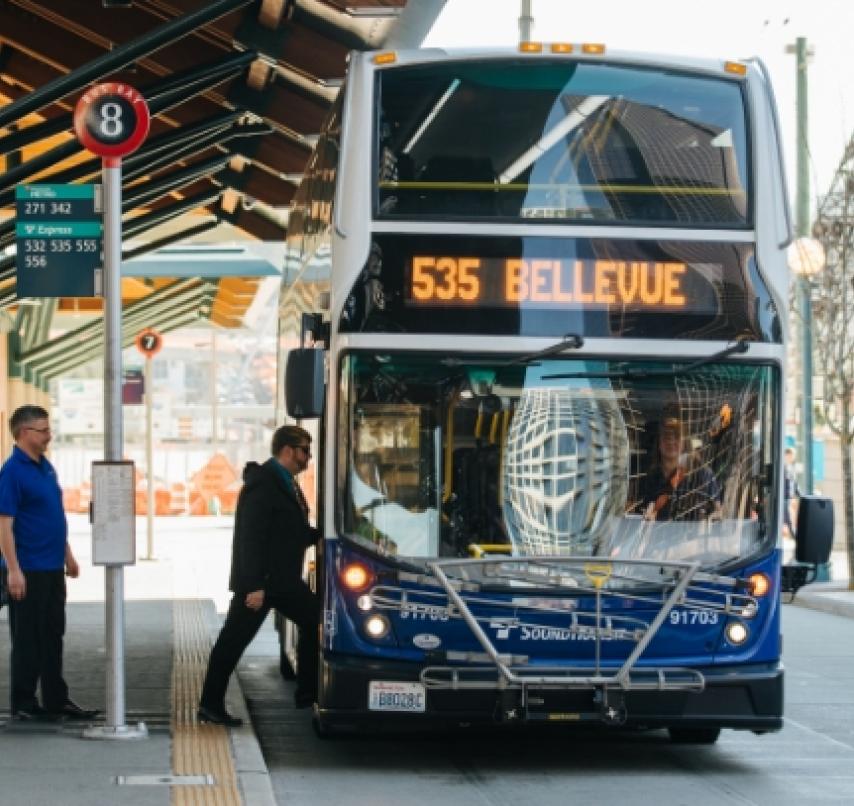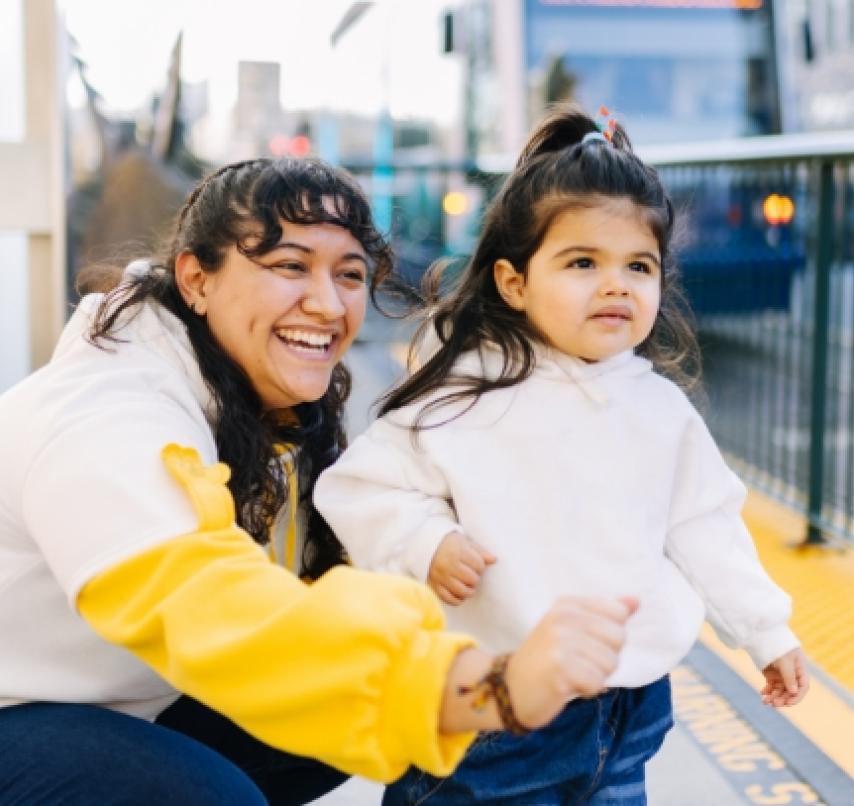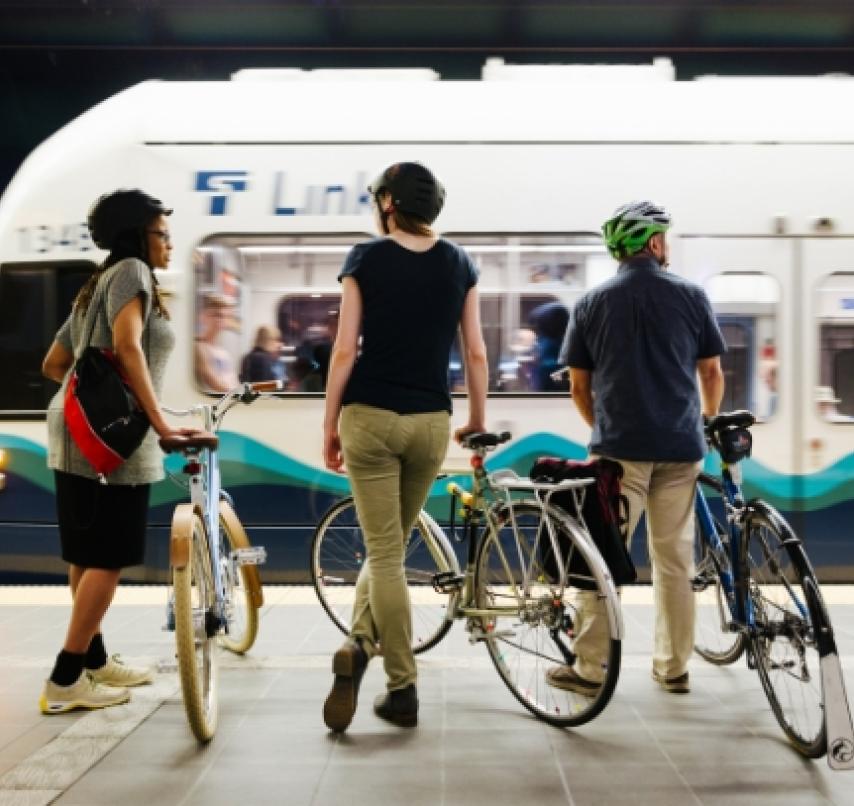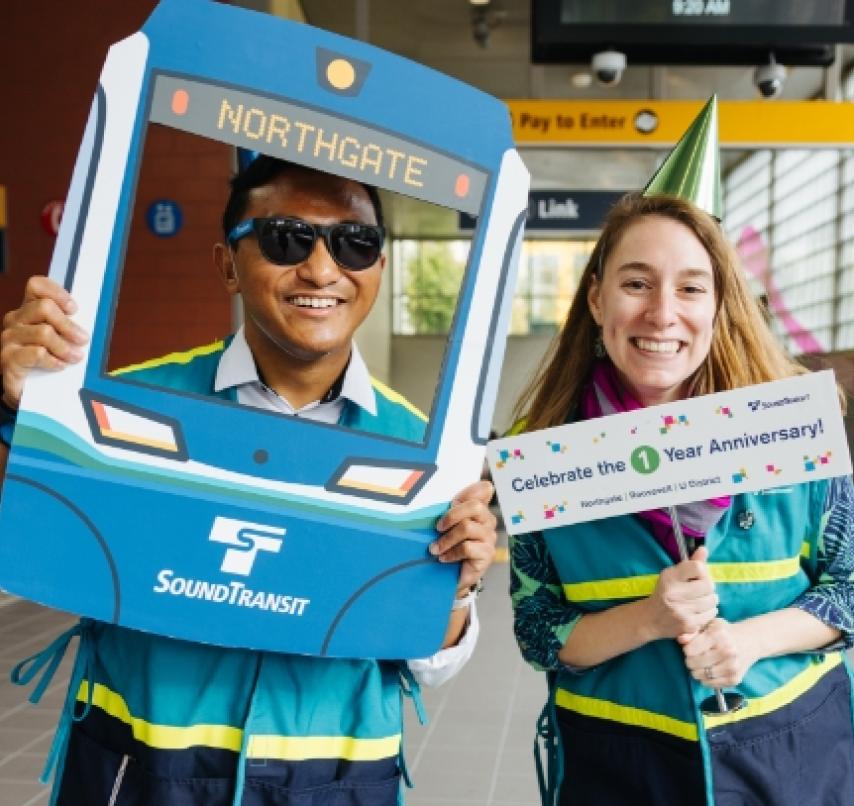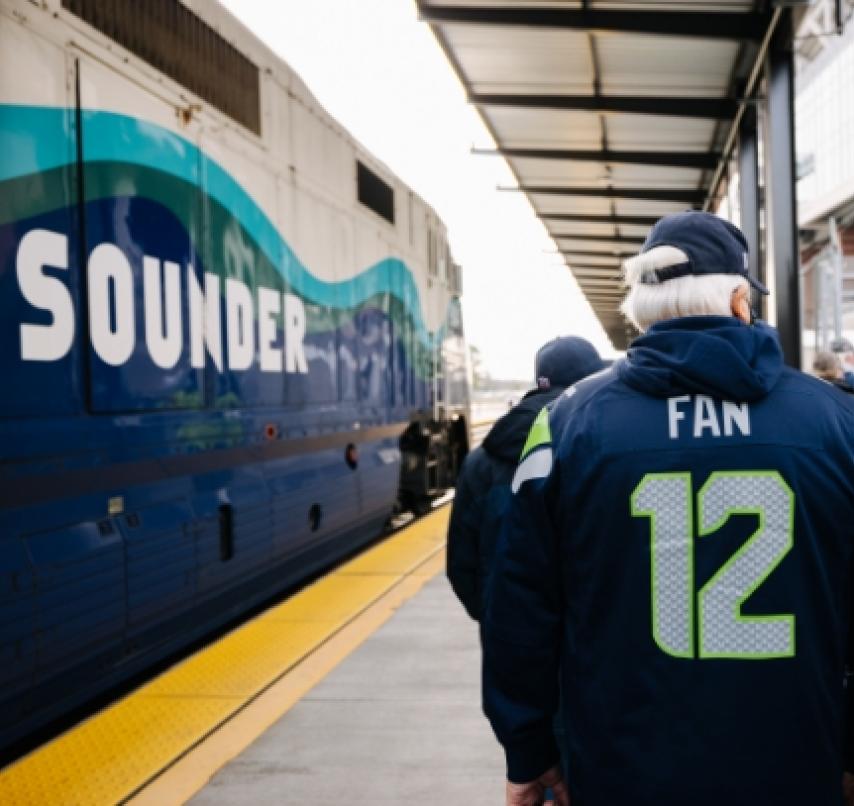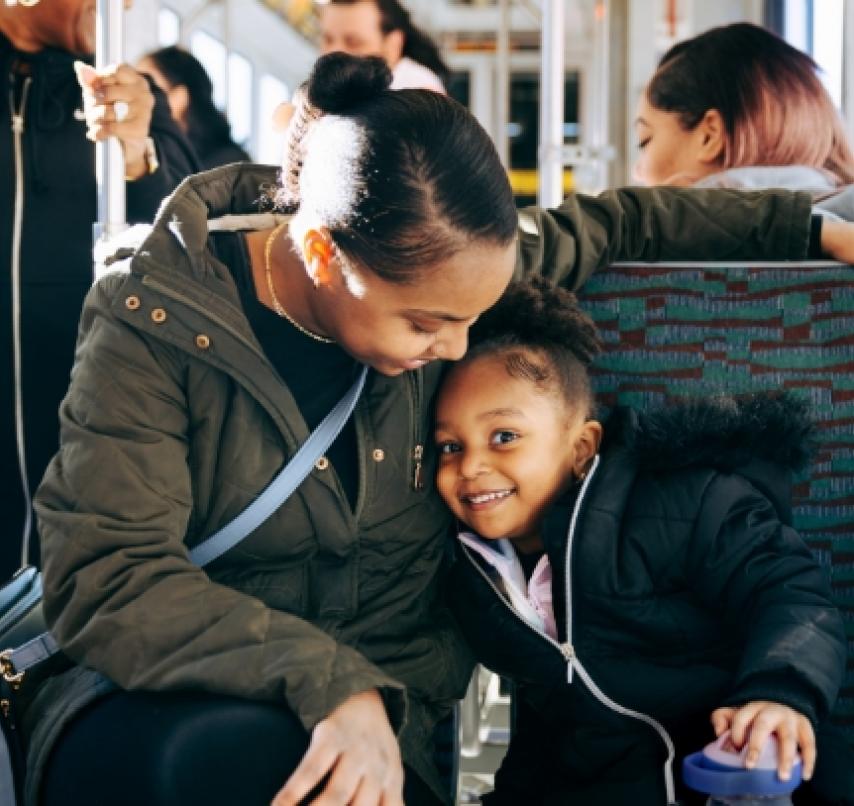 2023 Progress Report
We're building the biggest transit expansion in the nation, together! Our annual System Expansion Progress Report goes out to every household in the Sound Transit district. Check your mailbox, or…
Expanding service
Regional and neighborhood connections
Sound Transit's voter-approved system expansion will create a 252-mile regional network connecting communities across Pierce, King and Snohomish counties. Your tax dollars are hard at work advancing these transformative projects and services, and we want you to know how they're going.
Explore projects in your area with the interactive system map below.
A list of Sound Transit system expansion projects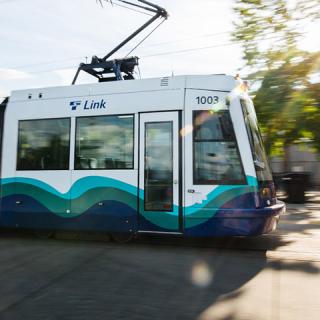 Tacoma
The train is about to transform how you get around Tacoma, with six new stops in the vibrant Stadium District and Hilltop neighborhoods.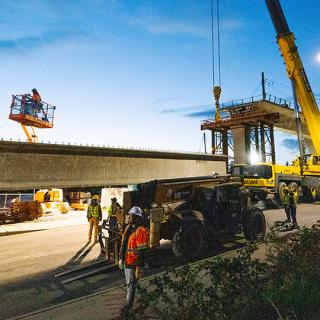 Construction updates
With light rail extensions underway to Lynnwood, the Eastside and Federal Way, your regional system will grow from 26 miles to 62 within the next few years. We're overcoming construction challenges to welcome you aboard as soon as possible.
Stride bus rapid transit
A new mode is joining the Sound Transit family! Stride bus rapid transit on I-405 and SR 522 will connect communities from Shoreline and Lynnwood to Bellevue and Burien. It's designed for fast arrivals and departures, with:
New dedicated bus lanes—some already in use by our regional transit partners!
Multiple doors and off-board fare payment.
Seamless connections to Link light rail at Tukwila, Bellevue, Lynnwood and Shoreline.
Sounder trains
As Sounder ridership continues to rebound, we'll be looking for ways to adapt our service to best suit your travel needs, including our popular service to pro sports games and other special events.
We're also working to make it easier to get to our stations, whether you walk, roll, bike, drive or take transit. After opening Puyallup's new parking garage this spring, we're planning garages at Kent, Auburn and Sumner—plus access improvements in Lakewood and South Tacoma in the years ahead.
Your Link to tomorrow
We rely on your perspectives to help shape the projects you and your neighbors will use.
Help us plan these future light rail projects:
New 1-Line stations at S. Graham St. and S. Boeing Access Rd.
Downtown Seattle to West Seattle
Federal Way to Tacoma Dome
Downtown Seattle to Ballard
Lynnwood to Everett
Ride with us
It's easy as 1, 2, 3 – and youth now ride free 
We've made it easy to find everything you need to ride buses and trains. Just plan your trip and pay your fare. 
Use the Trip Planner to download schedules and maps. Need help? Call Passenger Care at 888-889-6368/TTY 711 Monday-Friday 8 a.m. to 6 p.m., or email us at main@soundtransit.org.
The ORCA card is all you need to pay your fare. Get yours before you board at myorca.com, a ticket machine, local retailers, or order one by phone or mail. Or buy a ticket on your phone with the Transit GO Ticket app. ST Express buses also accept exact change cash fares.
Just tap your ORCA card on a yellow reader or present your ticket or activated Transit Go Ticket app fare when you board. ST Express buses also accept exact change cash fares.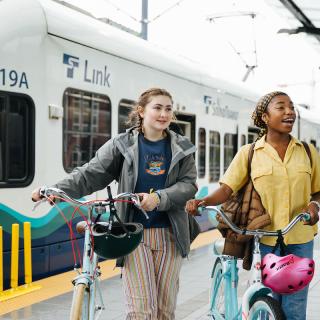 If you're 18 or under, transit is now fare-free thanks to Move Ahead Washington, a statewide transportation funding packing.
Work with us
We're working with our regional transit partners to double our hiring rate in the years ahead. That means hundreds of great-paying new operator and technician positions, and an array of exciting careers at Sound Transit. We also partner with community nonprofits through apprenticeship programs in construction trades.
Work with us
Patrick Carnahan, security and safety specialist
Sound Transit creates and provides great-paying jobs for thousands of Puget Sound residents, and we're actively recruiting tomorrow's diverse workforce. Patrick Carnahan joined the agency in 2021 as a Tacoma Link operator, and today he's a Transportation Safety & Security Specialist. Hear why he's proud to work at Sound Transit. 
Beyond transit
We aren't just building transit
Whether you ride transit or not, we all benefit from fewer cars on our roadways, a cleaner and greener environment, more affordable housing, and equitable access to opportunities and services across our region.
Transit-oriented development
Transit-oriented development creates retail space, restaurants, offices, community spaces and, most importantly, thousands of urgently needed new affordable housing units across the region.
In 2022 we celebrated the opening of Cedar Crossing, an all-affordable housing project just steps away from our new light rail station in Seattle's Roosevelt neighborhood. Meet some of Cedar Crossing's newest members, the Lara family.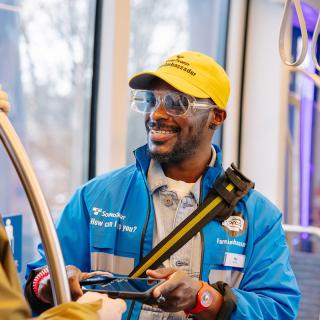 Equity
From the way we collaborate with our communities, to how we recruit and retain talent, to our passengers' experience aboard our buses and trains—every facet of our work has the potential to improve lives, or to perpetuate systemic inequities.
Sustainability
Prioritizing our planet
Did you know Sound Transit's voter-approved projects are projected to save 793,000 metric tons of greenhouse gas emissions annually by 2046? That's saving the equivalent of more than 89 million gallons of gasoline.
We're also proud to play our part in restoring some of our region's most valuable natural habitats for the benefit of future generations. Check out the thriving Thornton Creek wetland area in Seattle's Northgate neighborhood, five years after our restoration partnership project with Seattle Public Utilities.