Q&A: When are you going to add more Sounder trips? We need more trains!
Body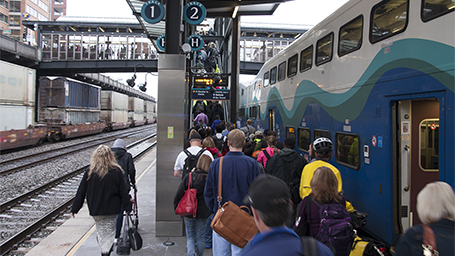 Good news -by 2017, we're planning to add three more round-trip Sounder trains between Lakewood and Seattle. 
In September 2016, we're adding a round-trip train between Lakewood and Seattle. This adds a mid-morning train to Seattle and a mid-afternoon train south to Lakewood.  
In 2017, we're planning to add two more round-trip trains. These trip times will be determined in late 2016, based on track availability. 

Several projects are in the works to accommodate these additional Sounder trips. We're adding a new track in Lakewood where we store our trains overnight to support another train set. We're also replacing the Tacoma Trestle near Freighthouse Square to help improve efficiency. 
There are no current plans to expand our service between Seattle and Everett.