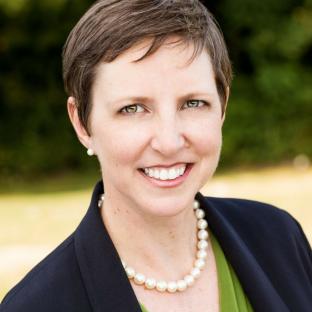 Julie Timm
Chief Executive Officer
Julie Timm is the CEO of Sound Transit, the regional agency that provides light rail, commuter rail and bus service to connect more than 50 cities and the nearly 50% of Washington State residents who live in the Puget Sound area. 
Before joining Sound Transit, Julie was the CEO of the Greater Richmond Transit Company, where she oversaw the operation of regional bus routes and more than 400 employees. 
From 2016 through 2019, Julie served as Chief Development Officer for WeGo Public Transit in Nashville, Tennessee. Her work there included directing development activities and agencywide staff functions, including engineering, outreach, customer care, planning, grants, marketing, communications, service quality and innovation. She also oversaw implementation of major regional capital projects associated with the more than $6 billion Motion Strategy that the Nashville region adopted in 2016. 
From 2012 through 2016, Julie served as Transit Development Officer and Title VI and Environmental Justice Compliance Officer for Hampton Roads Transit in Norfolk, Virginia. She worked with state and local partners and the Federal Transit Administration to manage capital project and strategic planning processes supporting light rail and other transit projects through approval, funding and implementation.

From 2000 through 2012, Julie worked in North Carolina in senior positions developing transit, highway and other types of projects for Moffatt and Nichol, Carter and Burgess, and URS Corporation. From 1996 through 2000, she worked as a contract employee managing projects and programs for the United States Air Force Air Combat Command Headquarters in Virginia. 

Julie earned a master's degree in business administration degree from Vanderbilt University as well as bachelor's and master's degrees in biology from Old Dominion University. 
Executive leadership team
Mary Cummings, Deputy CEO (Chief Administrative Officer) / Acting Chief Financial Officer
Kimberly Farley, Deputy CEO (Chief System Officer)
Kathy Albert, Chief Strategic Business Officer
Russ Arnold, Chief Passenger Experience and Innovation Officer
Eric Beckman, Acting Executive Director—Portfolio Services Office
Brooke Belman, Agency Chief of Staff
Don Billen, Executive Director—Planning, Environmental and Project Development
Desmond Brown, General Counsel
Julie Honeywell, Chief Human Resources Officer
Leslie Jones, Chief Business and Labor Compliance Officer
Ron Lewis, Executive Director—Design, Engineering and Construction Management
Ted Lucas, Chief Procurement and Contracts Officer
Ann McNeil, Chief Government and Community Relations Officer
Geoff Patrick, Acting Chief Communications Officer
Jonté Robinson, Chief Diversity, Equity and Inclusion Officer
Suraj Shetty, Executive Director—Operations
Jason Weiss, Chief Information Officer
David Wright, Chief Safety Officer