Construction begins with demolition of East 25th Street warehouse in mid-October
Body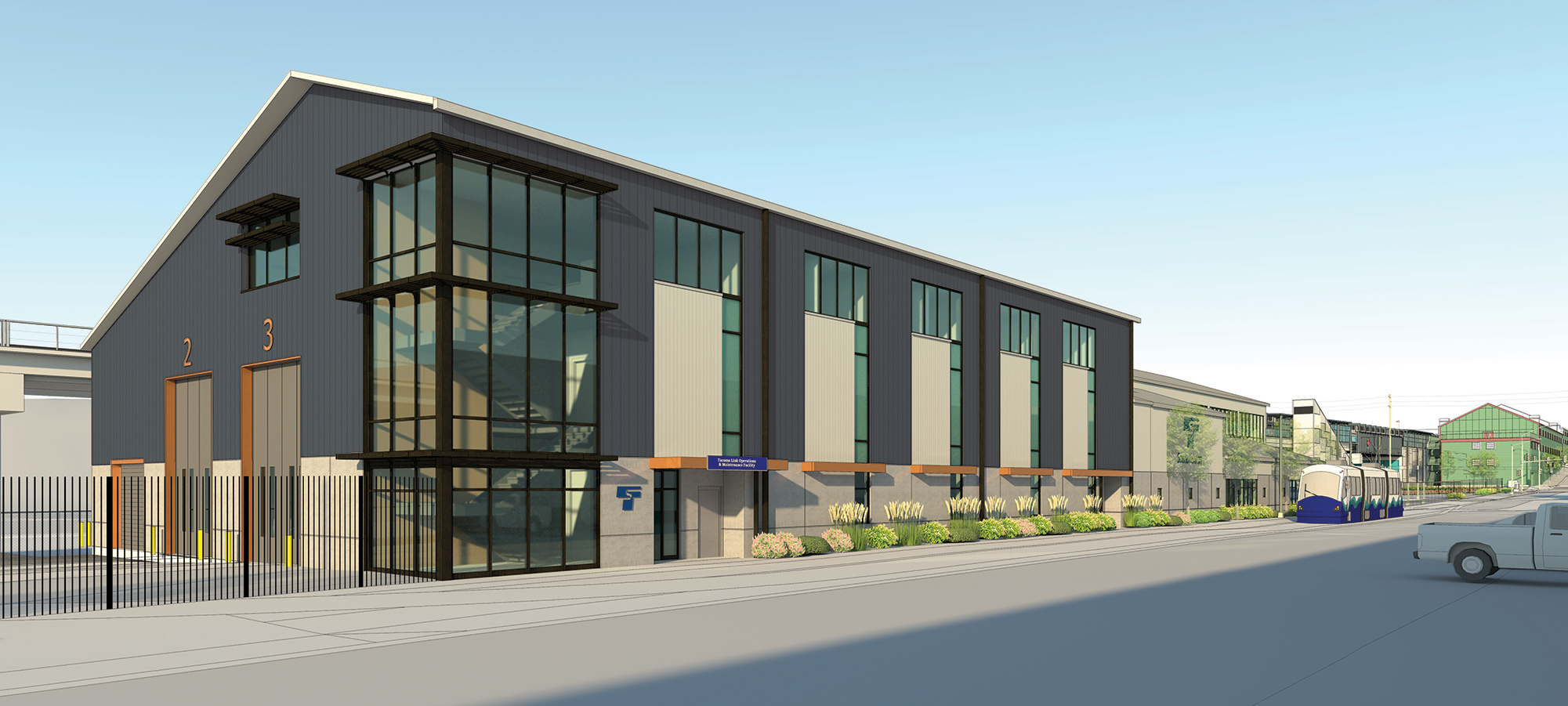 The Operations and Maintenance Facility will expand to store and maintain an additional five light rail vehicles. (Artist rendering)
Sound Transit's contractor, Walsh Construction Co. II, LLC, will start construction to expand the current Tacoma Link Operations and Maintenance Facility (OMF) located on East 25th Street as early as Oct. 8. This work will include the demolition of the adjacent warehouse located just east of the OMF (see map). The demolition work is scheduled to last two weeks.
What you can expect
The demolition would occur during daytime hours. Debris will be hauled away eastbound on East 25th Street.
Traffic will keep moving (driving, biking and walking). Flaggers will direct traffic.
We'll keep a clean site and minimize noise and dust.