Temporary commuter parking shift at Northgate Transit Center - Monday, Jan. 29 to late February
Body
Starting as early as Monday, Jan. 29th, a portion of the West Park & Ride Lot at Northgate Transit Center will be temporarily closed for construction (see map).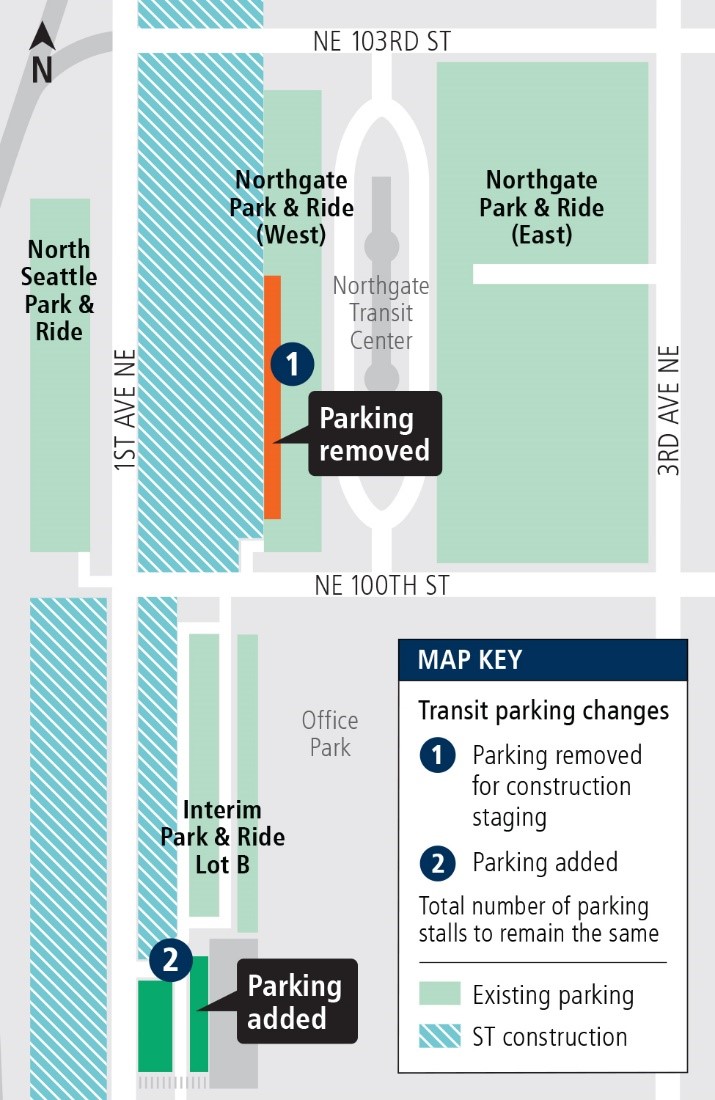 Replacement commuter parking, normally reserved for construction parking, will be available in the Northgate Transit Center Interim Lot B, located at 9580 1st Ave NE, to replace the closed stalls and until the work is completed, anticipated around late-February. The replacement parking stalls will be signed as commuter parking.
Sound Transit's contractor, Absher Construction Company will begin building a stormwater detention vault for the future light rail station and needs space in the restricted West Lot parking area to stage construction equipment. When the work is finished commuter parking in this area of the West Park & Ride Lot will be restored.