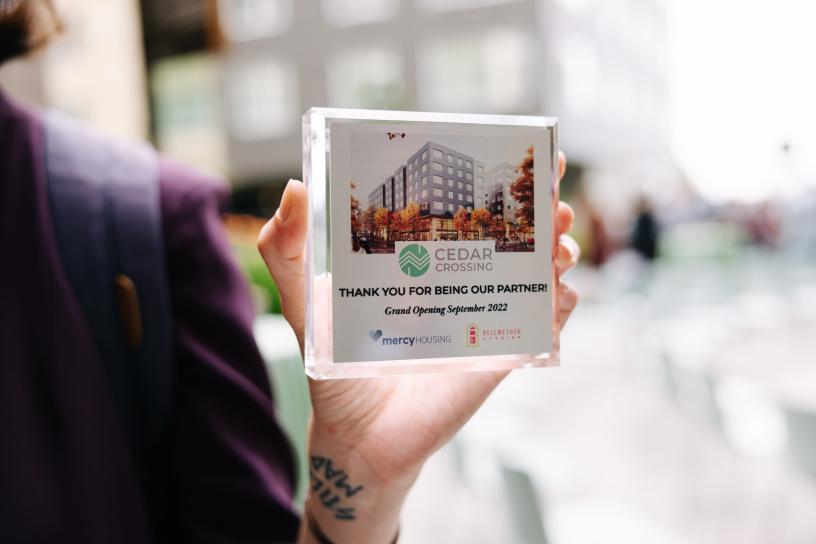 Our partnership with Amazon resulted in a $100 million low-income housing called Cedar Crossing which was celebrated with this commemorative piece. 
Here are some of the organizations we've partnered with to help build a more thriving and equitable region.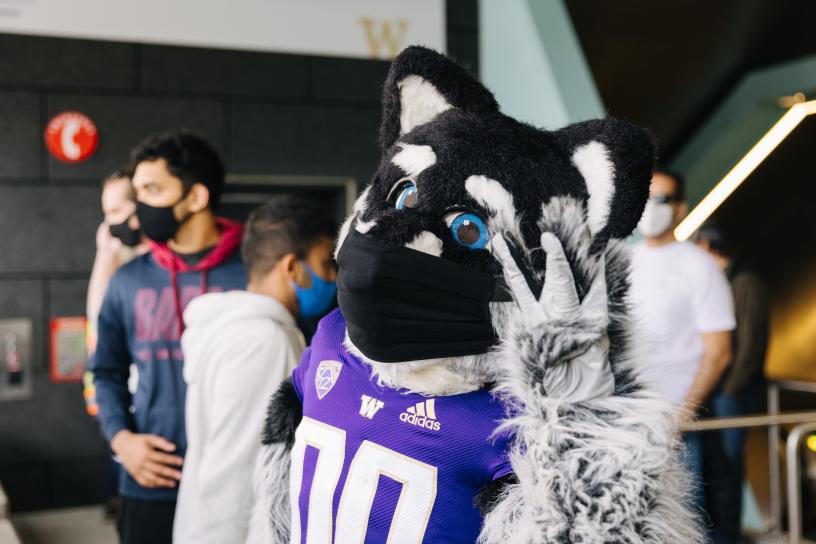 Harry the Husky, the University of Washington's mascot, is never camera-shy. Here he is helping us open our 2021 2021 U-District.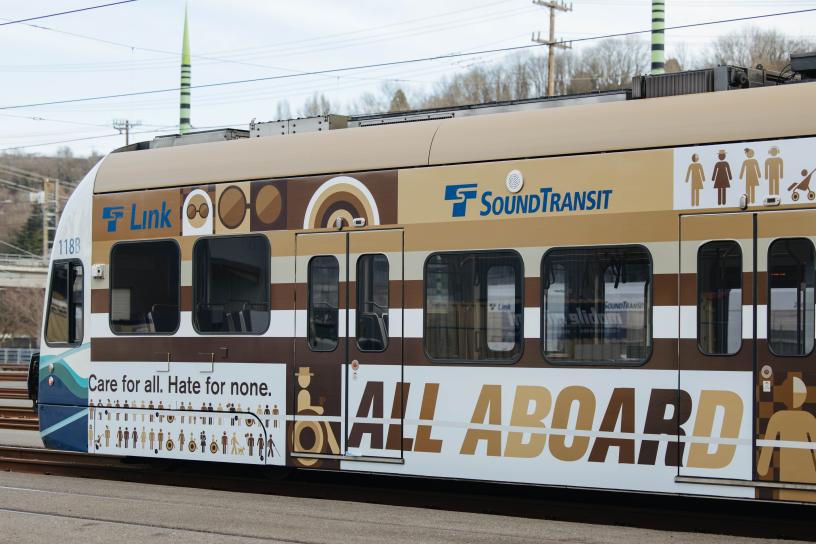 Our All Aboard campaign gives organizations an opportunity to show the importance of diversity, equity, and inclusion and the need for physical and psychological safety on all transit, everywhere.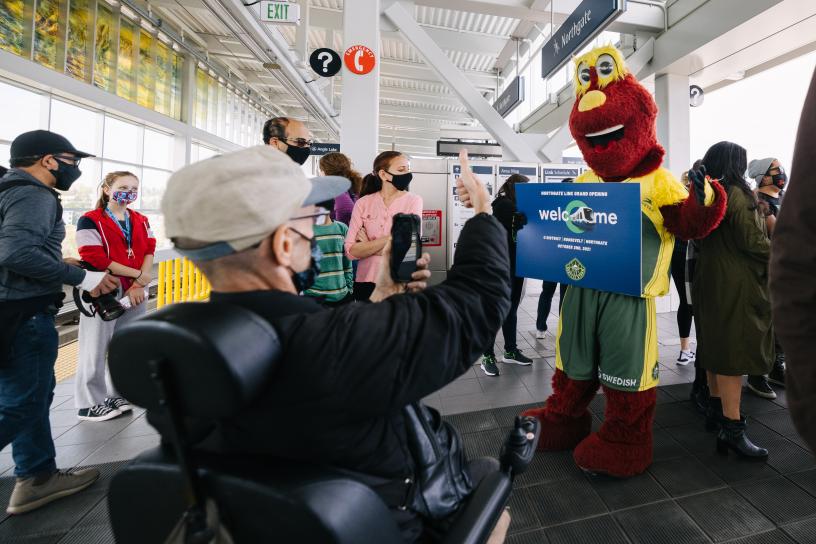 The Seattle Storm mascot Doppler not only helped promote our four-time WNBA Champs but also helped celebrate our 2021 Northgate station opening.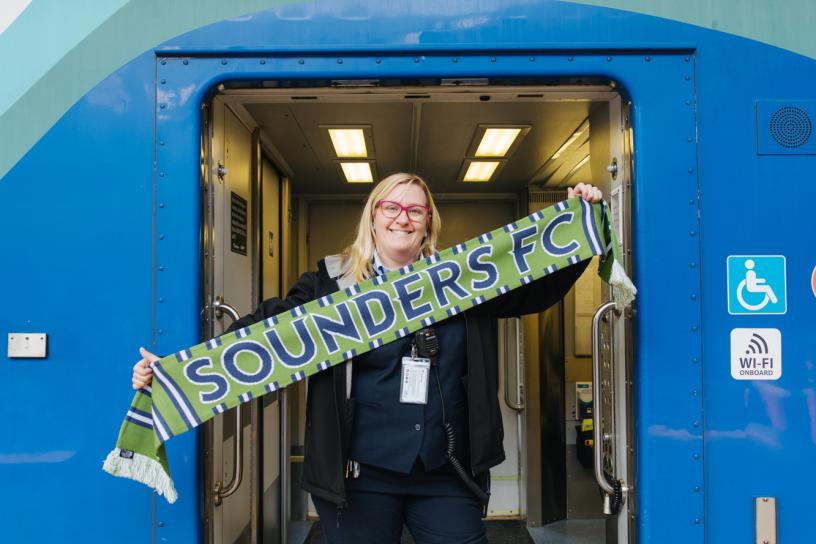 Scarves up! We love our Sounders and showcased our Sounder FC Pride on one of our Game Trains. See our special service schedule here.
Image

Image

Image

Image

Image

Image

Image

What is the partnership program? 
We see it as a win-win. We invite various businesses to partner with us, which increases the visibility of their brand to the community and, more importantly, potential customers. In turn, you help us improve the rider experience through upgraded amenities, immersive events and system improvements. You can view our Partnership Program document for more information.
Sounds great. So how does it work? 
Glad you asked. We have several partnership opportunities that you can currently take advantage of and are always looking to collaborate on new and creative ways to engage our riders.  
How will this benefit me?
Overall benefits are brand visibility and exposure, effects on the community, and unique ways to engage with potential customers. Ultimately, the benefit to partnership depends on how you partner. There will almost always be a financial aspect of partnership. However, some partners could provide technology or resources that are not financial but contributes to the larger Sound Transit mission.
Partnership Opportunities
Opening events
With the most ambitious system expansion project in the country, you will have plenty of opportunities to showcase your business's commitment to a thriving region and celebrate new openings with the communities we serve.
Social initiatives
Sound Transit's social initiatives connect people all over the region and help us achieve our goal of creating an equitable system for everyone.
Passenger experience improvements
When private sector technology and innovation meet the scale and service of Sound Transit, we transform the landscape of transit for the region.