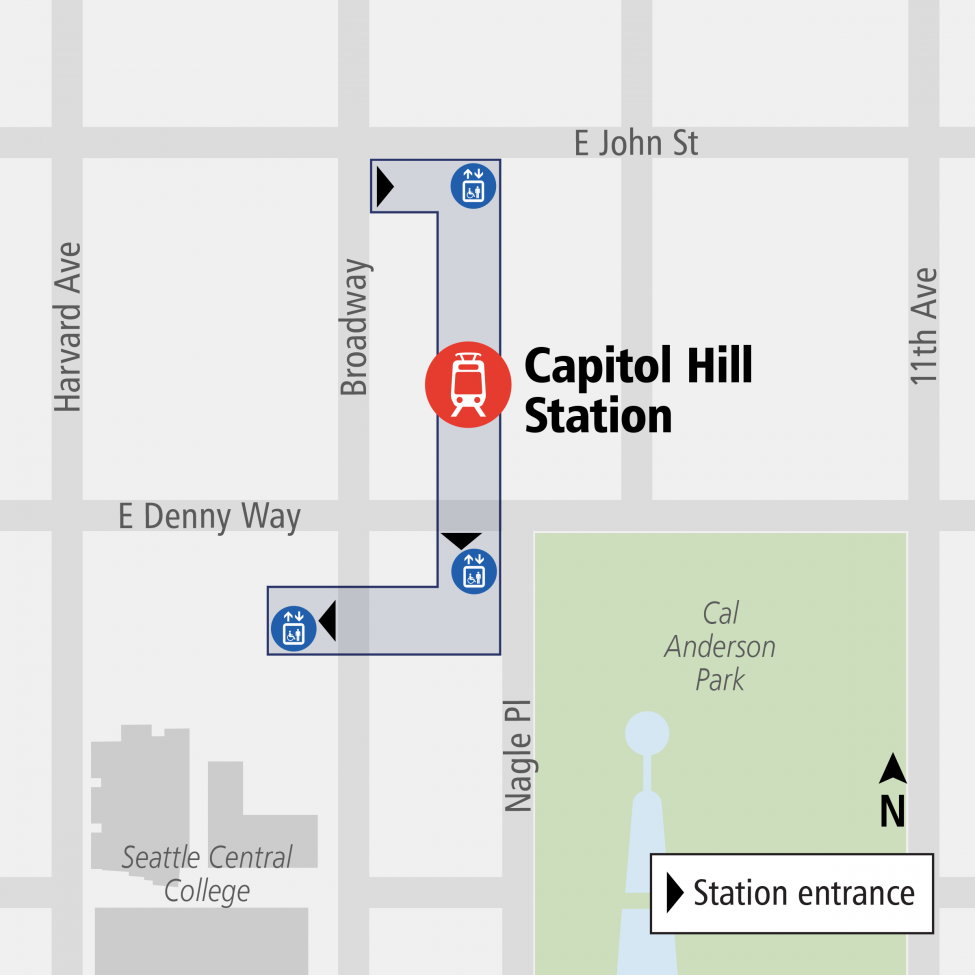 This underground station is located on Broadway with entrances at Howell and Denny. Safe and speedy elevators and escalators connect the station platform to the street and the surrounding neighborhoods and business district, as well as Seattle Central College. The ride to downtown Seattle is four minutes, the airport 42. Also just a short walk away is the First Hill Streetcar.
Busking is permitted at Capitol Hill Station in areas with a silver star. Busking Guidelines
This facility is operated and maintained by Sound Transit. Comments or questions should be directed to (888) 889-6368 or main@soundtransit.org.
Amenities
No Sound Transit parking available
Paid Parking nearby
Bicycle racks
Ticket vending machines
Nearest restroom: Honor Coffee @ 131 Broadway E. 
Busking