Cedar Crossing will provide approximately 254 affordable housing units on a 1.2-acre property adjacent to the north station building at Roosevelt Station, including approximately 87 two- and three-bedroom units for larger families.
The project will set aside housing for children with high medical needs and their families through a partnership with Seattle Children's /Mary's Place. It will also offer housing to veterans and their families as well as to senior veterans. A public plaza, child care center and ground-floor retail will provide services for transit riders and the broader neighborhood.
Sound Transit and the Seattle Office of Housing partnered to create affordable housing adjacent the station by offering the property at a discounted land price, as well as up to $15 million in pre-committed affordable housing financing from the City of Seattle. The project was made possible in part by a Joint Development Agreement with the Federal Transit Administration. Bellwether Housing and Mercy Housing Northwest are developing the project, which is anticipated to open in 2022, just a year after light rail service starts to Roosevelt Station.
Cedar Crossing will meet or exceed Washington State Evergreen Sustainable Development Standards. It will offer fewer than 75 parking stalls and provide storage for at least one bicycle for every apartment.
Facts
Opening date: June 2022
Affordability: Approximately 254 units affordable to families earning 60 percent of area median income or less, with approximately 1/3 of the units sized as two- or three-bedroom apartments for families. 
 
Watch the Cedar Crossing virtual groundbreaking.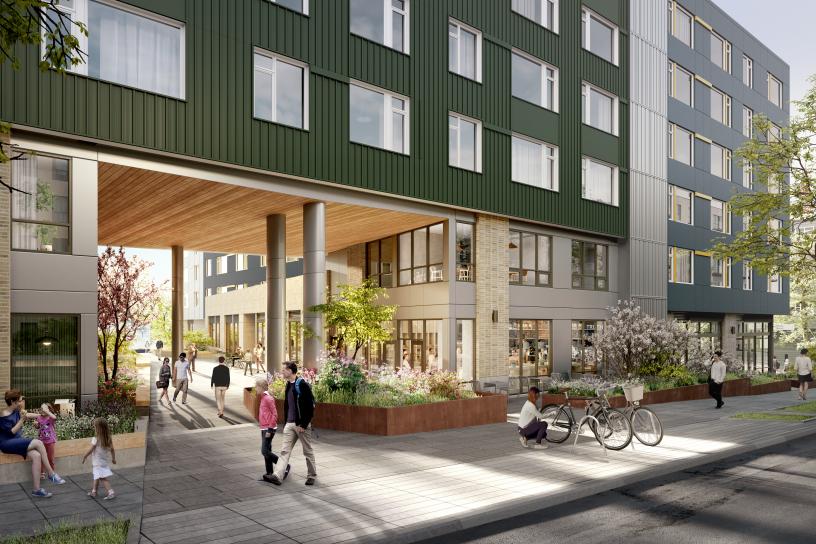 A public plaza invites use of open space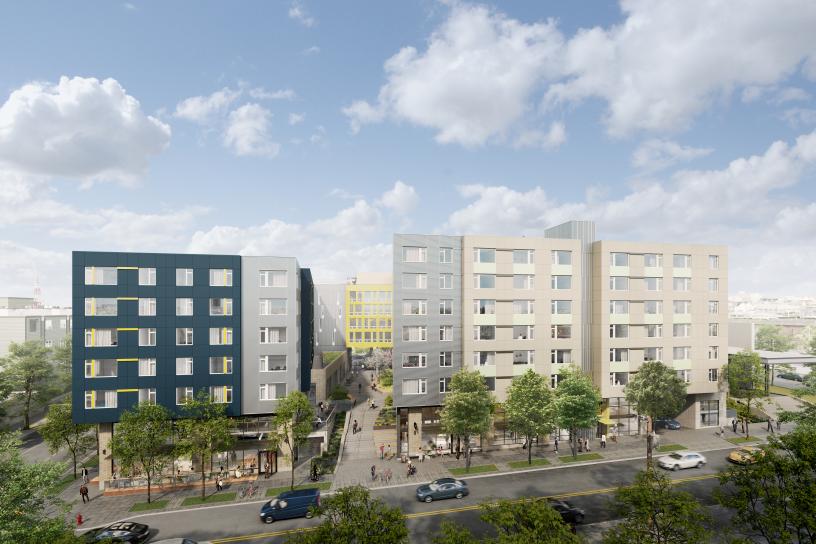 Easy access to transit reduces the need for parking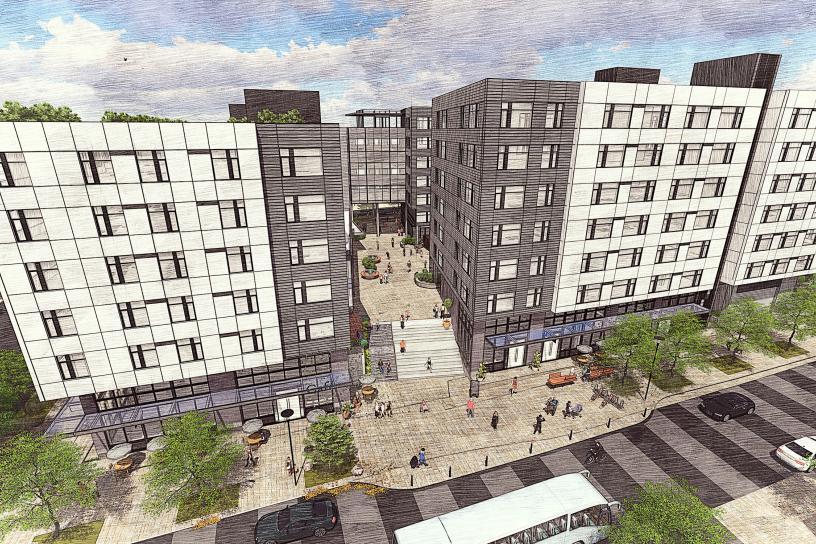 Wide sidewalks and trees enhance the pedestrian experience.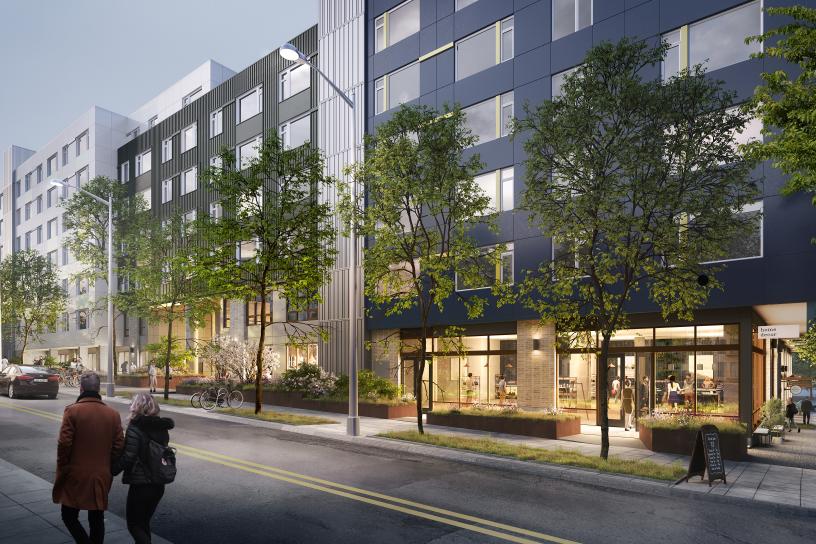 Wide sidewalks and trees enhance the pedestrian experience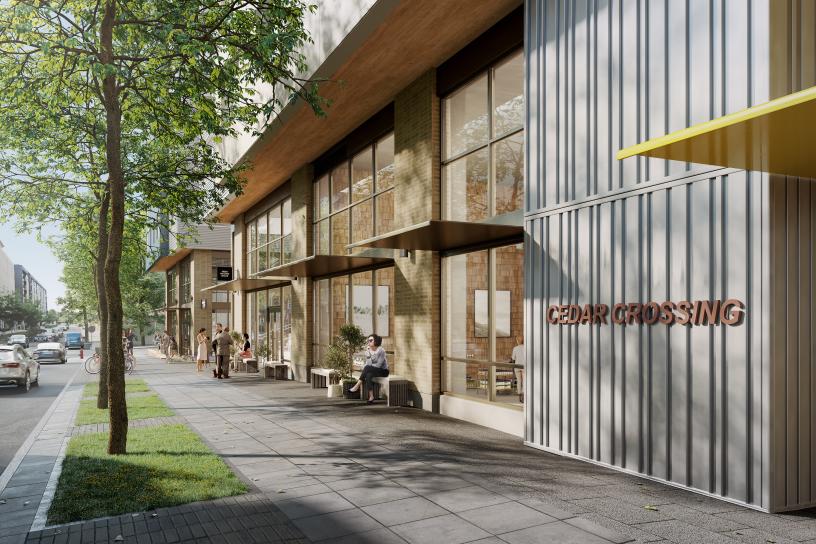 New retail enlivens the street level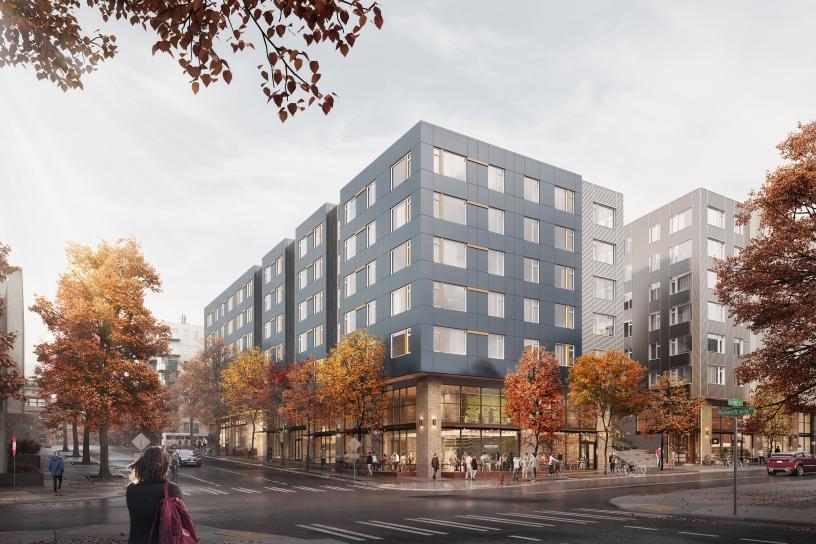 Cedar Crossing will be the center of a thriving urban village
Image

Image

Image

Image

Image

Image