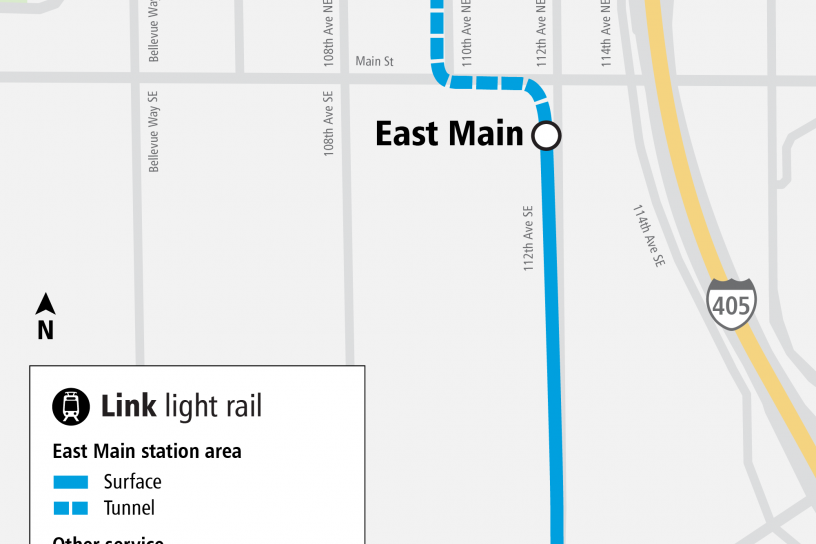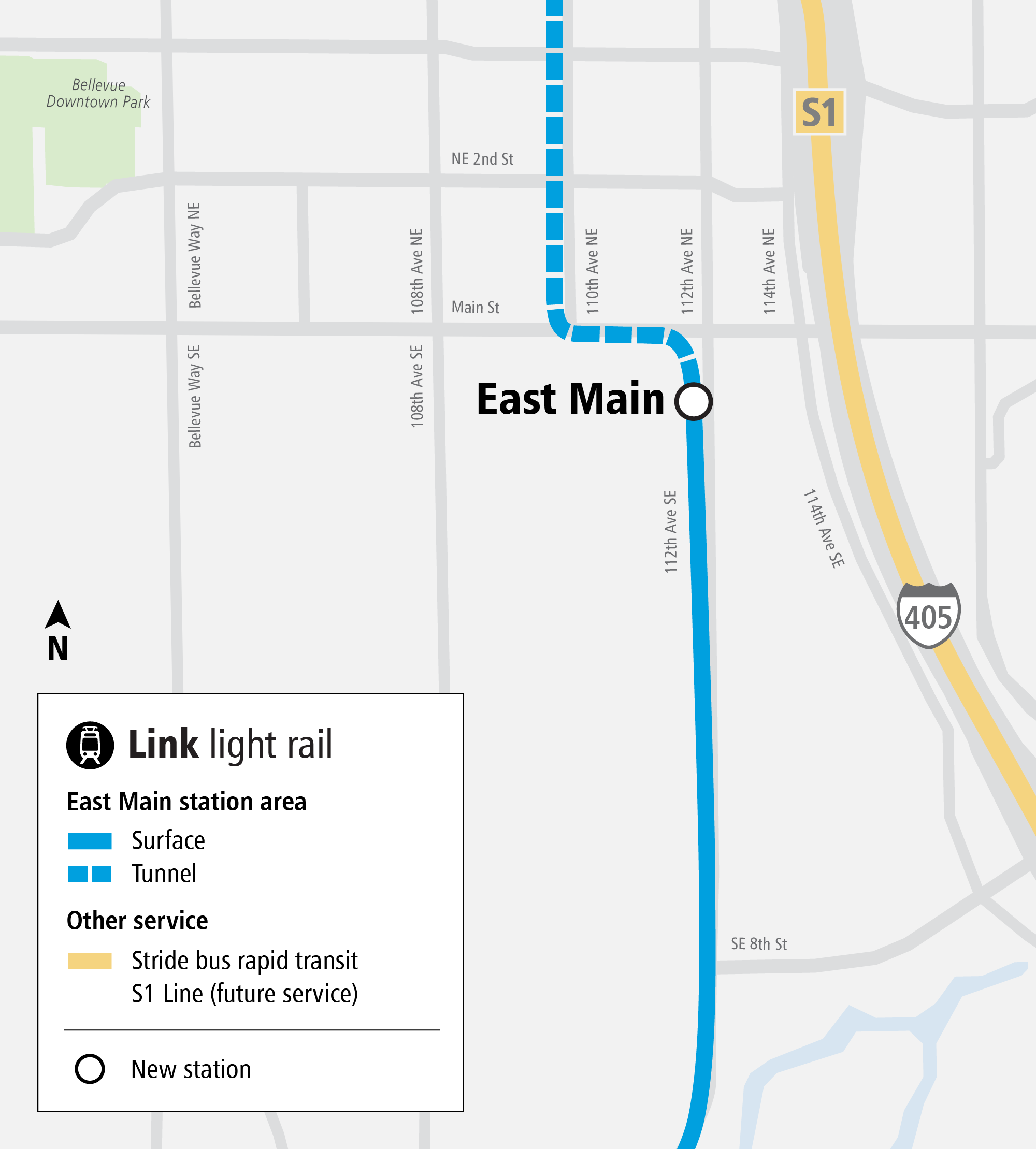 Project updates
Get the latest on this project in your inbox.
Overview
Located south of the intersection of 112th Avenue Southeast and Main Street, this street-level station provides increased transit access to surrounding residences and businesses. The route travels underground between the East Main and Bellevue Downtown stations.
Travel time: East Main to Northgate - 34 minutes
Station Art
PROJECT: Corridor Fences and Facility Gates
ARTIST: Celeste Cooning (Seattle, WA)
DESCRIPTION: Cooning's artwork for the 112th Ave SE corridor is based on a visual vocabulary of patterns and motifs she invented for the project, using shapes adapted from mid-century modern architecture and textiles. She will apply this vocabulary to the fence separating the corridor's new multi-use path from the light rail tracks, installing clusters of those shapes at selected sites along its length. Like her work for dance performances, Cooning's project will serve as a backdrop for the public as it passes along the length of the tracks in this part of Bellevue.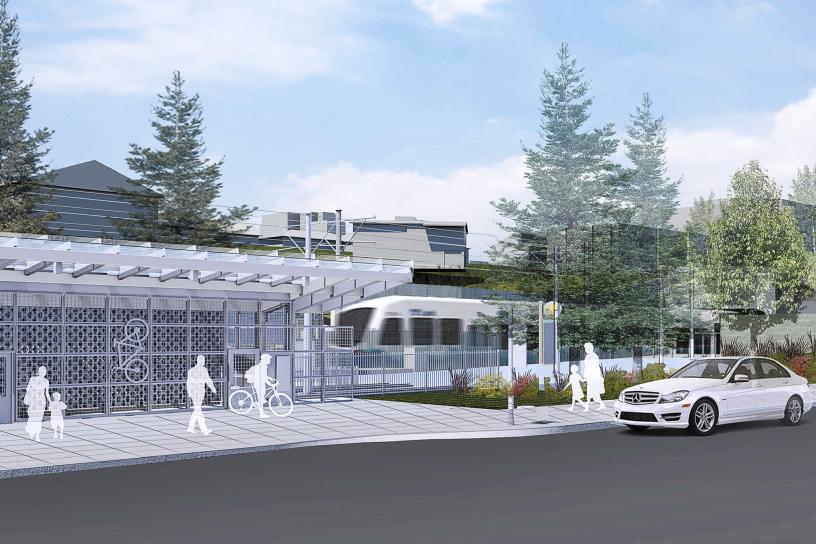 East Main Station
East Main Station lies between Surrey Downs Park and downtown Bellevue along 112th Ave. SE.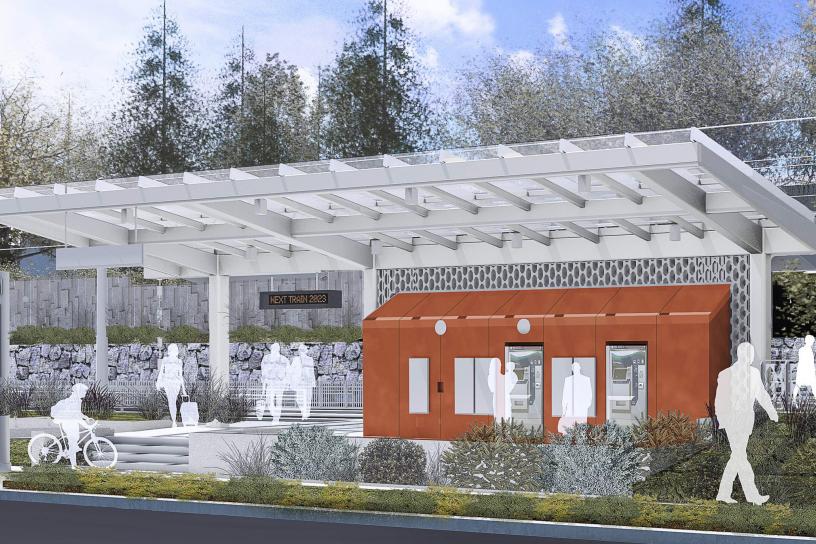 East Main Station
From East Main it's a 3-minute ride to downtown Bellevue, or a 22-minute ride to downtown Seattle.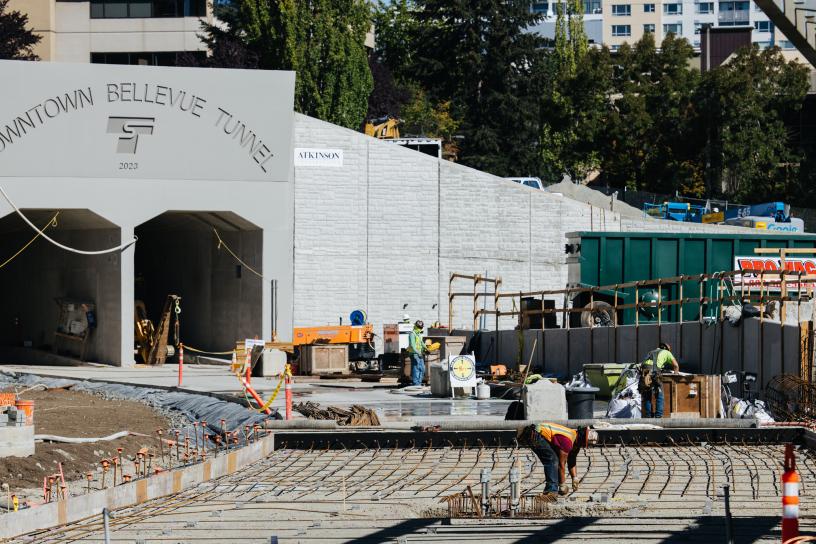 East Main construction
Traveling north from East Main, the train enters a tunnel that travels under downtown Bellevue.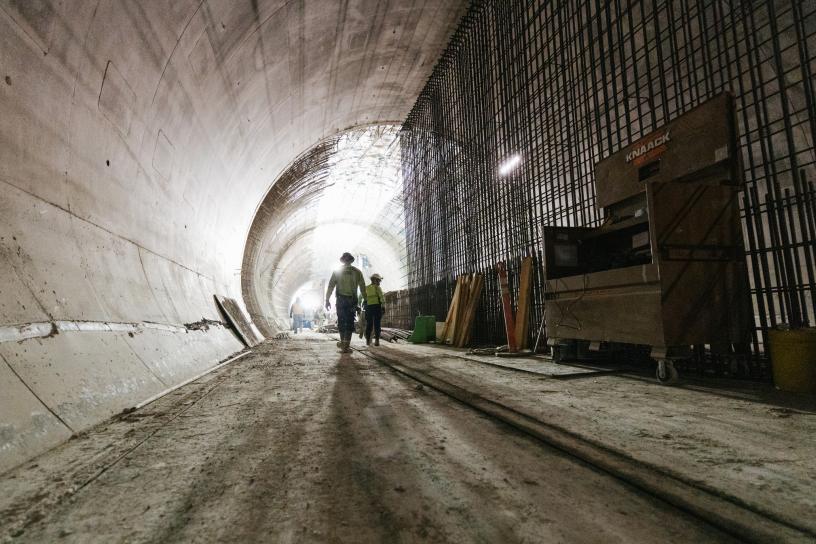 Bellevue tunnel
The 2,000-foot-long tunnel separates trains from traffic as it connects the East Main and Bellevue Downtown stations.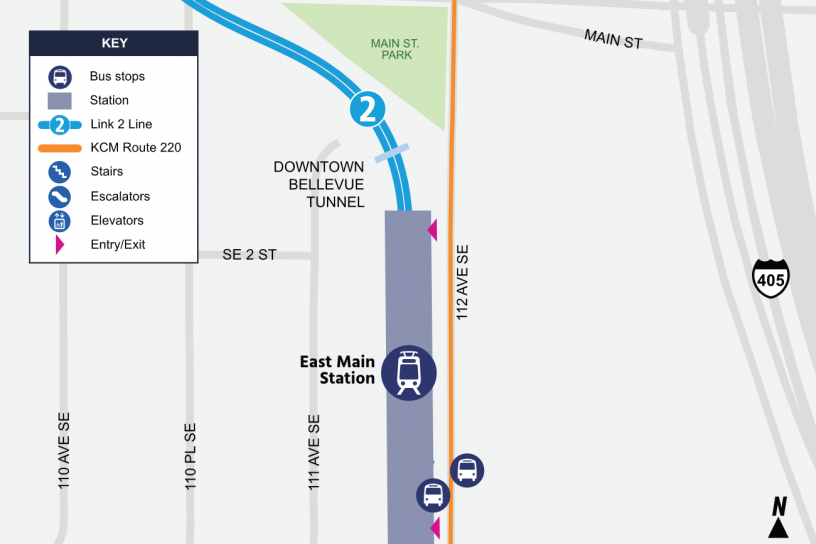 Site Map for East Main Station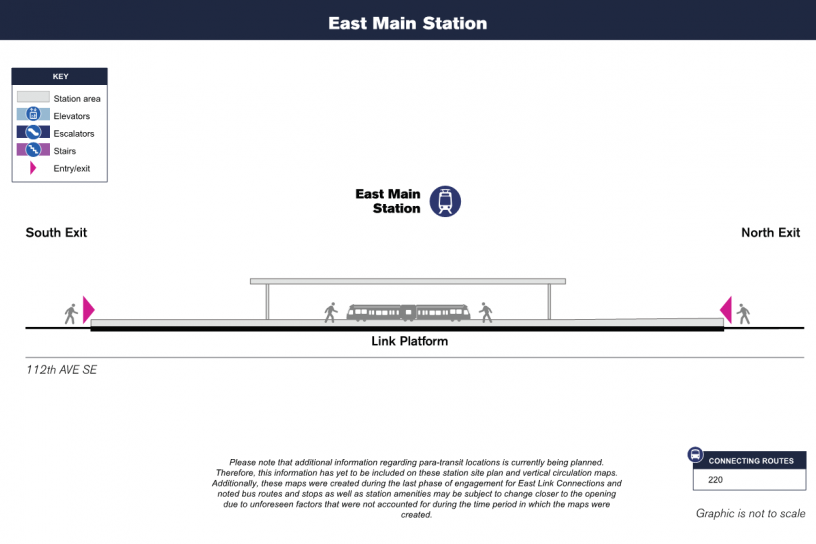 Vertical Circulation Map for East Main Station
Image

Image

Image

Image

Image

Image