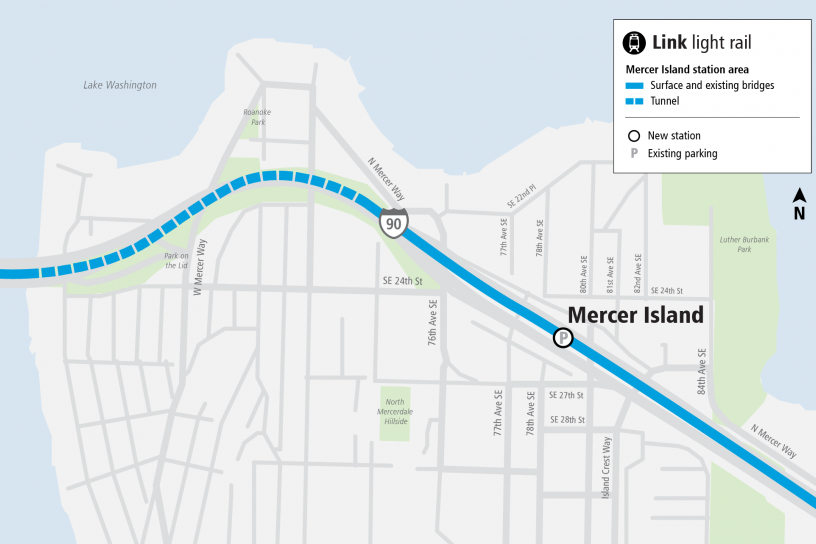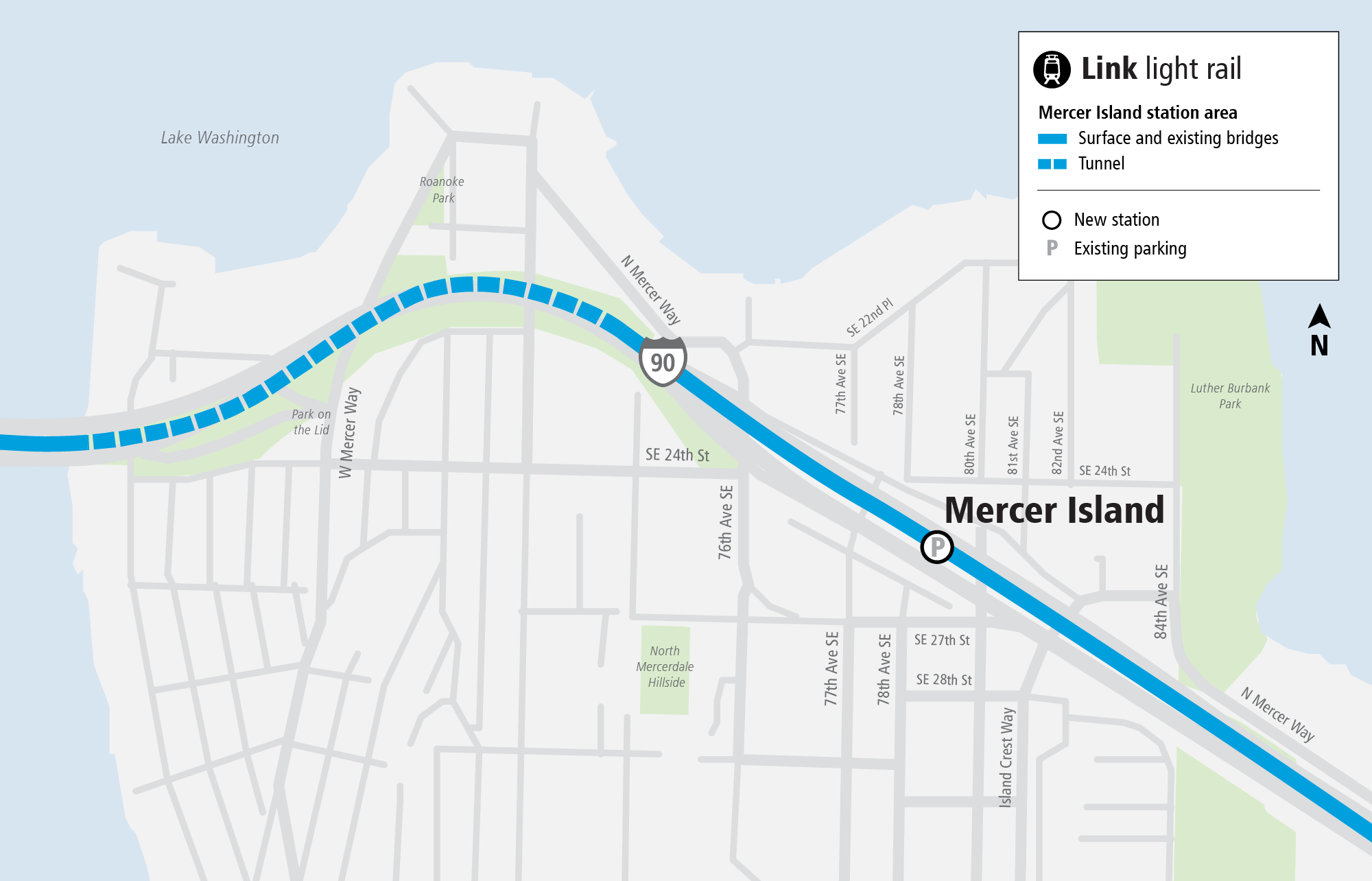 Project updates
Get the latest on this project in your inbox.
Overview
The station is located in the center of I-90 near the Mercer Island Park-and-Ride and Mercer Island Town Center. Riders can enter at either 77th Avenue Southeast or 80th Avenue Southeast. People walking or cycling can access the station from the nearby Mountains to Sound Greenway Trail.
Travel time: Mercer Island to Bellevue Downtown - 10 minutes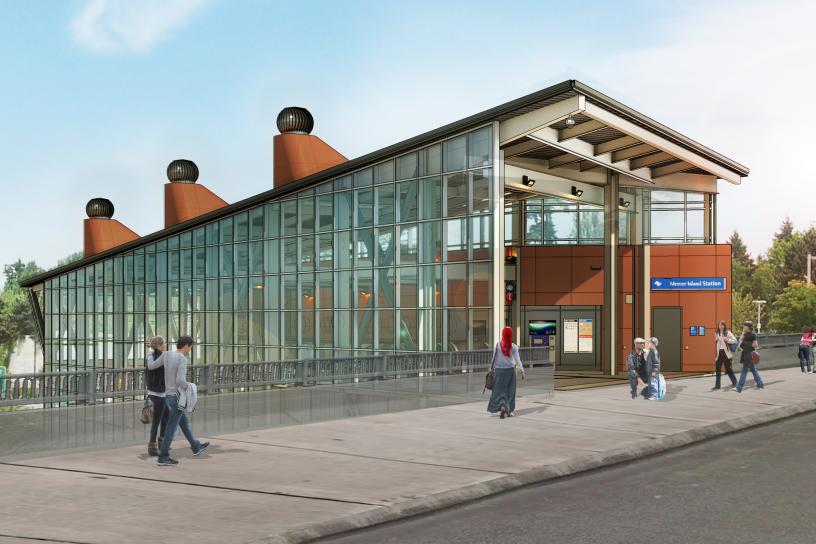 Mercer Island Station east entrance
The station's east entrance at 80th Avenue SE offers a close connection to the park-and-ride.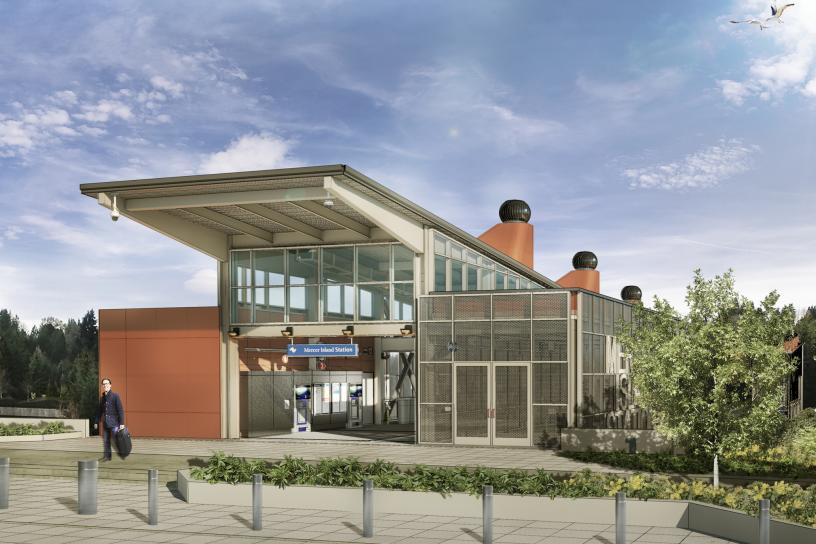 Mercer Island Station west entrance
The station's west entrance at 77th Avenue SE is a short walk to the Island's retail core.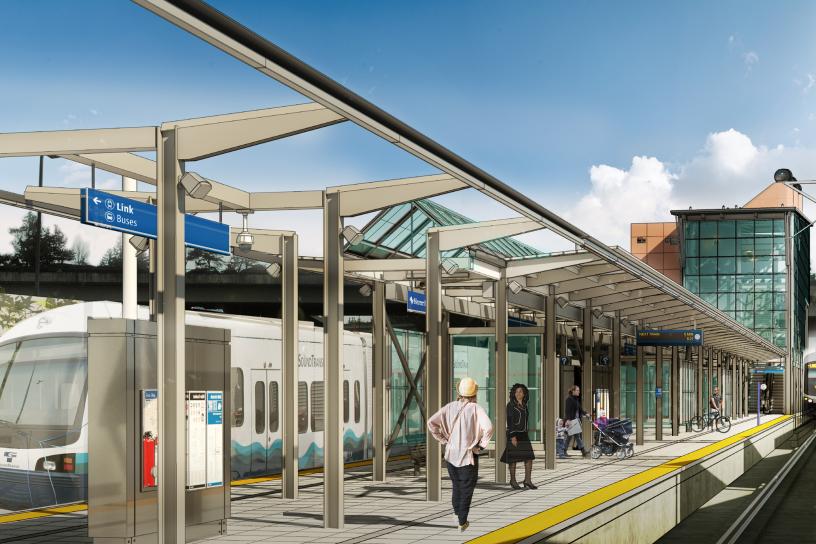 Mercer Island Station platform
A trip to a Husky football game takes 20 minutes from here.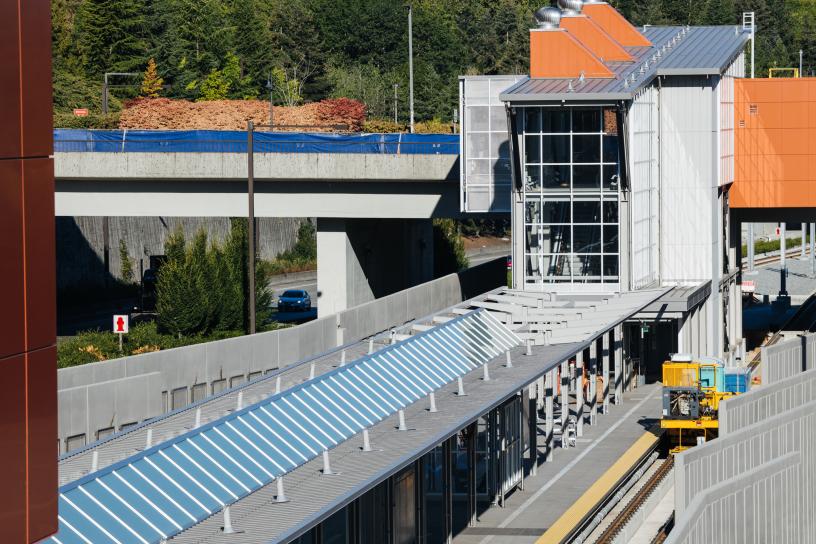 Mercer Island Station construction
The platform lies between I-90 eastbound and westbound lanes.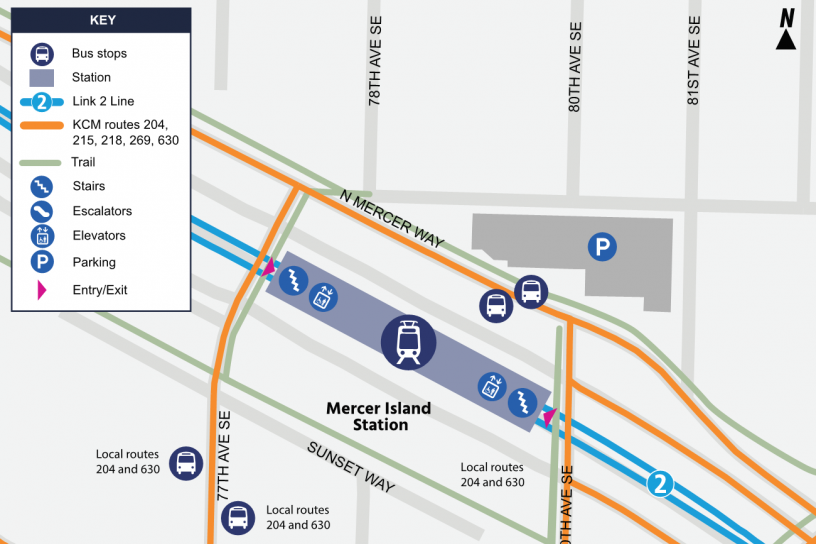 Mercer Island Station Site Map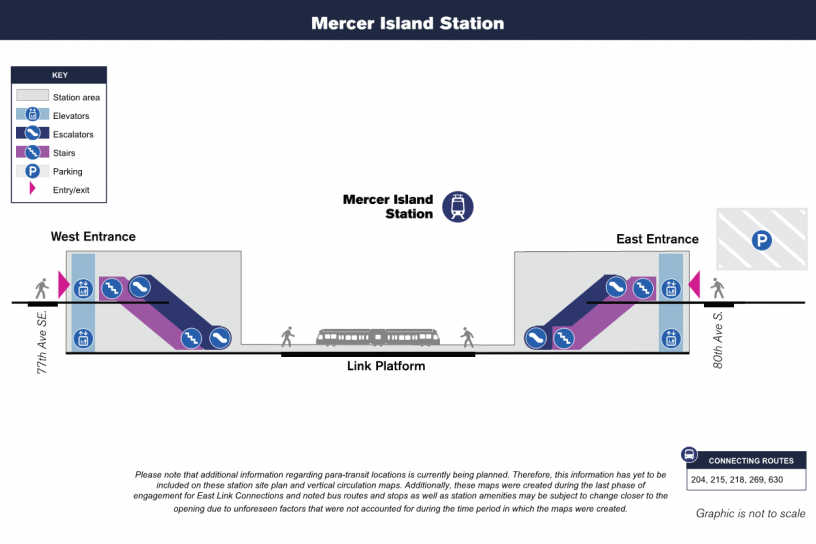 Mercer Island Station Vertical Circulation Map
Image

Image

Image

Image

Image

Image

Station art
PROJECT: Entrance Houses
ARTIST: Beliz Brother (Seattle, WA)
DESCRIPTION: Brother creates elegant sculptural objects inspired by natural forms, often in contrast to their architectural settings. At the west entrance, a bottle-brush-like cluster of oars suspended above the entrance staircase will serve as a reference to the island's boating culture. A second sculpture above the staircase at the east entrance will be a delicate, balancing form of simple shapes, suggesting the bobbing of a boat upon the water.