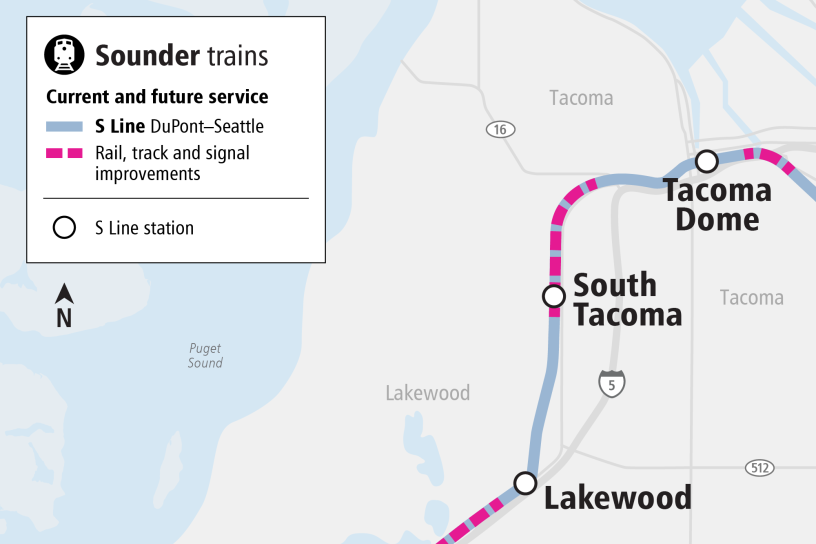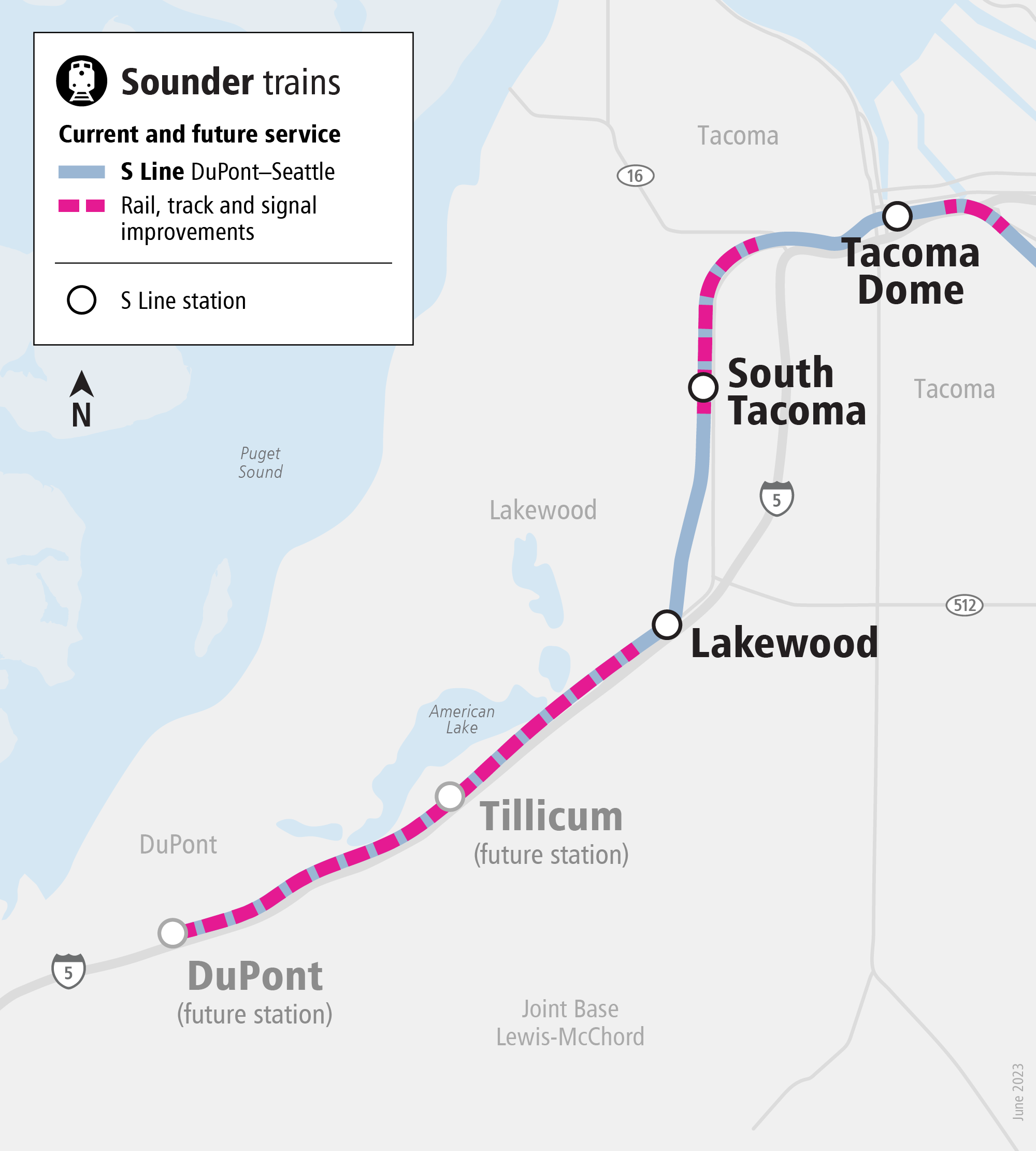 In 2016 voters approved the ST3 ballot measure, which calls for improving the Sound Transit -owned rail corridor from Tacoma Dome to DuPont. This will enhance capacity and reliability for Sounder South operations, as well as Amtrak and existing freight railroads operating in the corridor.
In 2022, Sound Transit was awarded a Federal Railroad Administration grant with a 50% local match to begin initial design work for double-tracking rail lines on three segments of our track: 
Near Tacoma Dome Station, between where the ST-owned track branches off from the BNSF-owned Railroad (Tacoma Rail Junction) and Portland Avenue.
Between South Pine Street and South 66th Street in South Tacoma, including a possible replacement of the South 66th Street bridge. 
Between Lakewood and DuPont. (Note that Sounder service will be extended here by 2045.)
Adding a second set of railroad tracks and improving rail signals in these segments will increase reliability for passenger and freight rail by eliminating delay-causing chokepoints and increasing trip scheduling flexibility. It will also provide needed capacity for potential Amtrak and Sounder service expansions.
The study, which includes conceptual engineering and environmental review, is expected to be complete by 2026. Final design and construction of the second tracks are not covered by this grant, but completing early work will put Sound Transit in a position to seek additional grants in the future.