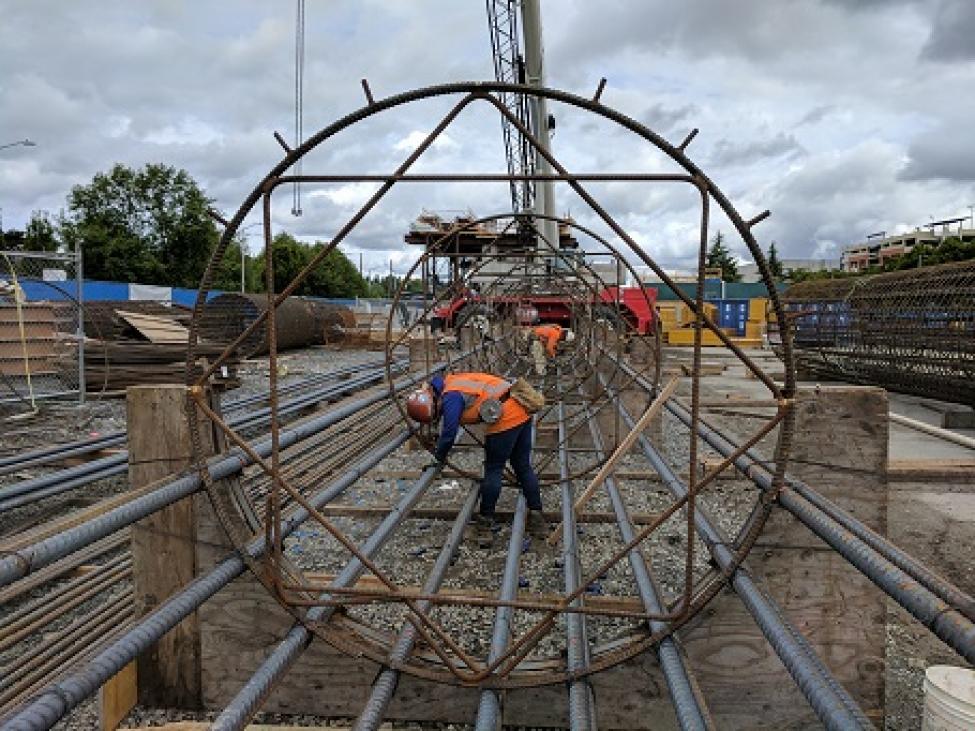 Consider a career in construction at June 29 Career Fair
Body
Are you interested in helping bring fast, reliable transit to one of our region's most congested traffic areas? Absher Construction Company will hold a free career fair Thursday, June 29, 9 a.m-1 p.m. in the Rainier Valley neighborhood in Seattle to expand and fill the workforce needed to build Sound Transit's Northgate Link Extension.
In addition to Absher and Sound Transit, agencies, contractors and community resources at the career fair will include the Seattle Urban League, Granite Construction, KLB Construction, American Ironworks & Erectors, Elcon Corp, and Lakeside Industries. There will also be workshops on apprenticeships, pre-apprenticeships and relicensing. Representatives from pre-apprenticeship and apprenticeship programs will be on site to discuss opportunities to enter these programs.
Construction on the 4.3-mile Northgate Link Extension began in 2012. When complete in 2021, light rail will reach the University District, Roosevelt and Northgate neighborhoods, connecting with current service from the University of Washington to Angle Lake. Trips from Northgate to Westlake Station in downtown Seattle will take just 14 minutes. Click here to learn more about progress on the Northgate Link project. 
The New Holly Gathering Place is located at 7054 32nd Ave. S, Seattle. For more information, contact Stephanie Caldwell at Stephanie.Caldwell@AbsherCo.com or (253) 845-9544.