Every year, Sound Transit celebrates Pride Month by raising the flag outside our Union Station headquarters. This year, instead of parades, the event happened in the midst of a pandemic and protests for social justice. 
With the historic 1969 Stonewall Riots helping pave the way for LGBTQ+ rights, the Pride movement itself began as a protest.
Leaders of Sound Transit's Pride employee resource group shared with their members that LGTBQ communities would not be where they are today without queer and trans people of color putting their safety and lives on the line to stand up to injustice. 
Today, Pride is a chance to honor LGBTQ leaders, to celebrate the strides and achievements made and to reflect on the adversity still faced by the community. 
Sound Transit Legal Counsel and Pride ERG member Mattie Tharpe notes the challenges for LGBTQ youth, especially trans youth. Many are struggling with mental health during COVID-19, but kids are going through a lot. "Trans kids need our support," she said. 
I enjoy using the combination of my legal expertise and my lived experience as a transgender woman to help shape policy here. 
Tharpe is this month's "Inside Sound Transit" guest. It's our regular feature introducing you to the people working to make it easier to get to where you live, work and play. 
She has been at the agency for two years, previously working as a lawyer at a small firm in Georgia with a broad general practice. 
"Pride Month to me means joy. Having this month that is just like, mine is emotionally powerful to me. I'm new to participating in Pride celebrations, but the LGBTQ community is so both uncompromising and accepting, that the whole month always feels like the best parts of humanity are on display," she said. 
Virtual Pride events are taking place around the region, including in Seattle and Tacoma.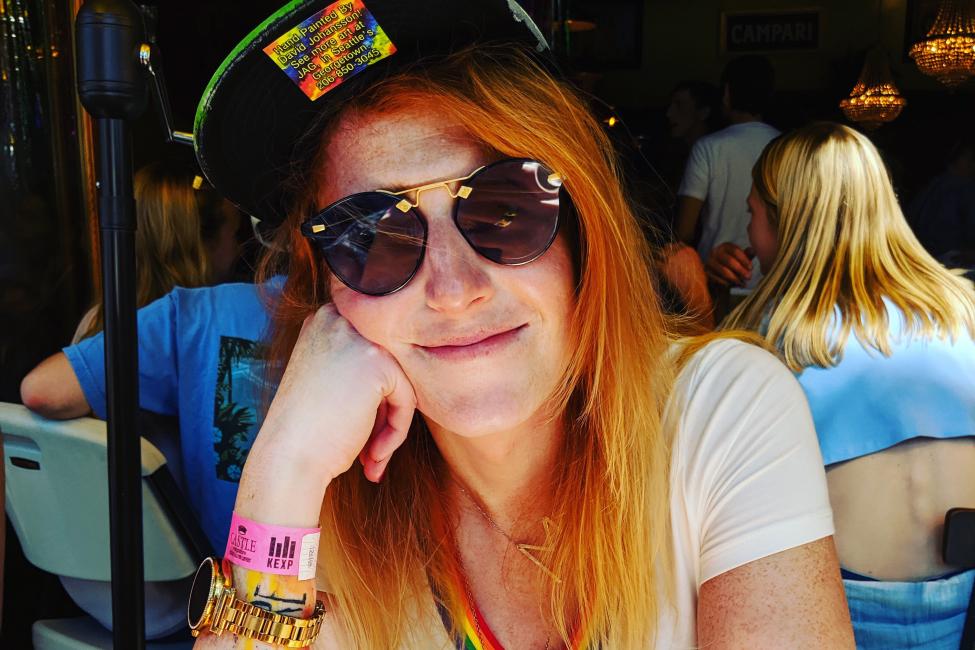 Q: What do you tell your friends you do for work?
A: I usually tell my friends that I help build the train, haha. And then their eyes gloss over when I start explaining the grab bag of work that comes with being a transit attorney.
Q: What's your passion outside of your job?
A: I'm really passionate about aesthetics, whether it's clothes, art, spaces, buildings. Anything that is curated to have a certain look. I've found that the look of something will evoke an emotional response or will tell you story or give off a certain energy. I'm always on the lookout for things or places that really convey that deeper response just by their visuals, without anything else. 
Q: What attracted you to work at Sound Transit?
A: Honestly, I just believe in the mission. I'm really interested in how cities are planned, and good transit options are so vital to make cities more livable. It makes so proud to know that I am part of reshaping the region to make it more livable, and therefore more vibrant.
Q: How do you get to work?
A: Well, right now I just walk into my living room with a pit stop in the kitchen to get some coffee. But normally I take transit. I switch between the bus and Link. When I'm not in a hurry, I may even take the street car.  
Q: What three things would you take with you to a desert island (besides food and water)?  
A: My entire wardrobe, a friend and my phone (for reading and doing Sudoku).