As Sound Transit celebrates Asian American and Pacific Islander (AAPI) Heritage Month, we meet Sound Transit High Capacity Transit Development Manager Stephen Mak.
It's the latest in our regular series introducing you to the people who work here at Sound Transit trying to make it easier for you to get to where you work, live and play every day.
Mak grew up in Hong Kong and moved to the Seattle area when he was 17 years old.
He studied civil engineering at the University of Washington and worked as a consultant for King County Metro and Sound Transit before being hired full-time six years ago.
Working here is a dream come true.
His passion for transit extends way back into his childhood.
"Back in my kindergarten days, my grandfather would pick me up at school and he would bring little gifts, like miniature cars and trucks," Mak said. 
What he really loved, though, were double decker buses.
He now has a collection of models, with close to 800 buses and 1,000 airplanes.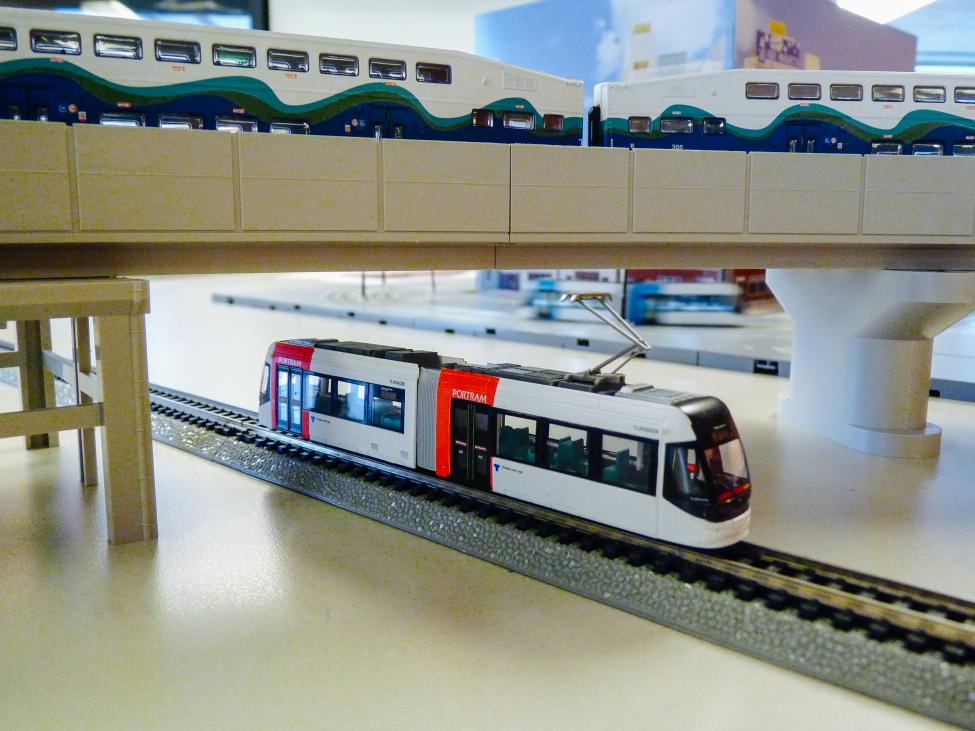 Mak is a founding member of one of Sound Transit's employee resource groups: SPAM, which stands for Sound Transit Pacific Islander Asian American Masterminds.
SPAM hosted several events during AAPI Heritage Month, including tours of Seattle's Wing Luke Museum and a celebration of Asian and Pacific Islander food and culture.
The designation of this heritage month commemorates the immigration of the first Japanese to the United States on May 7, 1843. This year, we also honor and acknowledge the 150th anniversary of the completion of the transcontinental railroad on May 10, 1869. The majority of workers who laid the tracks were Chinese immigrants.
Today, Asian Americans and Pacific Islanders continue to shape the transportation industry, and make up 14.5 percent of Sound Transit's workforce.
Mak said he enjoys connecting with other Sound Transit employees of Asian descent, and also learning about the transit systems in Asian countries. One of his goals for our system is to make it more accessible for non-English speakers.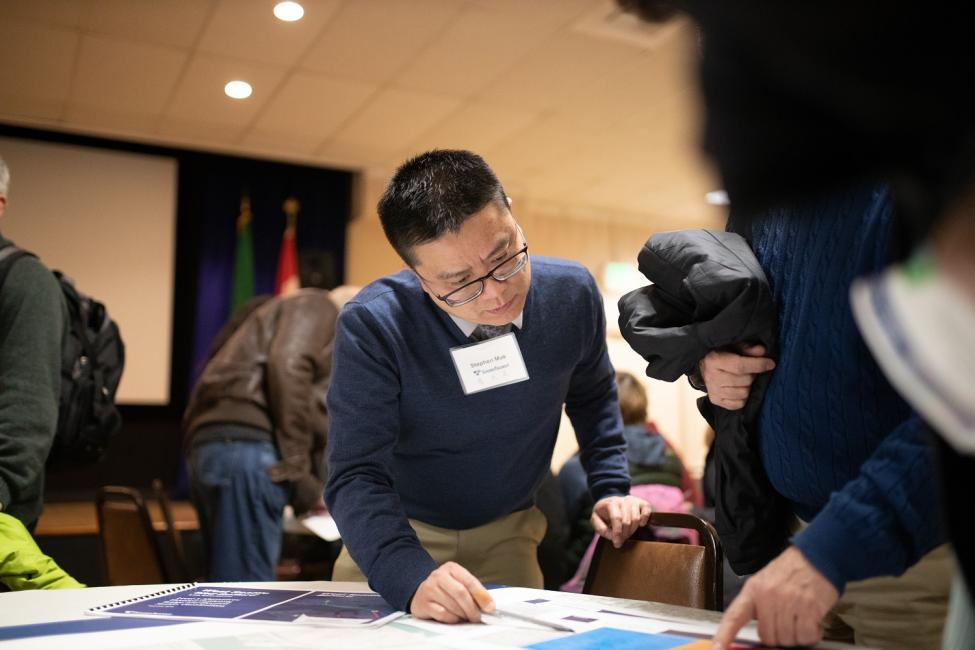 Q: What do you tell your friends you do for work?
A: I would tell them that I worked for Sound Transit and am planning and designing the expansion of the Link light rail system.  And I tell them that "riding the wave is easy," and ask if they've ridden on our system, like riding Link to the airport.
Q: What's your passion outside of your job?
A: I collect models, like double decker buses, modern metro subway trains, modern tram and light rail vehicles, basically anything that can transport a lot of people. I also collect airliner models and many other airline collectibles.
Q: What attracted you to work at Sound Transit?
A: Working at Sound Transit, I feel like I am a co-owner of our fleet of light rail, buses and commuter rail. I like having the ownership and the ability to influence generational decisions as we continue to shape the landscape of public transportation and urban mobility to connect more people to more places, even internationally. Today we are connecting more and more global travelers from many international flights at Sea-Tac airport to their final destination here in Seattle, as they continue to discover our wonderful transportation alternative between Airport to Westlake Station (40 minute ride and just $3).
Q: How do you get to work?
A: I walk to the transit center (rain or shine) to catch either King County Metro 214 or ST Express 554 to work. I am so looking forward to the opening of East Link, because I think that will greatly improve my commute. 
Q: What three things would you take with you to a desert island (besides food and water)?
A: Since I am a planner/engineer, I would bring a construction expert, a developer with a strong finance background, an ambassador who knows many languages and who is good at relationship building and negotiation. I would start attracting foreign investments and immigrants to develop this desert island into a sustainable mega international metropolis city!
Join our team!
Do you have a passion for helping plan, build and operate the largest mass transit expansion in the country?
Check out our career opportunities!