At Sound Transit, we're celebrating the women who keep us, and the region, moving forward during Women's History Month in March.
This year's theme is 'Valiant Women of the Vote,' in recognition of the centennial of the 19th Amendment. 
One of our leaders for equity and inclusion across the agency is Jackie Martinez-Vasquez, who joined Sound Transit as Chief Equal Employment Opportunity, Equity and Inclusion Officer two years ago.
Due to COVID-19, many events observing and honoring the role of women in American history had to be canceled. This included the WTS Puget Sound Chapter Scholarship and Awards Gala, where Martinez-Vasquez was set to receive the Rosa Parks Diversity Leadership Award. 
Equity has been a large component of Sound Transit's COVID-19 response, and we're happy to have Martinez-Vasquez leading the way.
She came to the agency after eight years of executive level positions at the YMCA of Greater Seattle, including vice president for social responsibility. 
And she's this month's "Inside Sound Transit" guest. It's our regular feature introducing you to the people working to make it easier to get to where you live, work and play.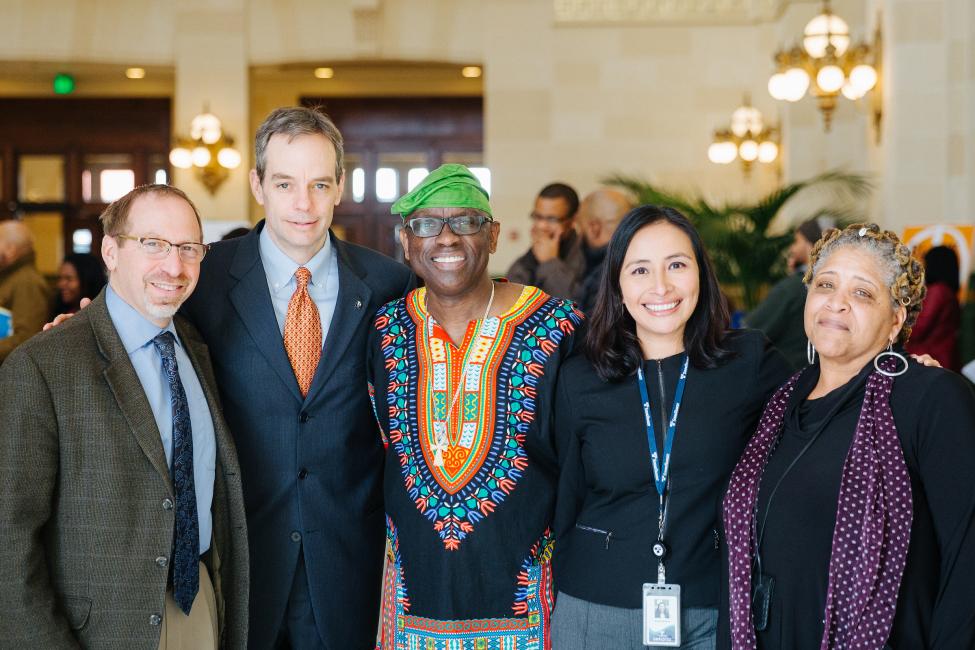 Q: What do you tell your friends you do for work?
A: I have the privilege to oversee some of the civil rights programs, develop an equity and inclusion strategy and work with leaders across the agency to make Sound Transit more equitable and inclusive for all. 
Q: What's your passion outside of your job?
A: I love to be engaged and give back to the community. I also like to garden and spend as much time as possible with family and friends. 
Q: What attracted you to work at Sound Transit?
A: The mission and impact Sound Transit has in the region and the future impact for so many communities. 
Q: How do you get to work?
A: I commute with my husband and 4-year-old to Beacon Hill, where I catch the light rail to work. 
Q: What three things would you take with you to a desert island (besides food and water)?  
A: Knife, book and fire starter.
Interested in being part of the team that values equity and inclusion, and where every voice is heard?
Check out our latest job listings.