Starting in January, major construction work expanding the regional light rail system will require Link riders to pack their patience and help their fellow travelers.
Trains will only run every 13-15 minutes during peak hours for 10 weeks starting January 4 while construction crews connect the East Link light rail line with the International District Chinatown Station in Seattle.
While we will run longer four-car trains, they will be very full. 
It will be a tricky time for all riders.
And it will be especially important for riders to be courteous and aware of riders with disabilities by clearing a path for them to board or alight from the train and making priority seating available if needed.
Sound Transit has been working with numerous organizations to ensure Link stays accessible for all.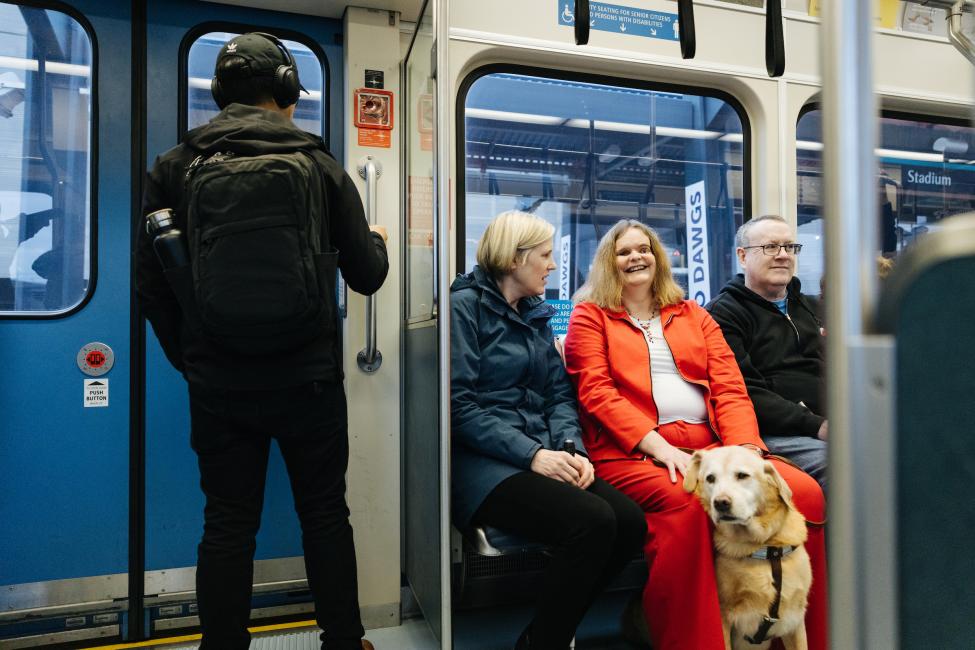 Check out the Connect 2020 website for more on the project, and check out Sound Transit's accessibility webpage for general information. 
Here's an overview of the accessibility resources that will be available during Connect 2020.
Ambassadors
Sound Transit staff will serve as Ambassadors guiding riders and answering questions during Connect 2020.
We will have 181 Ambassadors at stations throughout the system during the first week of the Connect 2020 work. 
The Ambassadors are being trained to answer questions and help however they can during the service disruptions with special emphasis on assisting those with disabilities.
During Connect 2020, we will put a greater emphasis on asking riders to be courteous by yielding their seats on crowded trains and giving priority on elevators and escalators to those who cannot use the stairs or escalators.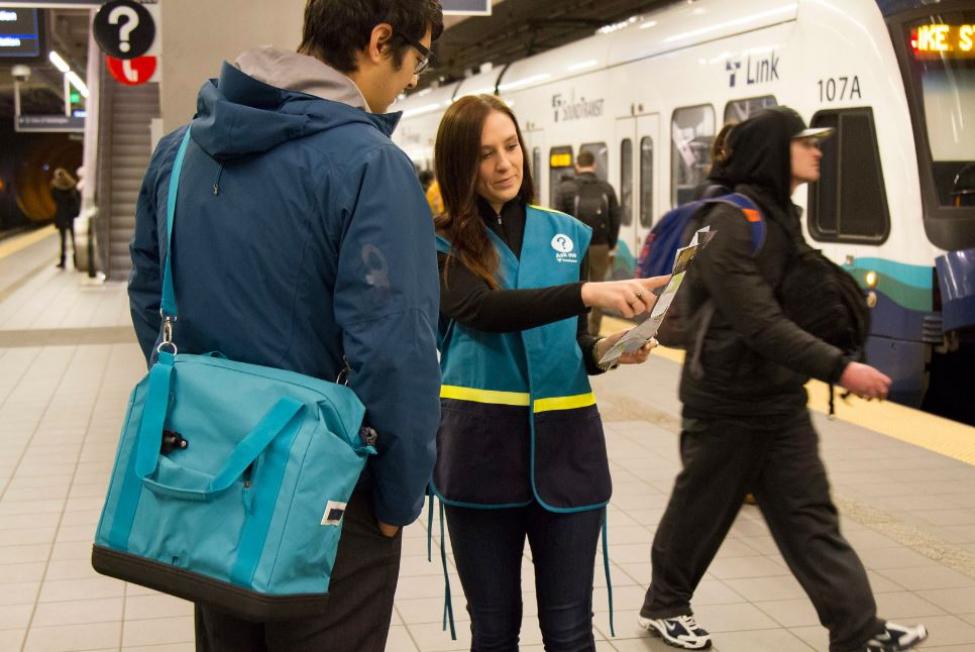 Signage and wayfinding
We're installing larger, easy to read signs throughout the stations. 
We are also adding Priority boarding signs at elevators between the platform and mezzanine, along with larger Priority Seating decals on light rail vehicles to help better identify the priority seating area.  
These will include icons for various ADA needs – including for people who are injured, older adults, are hearing and/or vision impaired, have invisible disabilities or need wheelchair access.  
How to get assistance
If you are on the train and are concerned about having enough time to deboard because of the crowd, use the emergency talk button available in eight locations in each car to ask the operator for more time. It is a red button with both print and braille signage indicating it as an emergency talk button. 
If you find yourself lost, confused or stranded in one of our stations, you can call or text ST security at 206-398-5268 and someone will be dispatched to help. They are available 24 hours a day.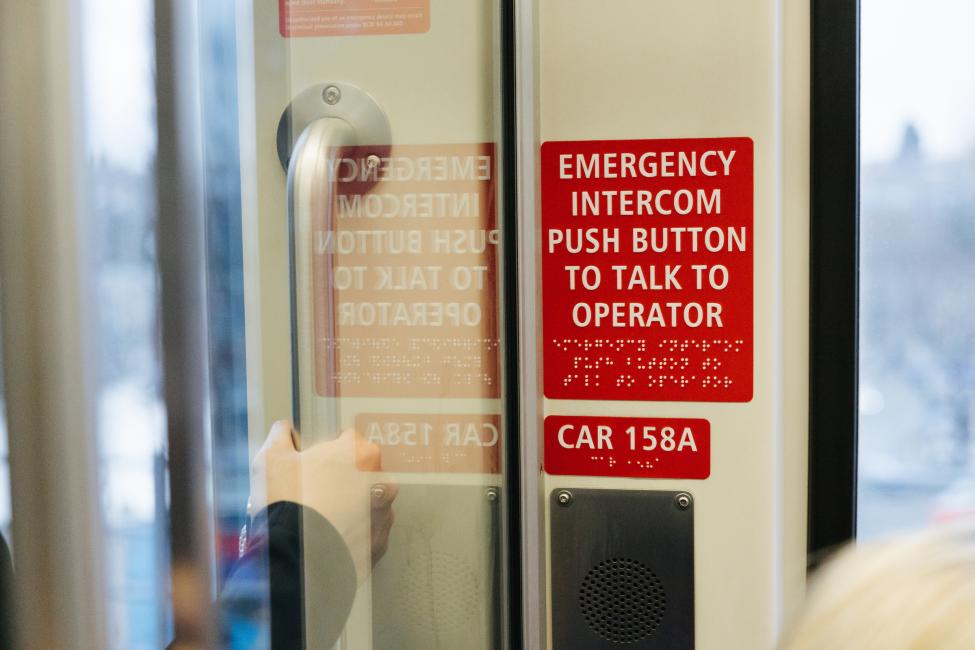 Transit instruction program 
Did you know that free training for using public transportation is available to both individuals with disabilities and seniors citizens?
Knowledgeable instructors, experienced with the King County Metro Transit and Sound Transit systems, provide the training.
The goal is to help people gain independence by learning the skills needed to ride public transportation, including use of the lift or ramp.
If you are a person with a disability or an older adult, you can request assistance in learning how to navigate our stations during the Connect 2020 period. For more information, contact Michael Thygerson at transitinstruction@kingcounty.gov.
Paratransit
The ADA requires 'paratransit' service for persons whose disabilities prevent them from using fixed route transit service such as Link light rail. 
It is a curb-to-curb service for which you must first qualify. 
Anyone who is already eligible for paratransit can use that as an alternative to navigating the Link system during the Connect 2020 period. However, we hope you will return to riding Link light rail once our service returns to normal.
Click here to learn more about the Access Transportation program.
To learn more or for help planning your trip, call 1-800-201-4900, TTY Relay 711, Monday-Friday, 7 a.m. to 7 p.m.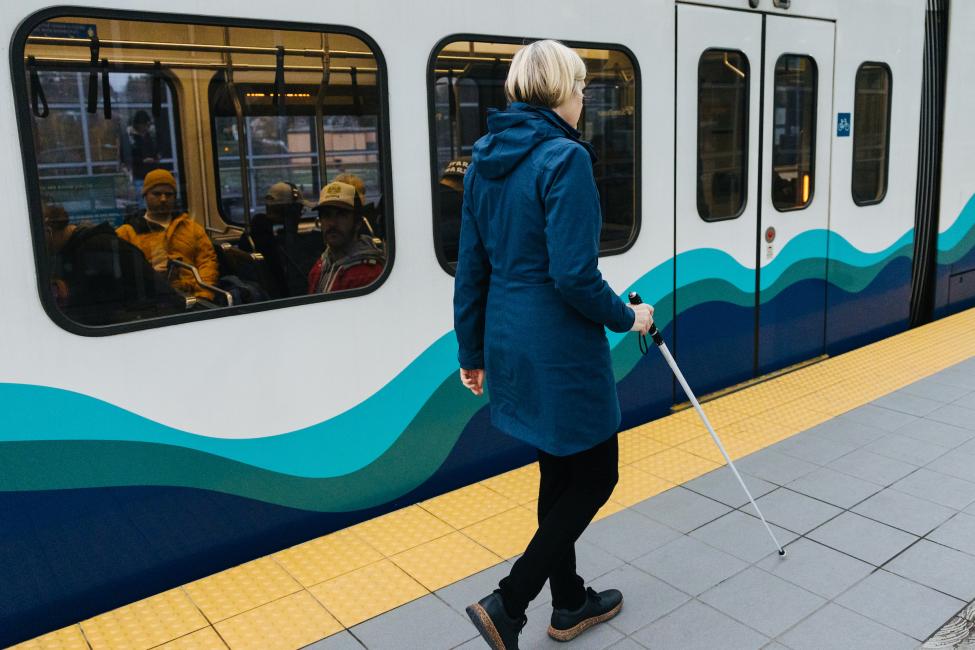 More on Connect 2020
In 2023, Sound Transit will open the East Link light rail extension serving the Eastside with 10 new stations over 14 miles. 
To do this, substantial work is needed at the International District/Chinatown Station to tie in the new tracks to the existing service. Closing the station to accommodate the work is not an option for our 80,000 daily riders.
Rather than shut down service completely during new track construction, Sound Transit is keeping the trains running – but at a reduced frequency of every 12 minutes.
Please sign up for Connect 2020 project alerts to stay informed about the upcoming work.