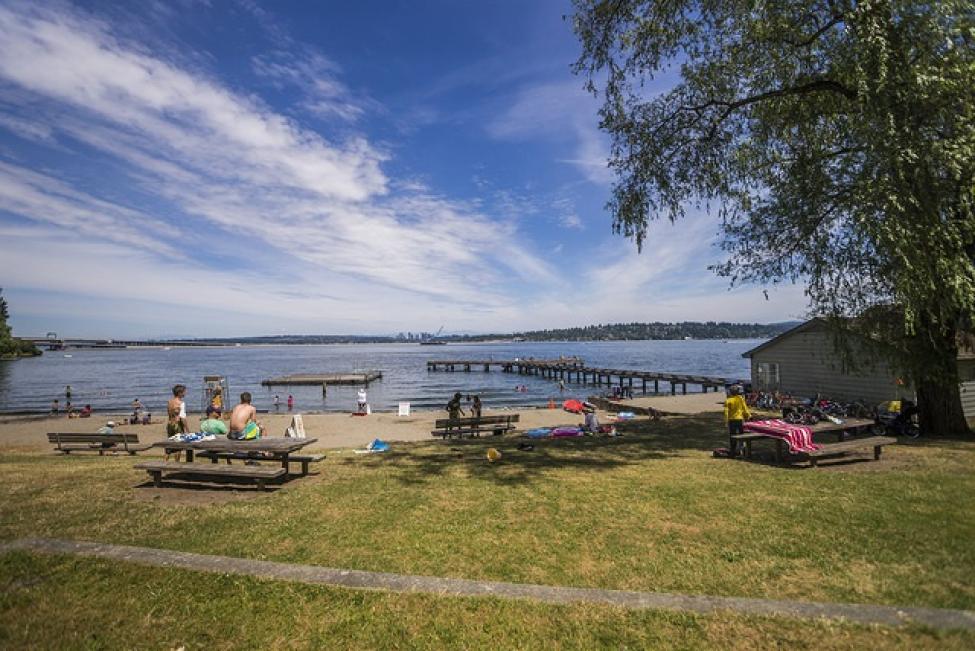 Water by train - your Link to cool water in Seattle
Body
Like many of you, we've been watching the weather and listening to the kids complain about it being soooo hot.
(Kids who live where it's grey for nine months out of the year shouldn't complain about a little sun. But they were born here and don't know any better.)
Anyway, what better way to cool off than to take an air-conditioned train to your local pond, lake, pool or spray park?
You can reach a lot of refreshing cold water from Link light rail. Here's a few of our favorite spots. 
Jump straight to the cooling options from these stations where you can click on the maps for directions:
University of Washington Station – Link to canoeing!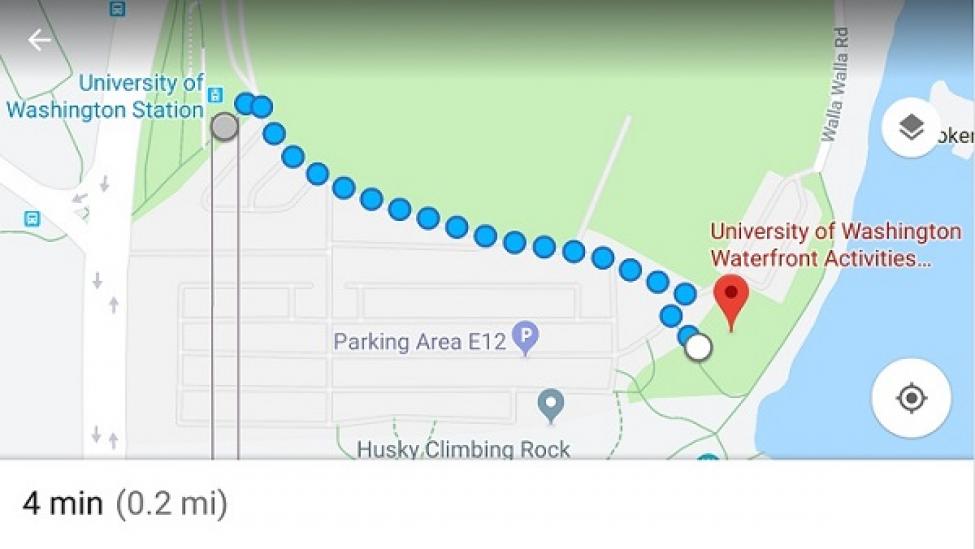 Emerge from the station and walk past Husky Stadium to the University of Washington Waterfront Activities Center.
From here you and your dog can rent a canoe, kayak or rowboat by the hour to explore Union Bay or Lake Washington on your own. It's open to the public; you don't have to be a UW student to rent.
Yes, you read that right. Dogs are allowed!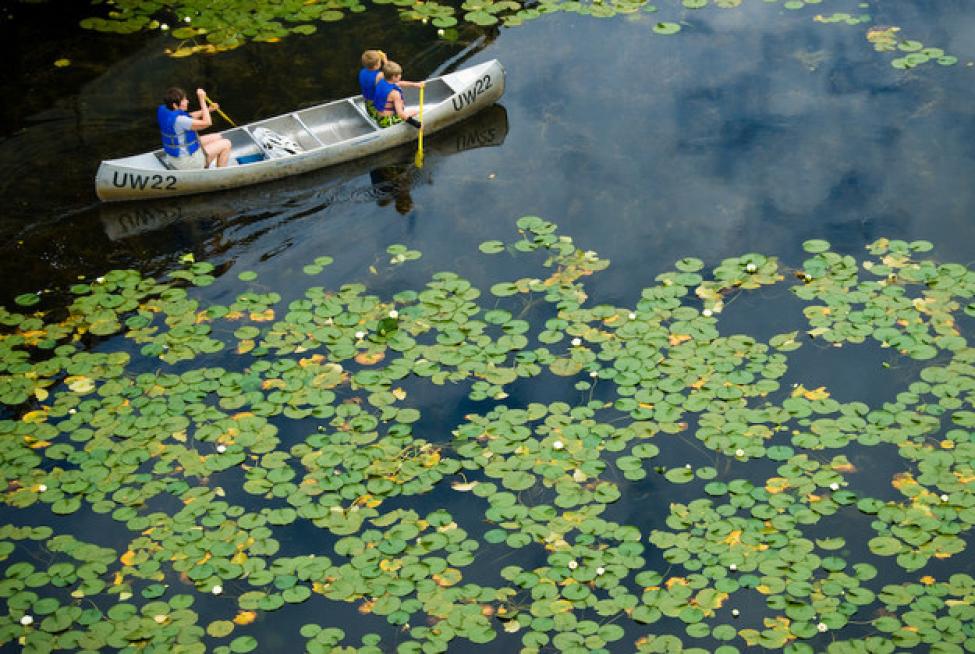 Photo courtesy of UW
Capitol Hill Station – Link to fountains and wading pools
Cal Anderson Park is literally next door to the station and features a great wading pool appropriate for little kids and grownups as long as nobody gets wet wearing jorts and plans on sitting back down on the train. 
With a great independent bookstore and local ice cream nearby, Cal Anderson is hard to beat for an easy outing with the kids.
Our other Capitol Hill highlight is not as close, but the wading pool at Volunteer Park features shallow, cold water in a spectacular setting with a lot more shade than the water features at Cal Anderson.
While my children always managed to lose a layer of skin in the Volunteer Park wading pool, I still recommend it as a destination for parents with little kids.
Catch the King County Metro Route 10 from right outside the station's north entrance or walk about 15 minutes through the shady, tree-lined residential streets of Capitol Hill to the park.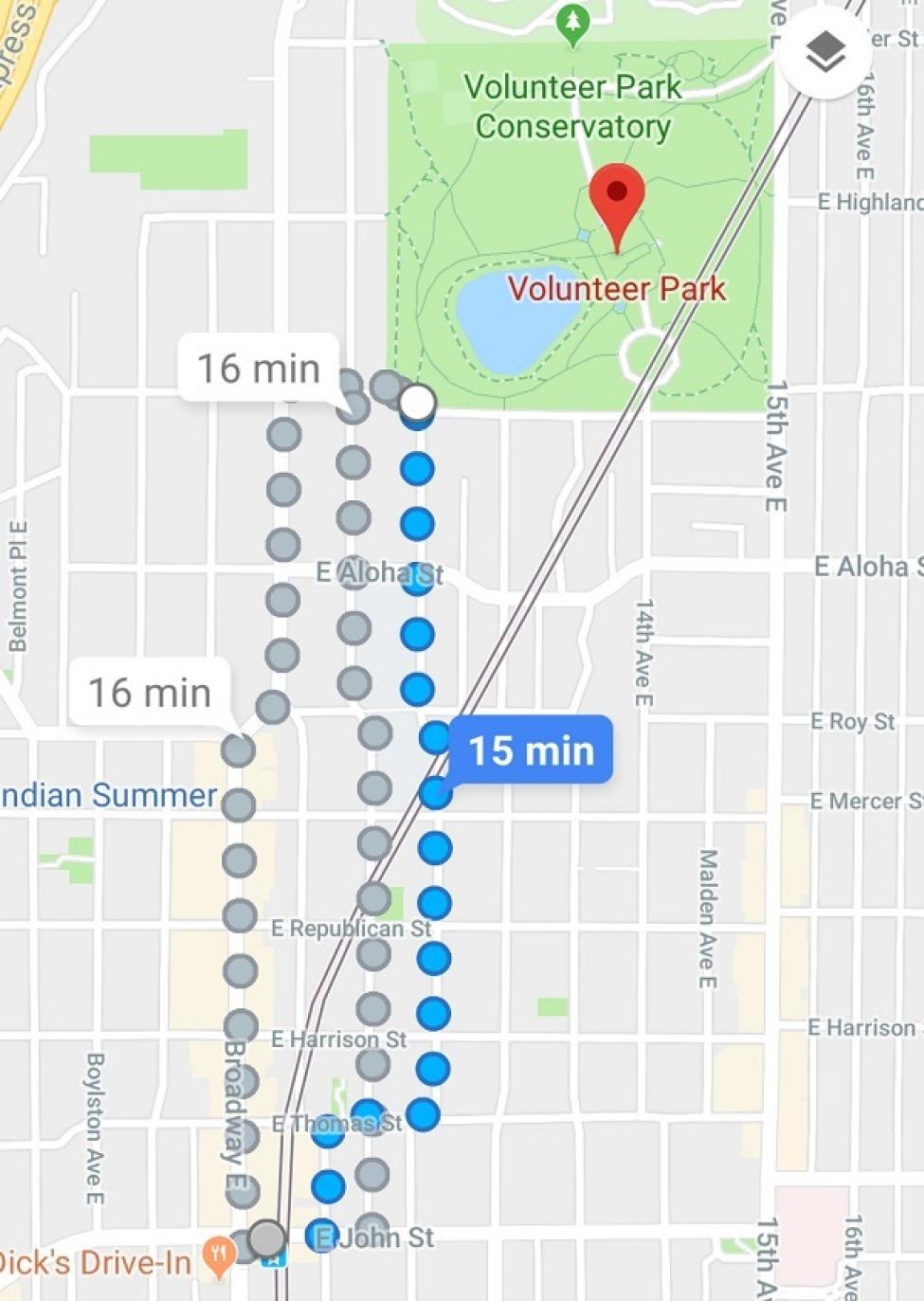 Westlake Station – Monorail to The Fountain!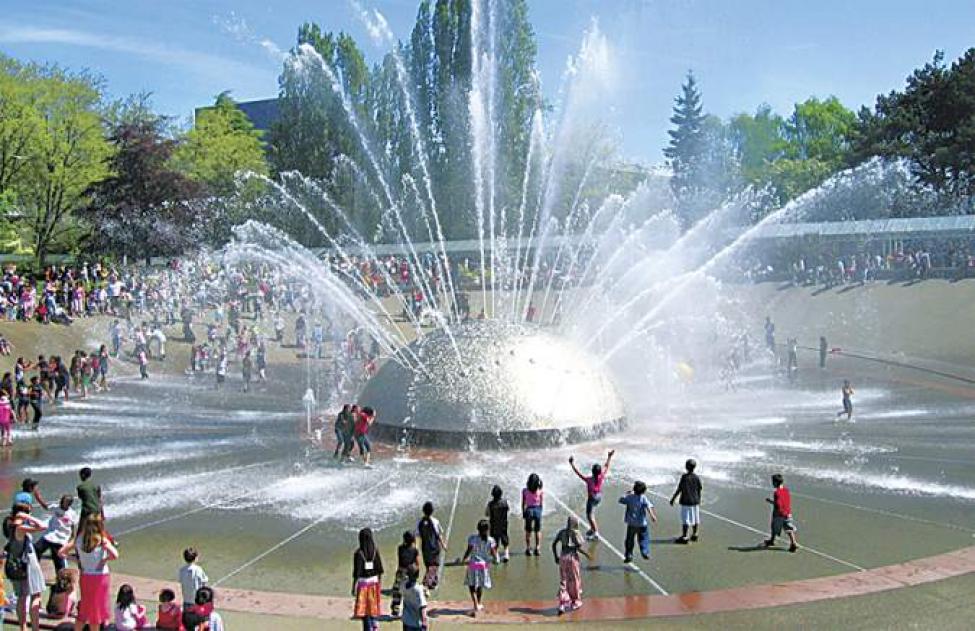 We love monorails almost as much as trains and this field trip lets you ride both!
Take Link or any bus to Westlake Station and head to the top floor of Westlake Center to board the Seattle Center Monorail to the Seattle Center. (Hopefully, you will soon be able to ride both with your ORCA card, but for now, cash is required for the Monorail.)
A quick ride drops you off near the International Fountain at the Seattle Center.
The fountain is a lesser known, if equally loved, icon from the 1962 World's Fair and a blast for cooling off on a hot day. Fun fact – the "Super Shooter" water blasts reach 120 feet high! The food court in the air-conditioned Seattle Center Armory building has fuel for everyone. 
Mount Baker Station – follow the Boulevard to the beach!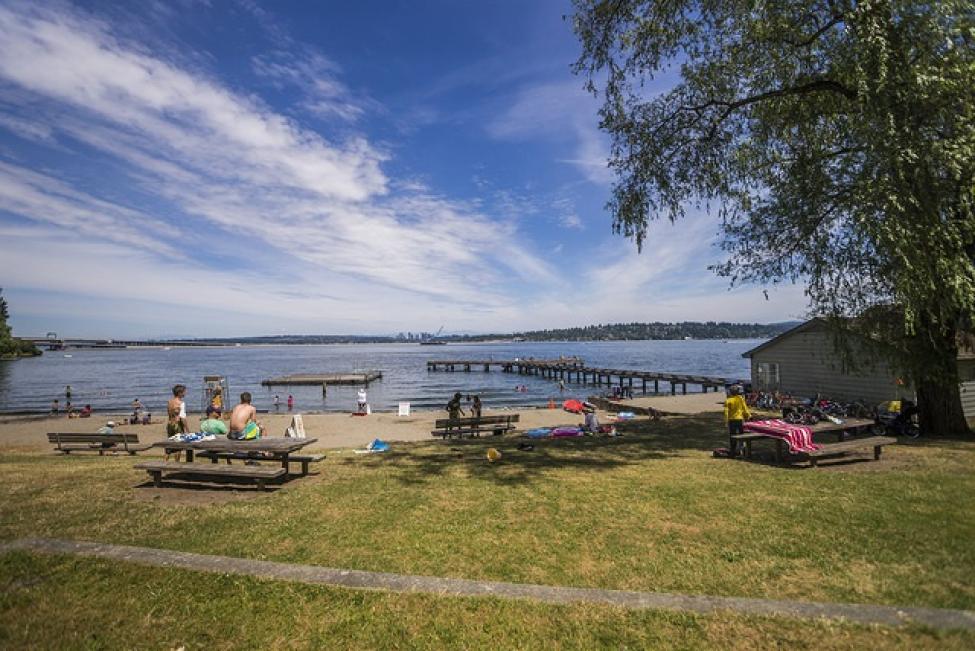 From Mount Baker Station, follow the pedestrian bridge over Martin Luther King Jr. Way and Rainier Avenue to touch down on leafy Mount Baker Boulevard.
Keep walking on this lovely Olmsted boulevard past historic Franklin High School (home of the 2018 National Mock Trial Champions) to Mount Baker Park. The park beach has lifeguards, public bathrooms and a swimming dock.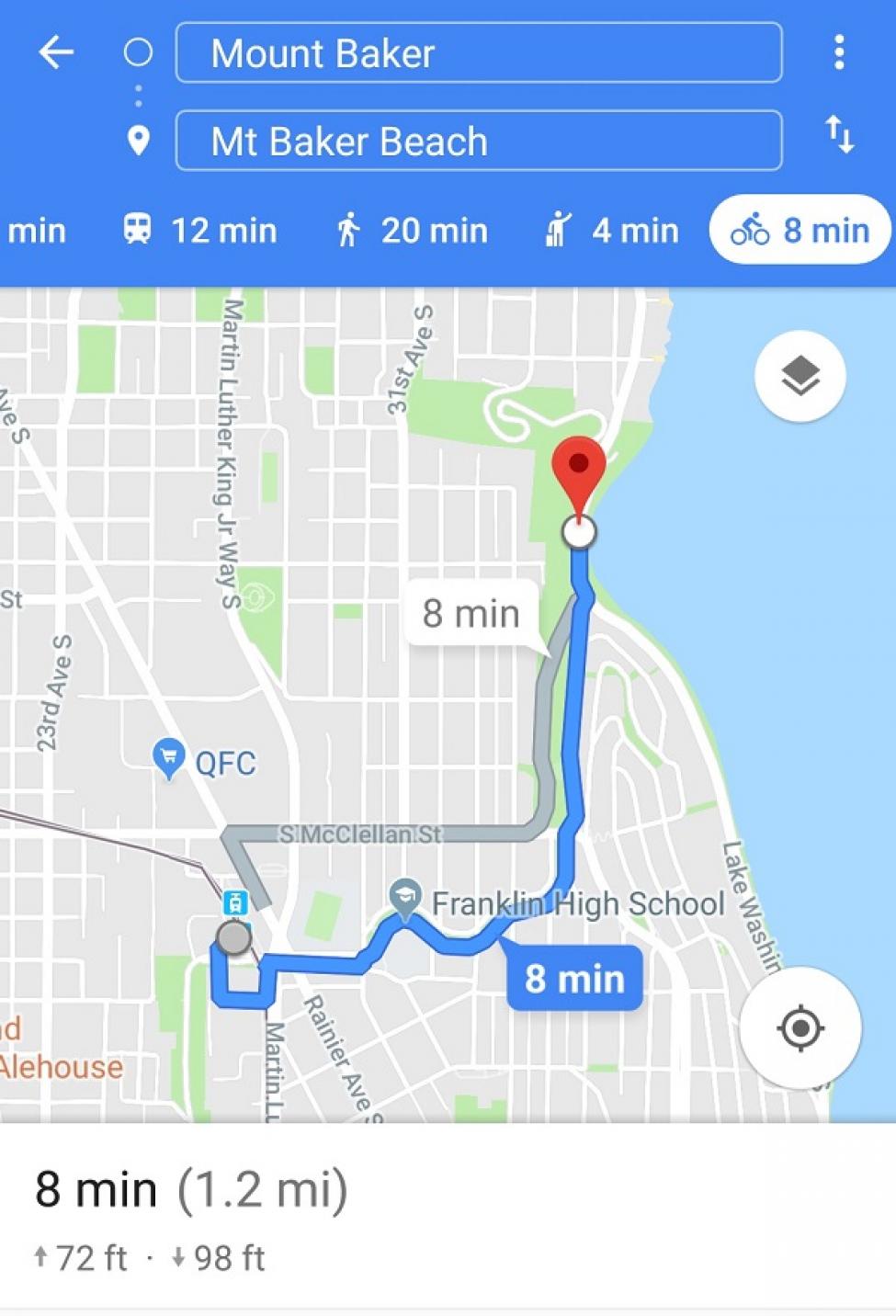 It's about a 20-minute walk or an eight-minute bike ride. There are usually green, yellow and orange bikeshare bikes available at Mount Baker Station.
Columbia City Station - Coast down to Lake Washington shoreline
From Columbia City Station it's a quick ride to the Lake Washington shoreline either via King County Metro Route 50 that serves the station on South Alaska Street or an even faster spin down to the water on any of the multiple bikeshare bikes that are consistently available at the station. 
Get off the bus at Gennessee Park and walk a couple blocks to the water where you'll have your pick of open shoreline to toss out a blanket and enjoy the always-cool water. 
If you're on a bike, ride along the lake in either direction to find your spot of Northwest summer heaven.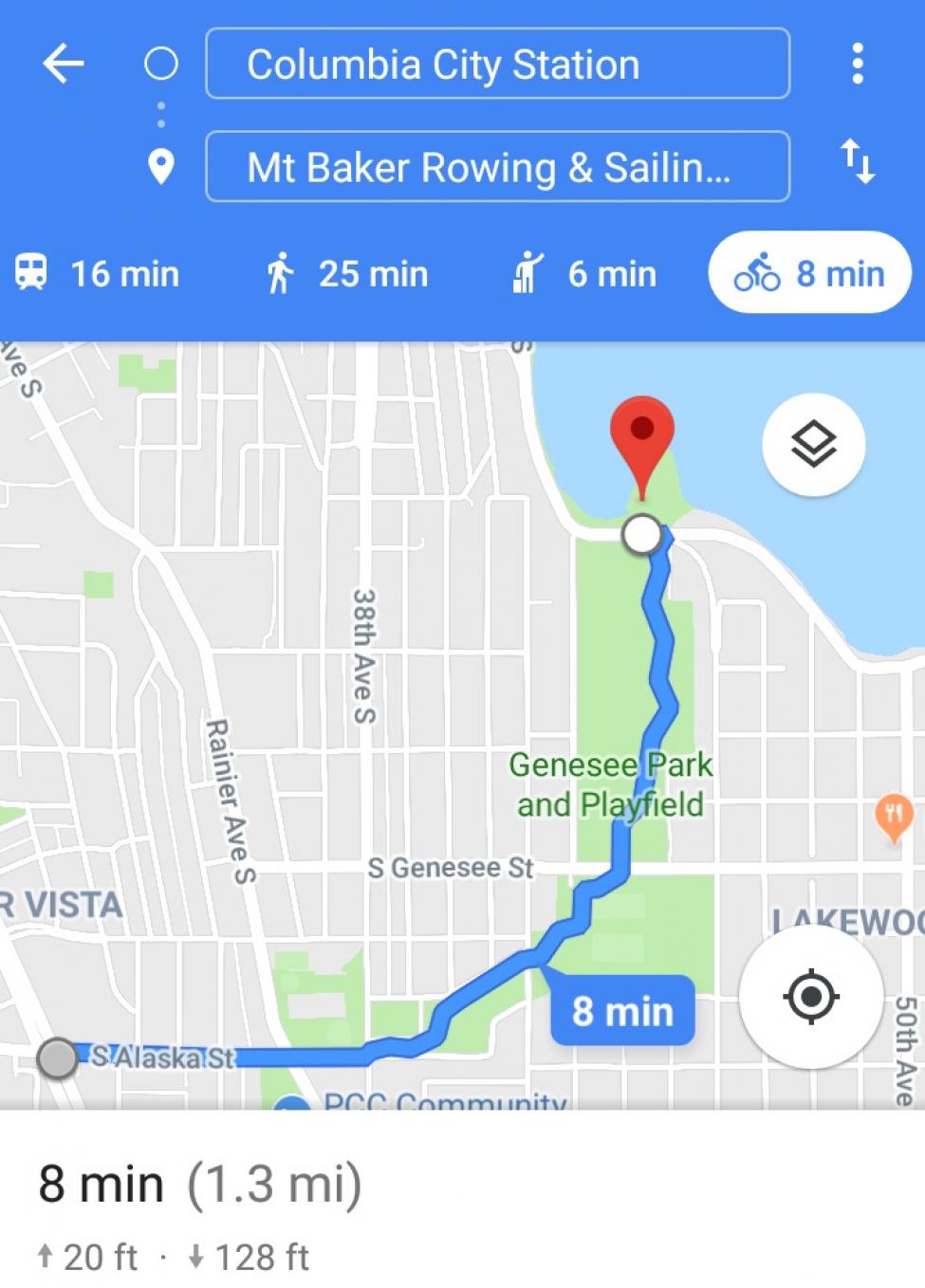 Mapping free air conditioning and spray parks
The City of Seattle has a handy online map of of "cooling centers" throughout the city - libraries, senior centers and pools/water access points.
These are all great places you can go for free to cool off. 
If you have little kids and spray parks are more your speed, they've also got a handy map of every spray park and wading pool in Seattle.
We loved the City's cooling center map and added a new layer showing Link light rail stations and the train line.
So check it out below - your guide to a pollution-free, air conditioned ride to free pools and cool air throughout Seattle. 
While the map only covers Seattle, we've become big fans of taking the train to Angle Lake Park, a ten-minute walk from Angle Lake Station.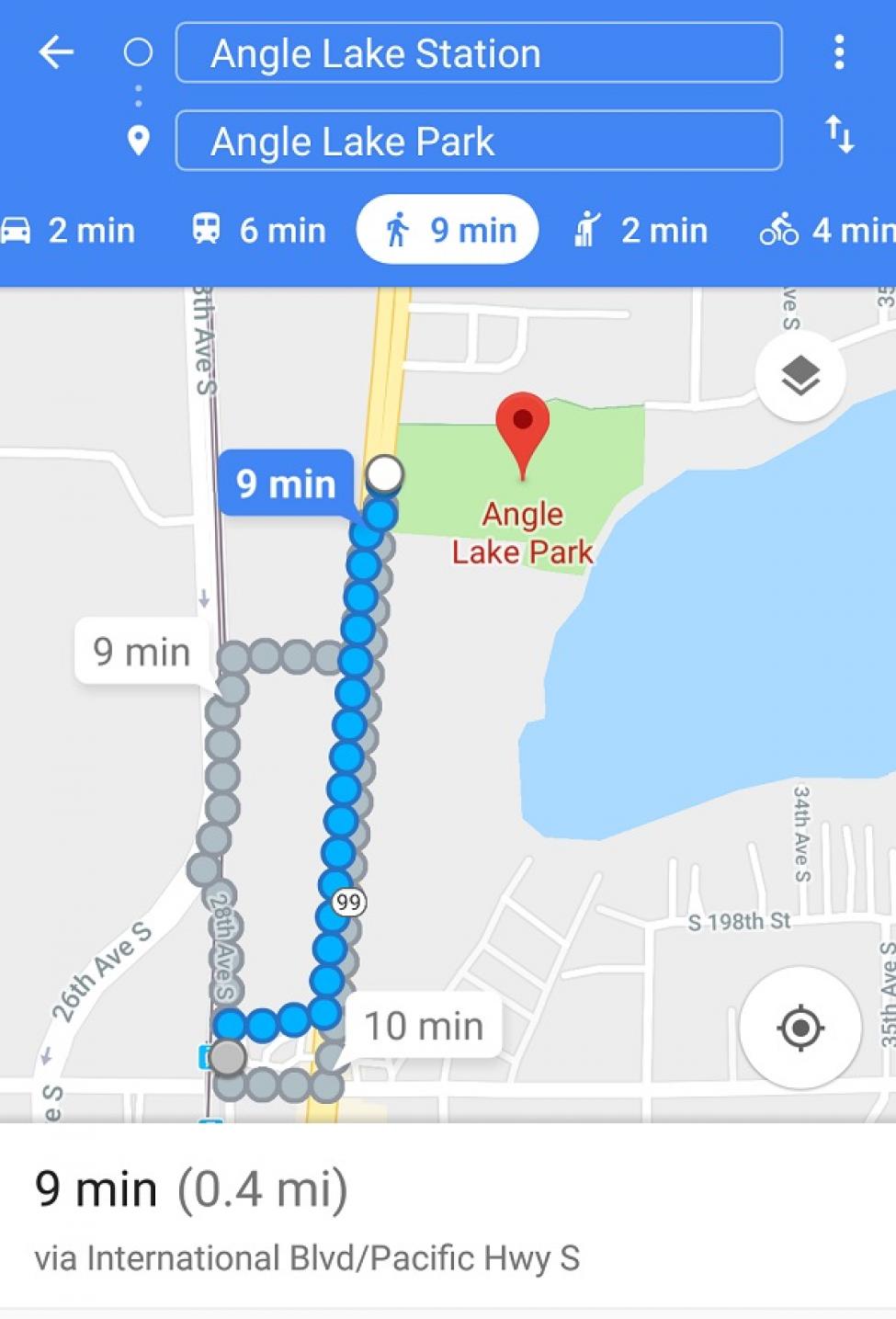 Stay tuned for more recommendations or send your own to theplatform@soundtransit.org.