Link is the best way to Husky Stadium
Body
With the University of Washington station literally steps from Husky Stadium, Link light rail is the best way to get to and from one of the greatest college football settings in the country. No traffic backups, no parking ha$$les, no problems. 
Here's a playbook to make your game-day trip hassle free. 
Skip train ticket lines with the Transit GO Ticket app
If you're not a regular transit rider, dowload the Transit GO Ticket App to use your phone as your ticket. It is the easiest way to avoid long lines at the station ticket machines. Buy a Link day pass (equals a round-trip ticket) and you're good to go. If you're a regular rider with an ORCA card, don't forget to tap on and off before boarding the train. 
If you end up having to buy a paper ticket from one of our ticket vending machines, buy a day pass ticket (same price as two one-way tickets) so you don't end up in long lines after the game.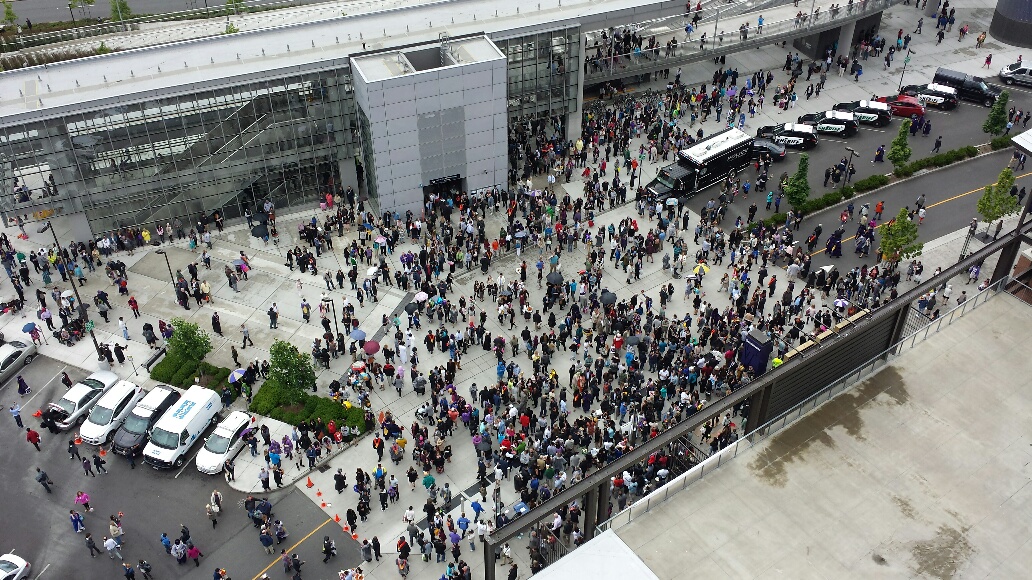 Go early, linger after
It's going to be a great year for the Huskies and there will be a LOT of folks on the train with you. Catch an early train to the stadium and enjoy some quality tailgating action before heading in.
After the game, expect big crowds heading out with you. For safety's sake we meter the number of people allowed down to the train platforms after the game. So please follow the lines and be patient as we make sure everybody gets to the platform safely.
Better yet, linger in the stadium little before heading to the station. We run extra trains post-game to clear out the crowds as fast as possible, so why not wait in your seat instead of standing in line to get into the station?
Train schedules
Trains run every 10 minutes during game times on weekends and up to every five minutes post game. Here's the full Link schedule with travel times from various stations. It's about 45 minutes from the end of the line at Angle Lake Station at South 200th Street, about 20 minutes from the Rainier Valley and six minutes from downtown.
Parking
Angle Lake and Tukwila International Boulevard stations have free parking - 1,120 spaces at Angle Lake and 600 in Tukwila. These spots fill fast on game days so get there early or even better, get dropped off, bike or take a bus to the station. Sea-Tac Airport also offers discounted parking in their garage on weekends for game fans. 
Clear bags!
Don't forget about the Husky Stadium clear bag policy! Only specific-sized clear bags are allowed into the stadium. We don't want you to end up leaving your bag at the station or on a train.