As Link light rail nears its 10th birthday this week, we look to the future.
Not just to the future of light rail in our region as Link expands to the north, south, east and west.
We're checking in on the future students, workers, entrepreneurs and leaders growing up with fast, reliable trains ready to take them beyond the neighborhoods where they've grown up.
Today's Seattle teenagers are the first generation to come of age with Link.
Meet Savannah Blackwell, 15, and Annabelle Russell, 16, incoming 11th graders at Franklin High School – across the street from Mt. Baker Station in the Rainier Valley.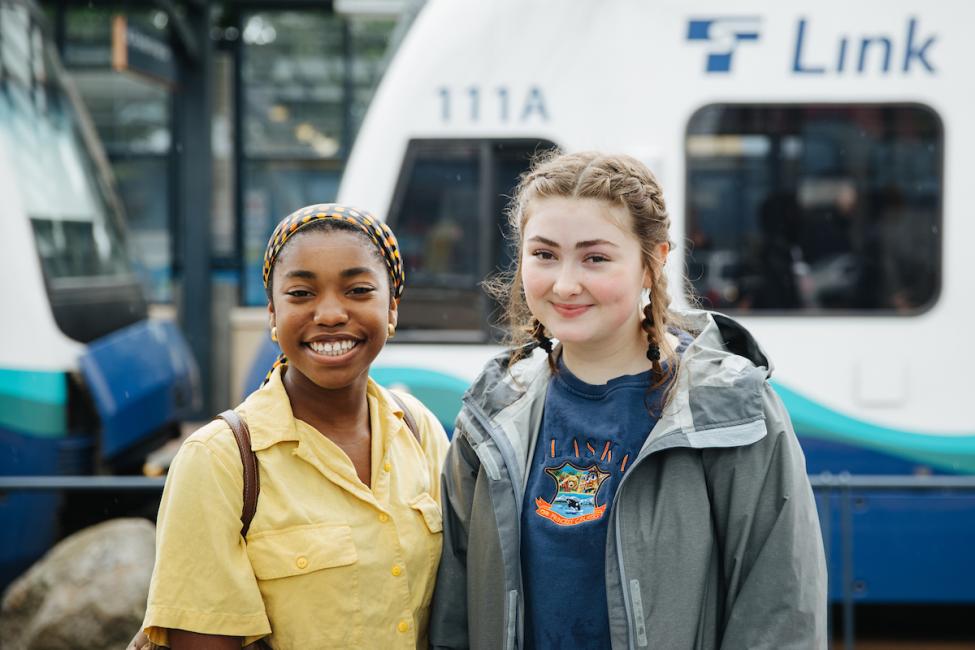 On weekdays during the school year you see hundreds of kids like them on the trains heading to and from school.
It has opened up the city in ways I didn't have before," Blackwell said. "It's allowed me to have access to new places and experiences I wouldn't know about otherwise.
Like previous generations grew up learning how to get around by bus if they didn't or couldn't drive, this is the first Seattle generation to grow up with the train as an option to explore their city.
"It provides a faster, more dependable way to get around the city," Russell said. "It's super convenient and I love having access to parts of the city I wouldn't normally have access to."
Not surprisingly, Russell and Blackwell both picked Capitol Hill as their favorite destination by train.
"It (Capitol Hill) has been one of my usual stops since middle school," Blackwell said. "It has opened up really cool spots that I definitely wouldn't have gone to by car because of the traffic and distance."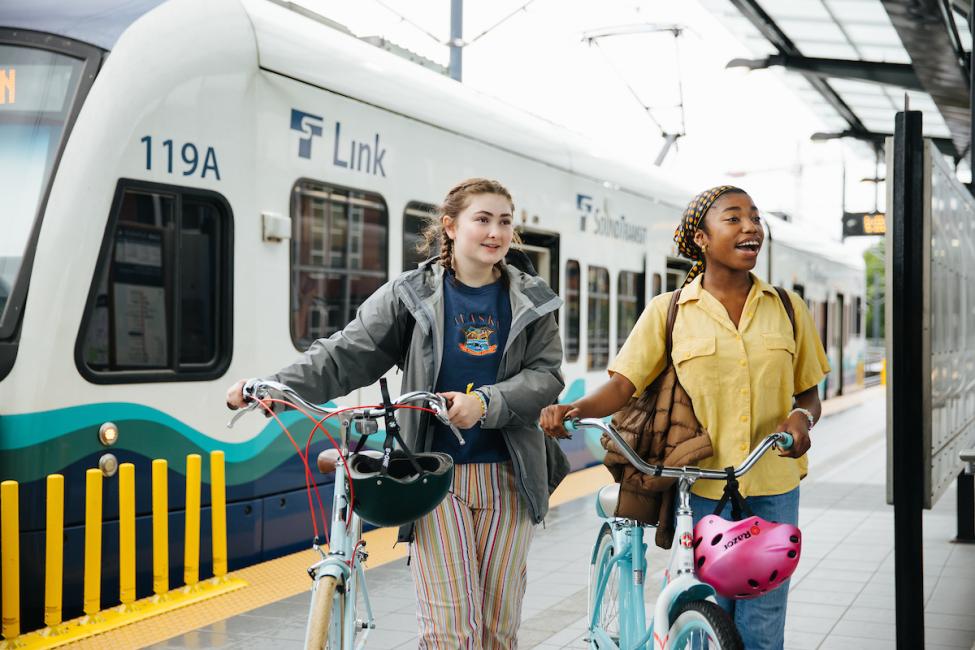 As we open new stations in the University District, Roosevelt and Northgate neighborhoods in 2021, we expect to see a lot more kids exploring their city by train.
Blackwell is already planning on it for her little sister.
"It's become my new normal as I get older," she said. "I know it will be the same for my younger sister and I have faith she will be comfortable and safe - which is the best part of it all!"