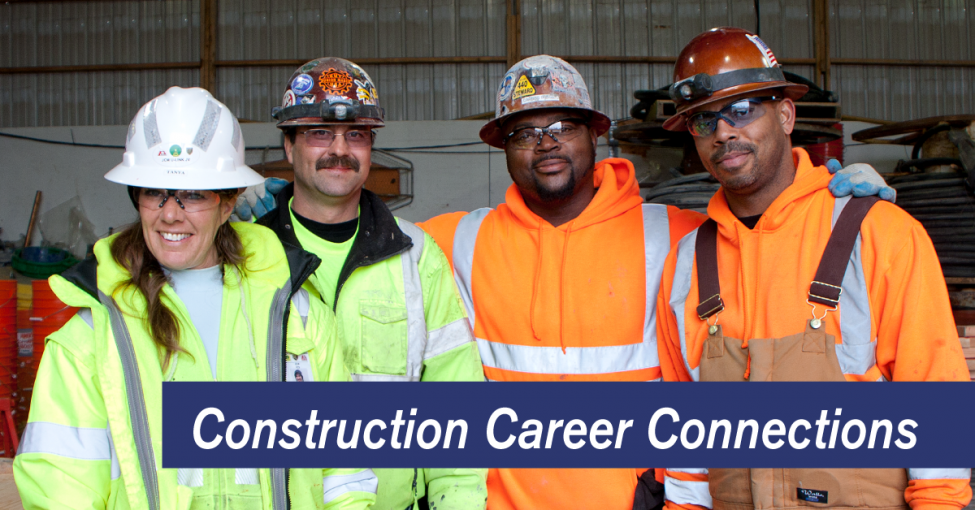 Make construction career connections with Sound Transit in Tacoma
Body
Sound Transit depends on a skilled regional workforce to build your regional transit system.
Approximately 25 percent of the construction workforce on our projects across the region comes from Pierce County, where we will extend Tacoma Link light rail to the Hilltop neighborhood by 2022 and bring regional light rail from Federal Way to the Tacoma Dome by 2030.
Sound Transit recently held a free job fair in Tacoma with prime contractors, union representatives and pre-apprenticeship program representatives to help people learn about paths into the skilled union trades. 
More than 100 people attended the meeting and some have already made connections to get started working on the Hilltop Tacoma Link Extension. 
"Sound Transit is doing all we can to break down barriers to employment and help small and disadvantaged businesses be successful," said Leslie Jones, Sound Transit's Executive Director of Small Business Development and Labor Compliance.
As Sound Transit invests billions in Pierce County over the next 25 years, that means 25 years of construction-related job opportunities in Pierce County and across Central Puget Sound.
Face-to-face connections with prime contractors can lead to great opportunities.
That's what happened to Dion Thomas, a lifelong Tacoma resident.
After learning construction skills and graduating from the Bates Technical College Trade Occupations Opportuity Learning (TOOL) Center, he was admitted into the Carpenter's Apprenticeship Program.
Later while attending a Tacoma Town Hall with Sound Transit, Thomas spoke up during Q&A and ended up interviewing and accepting a job with Walsh Construction Co. II, LLC working on the Hilltop Tacoma Link Extension.
Through this job fair and other outreach opportunities, Sound Transit hopes to create more stories like Dion's.
For more information about getting your start as a skilled construction tradesperson, check out these useful links.