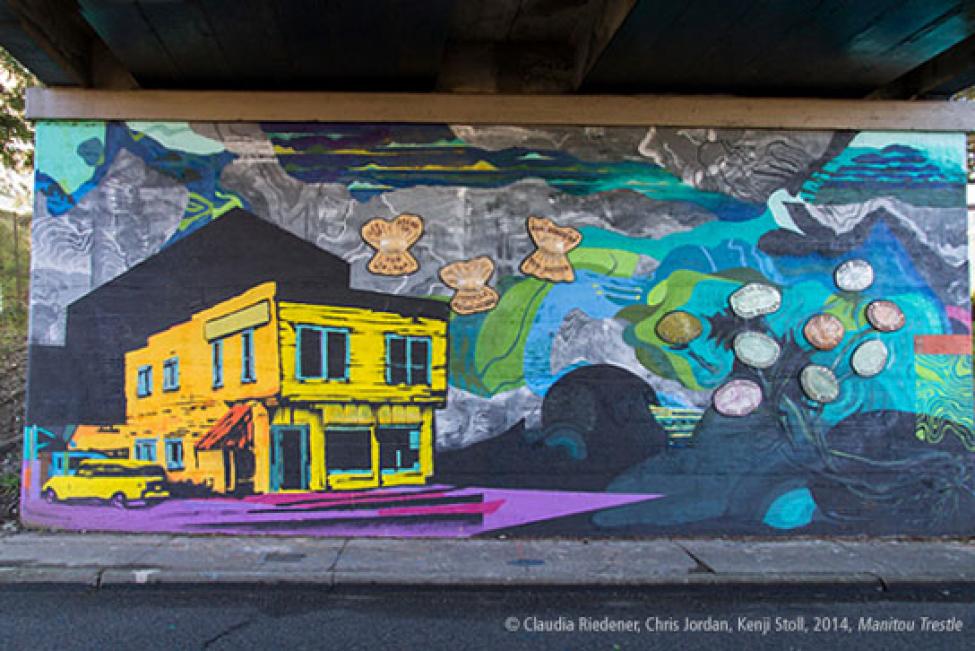 Manitou Trestle mural
Body
The South Tacoma community and a trio of local artists helped turn a concrete railroad trestle into a work of art.
After talking with South Tacoma neighbors and researching local history, artists Claudia Riedener, Kenji Stoll and Chris Jordan created the mural Manitou Trestle. Their artwork is on display at a railroad trestle used by Sounder commuter trains on South 66th Street. The mural combines native plant forms, community quotes and local historical architecture  into the story of South Tacoma's past, present and future.
Artists for Manitou Trestle went through PA:ID (Public Art In Depth), created by the City of Tacoma. Claudia Riedener is known for her handmade architectural ceramic installations. Mural artists Kenji Stoll and Chris Jordan have been collaborating and creating art together since their early teens. Their murals can be found in and around Tacoma and the Puget Sound region.