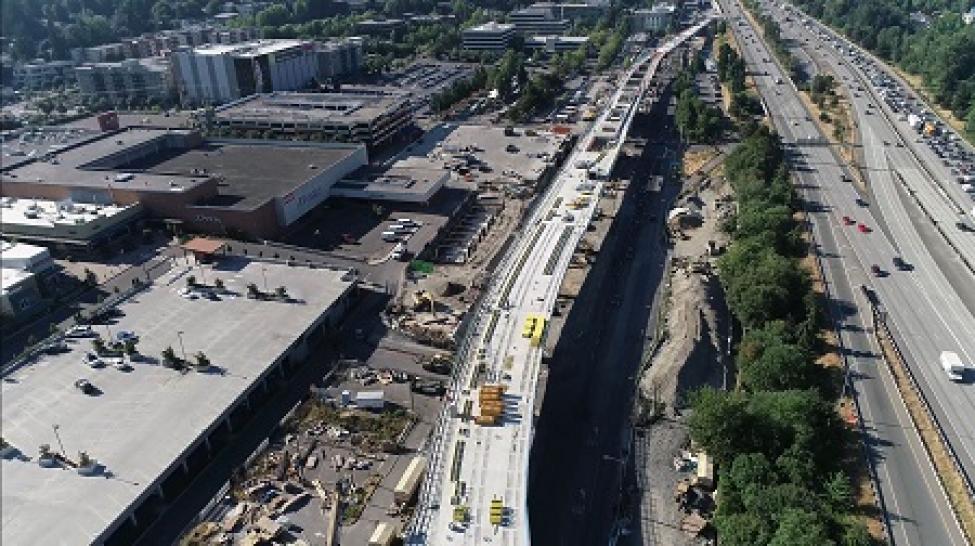 Northgate Link update: the view from above
Body
As part of our regular updates on Link light rail construction projects expanding the regional light rail system, today we check in on the Northgate Link extension. 
Scheduled to open in 2021 with new stations in the University District, Roosevelt and Northgate, contractors recently completed the guideway where Link trains will emerge from the tunnels beneath the Universitiy of Washington and the Roosevelt neighborhoods to glide into Northgate Station.
Trips from Northgate to downtown Seattle will take 14 minutes, no matter how bad traffic is on Interstate 5. 
Here's the new footage shot from a drone capturing the new guideway, station and Northgate area.