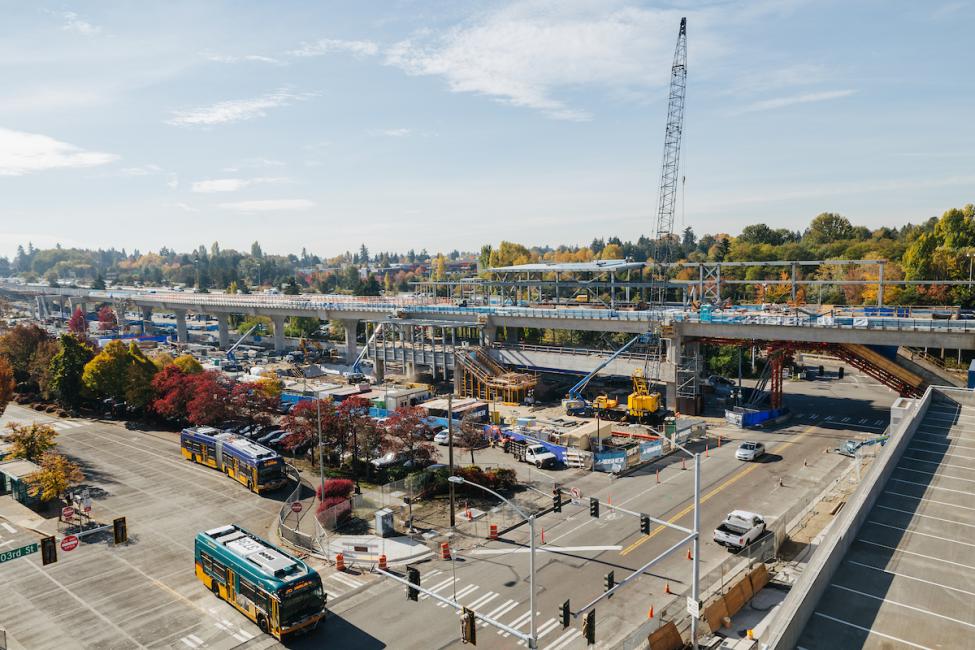 Northgate Station looking good in its fall colors
Body
Remember that week of sunny skies and beautiful fall colors? 
Sound Transit photographer Glenn Landberg took advantage of ideal conditions last week to get some fresh photos from the future Northgate Station construction site. 
Northgate Station will be the northern end of the Northgate Link Extension that stretches light rail another 4.3-miles north from the University of Washington Station at Husky Stadium to new stations in the U District, Roosevelt and Northgate neighborhoods.
Trains will travel in tunnels from University of Washington Station to the new underground U District and Roosevelt stations before emerging onto elevated tracks serving Northgate Station.  
Trips from Northgate to Westlake in downtown Seattle will take 14 minutes when the line opens in September of 2021, no matter how bad traffic is on I-5.
From here, Link will continue north to Lynnwood and Everett. We're scheduled to open to Lynnwood in 2024 and Everett in 2036. 
Check our system expansion page for details on the overall regional light rail expansion taking light rail to the East Side, Federal Way and Tacoma. 
If you enjoy photos like these, follow us on Instagram and tune in on Fridays for our regular "Field Trip Friday" stories where we visit Sound Transit construction sites around the region. 
And of course, subscribe to The Platform and get the latest news and photos delivered to your inbox!
On to the photos!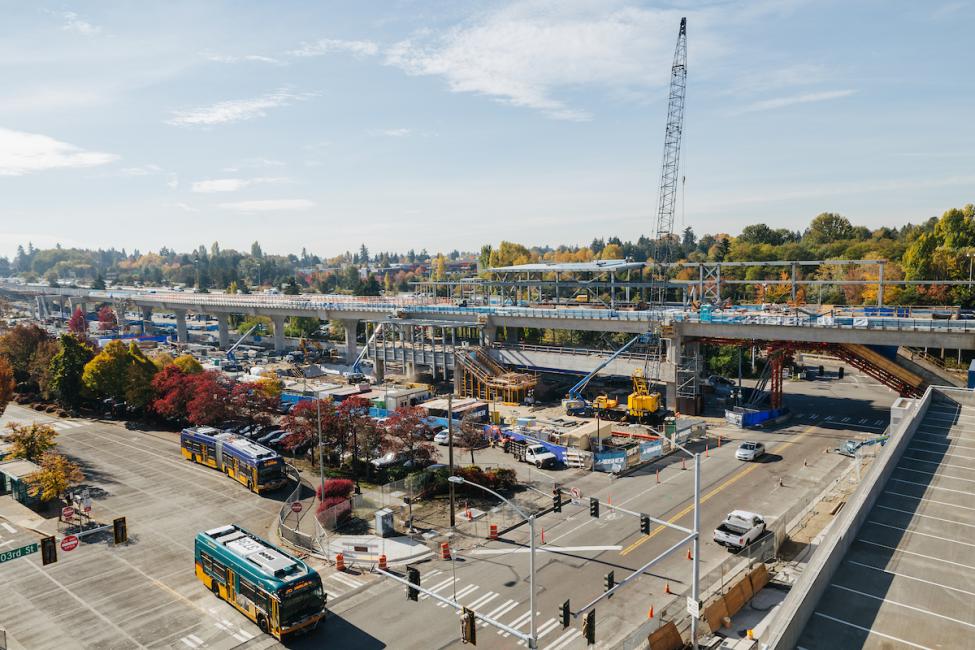 View of the station from the roof of the adjacent parking parking garage set to open this fall.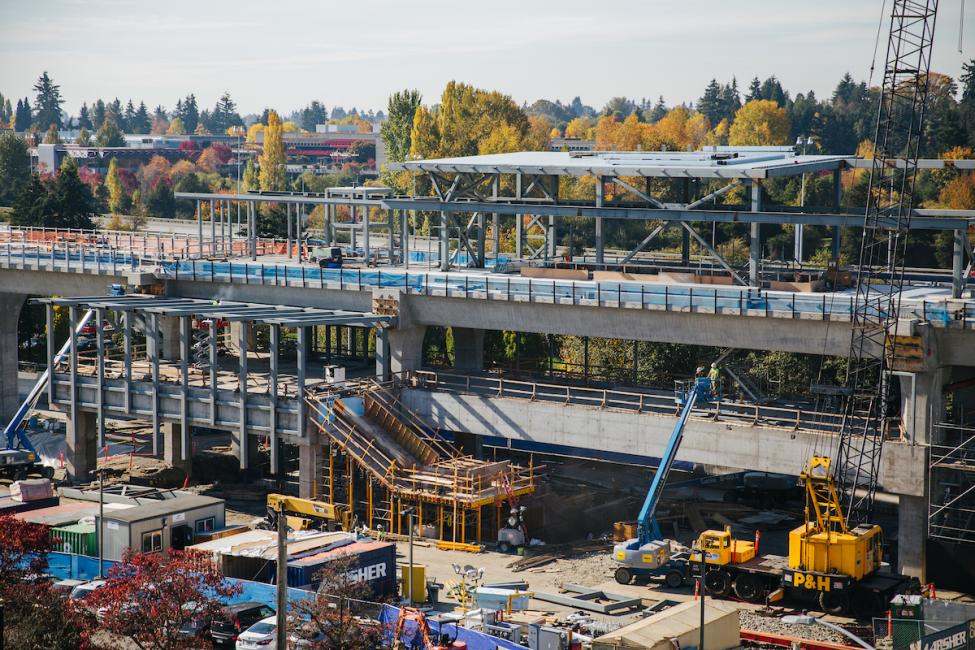 A little closer zoomed-in look at the station where you can see the stairwells, escalators and mezzanine levels coming together.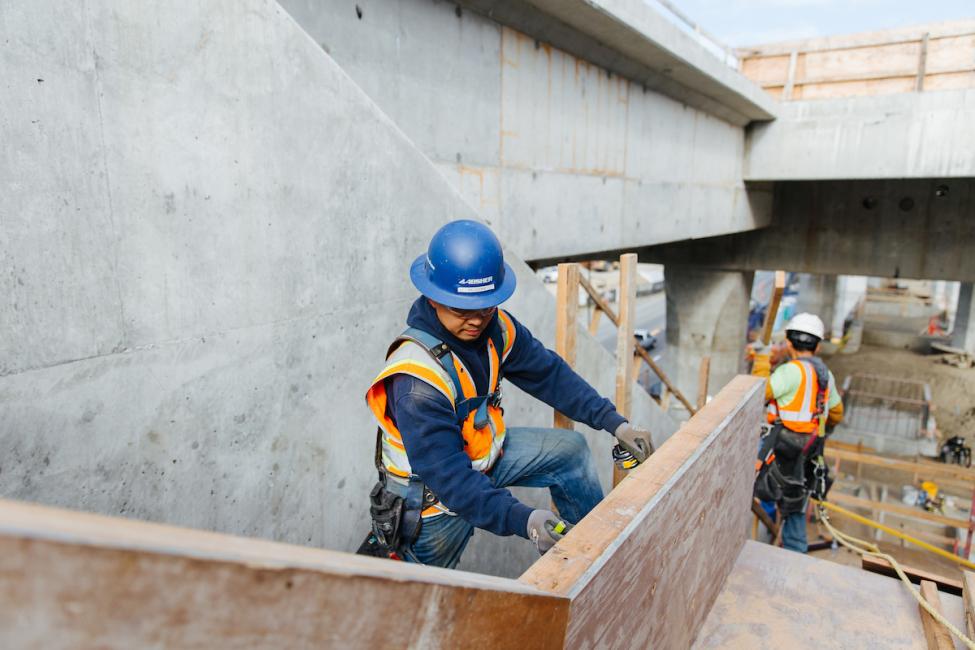 Checking the forms where concrete has been poured for the new stairwell walls.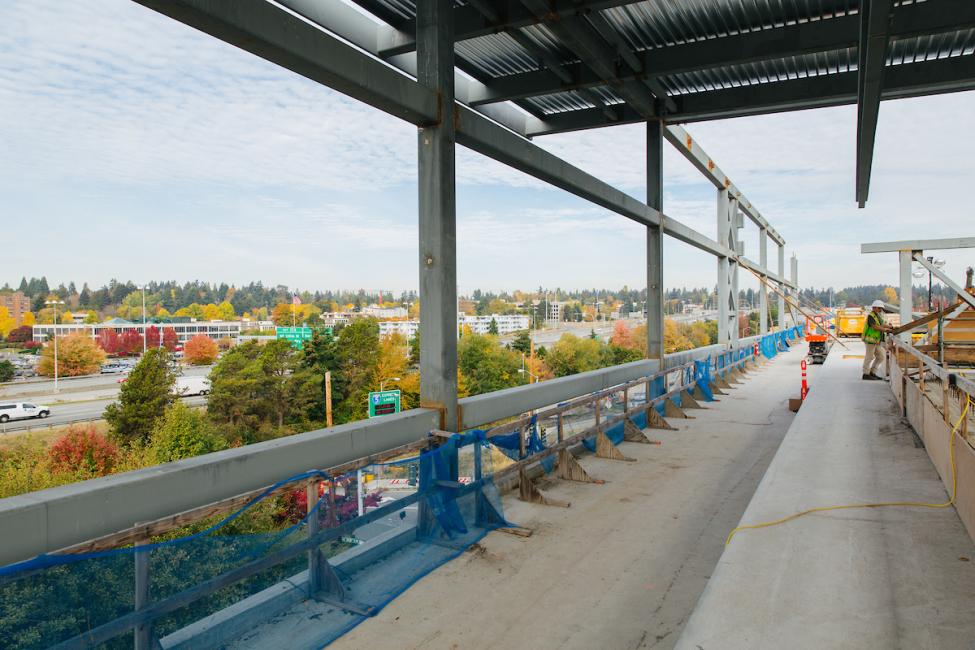 Looking northwest from the station platform.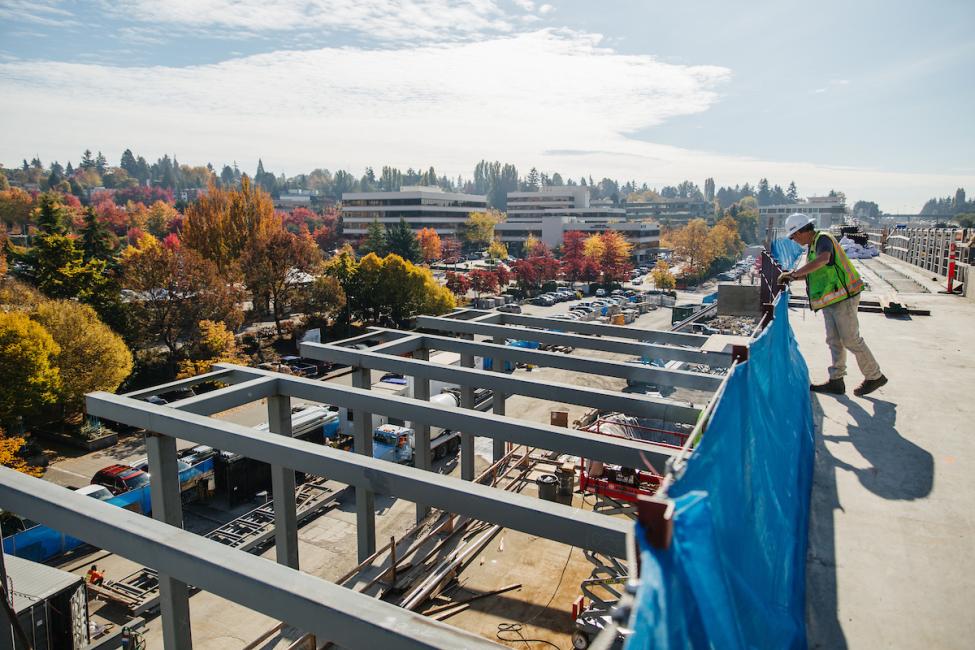 Looking southeast from the station platform with the steel from the main station entrances below.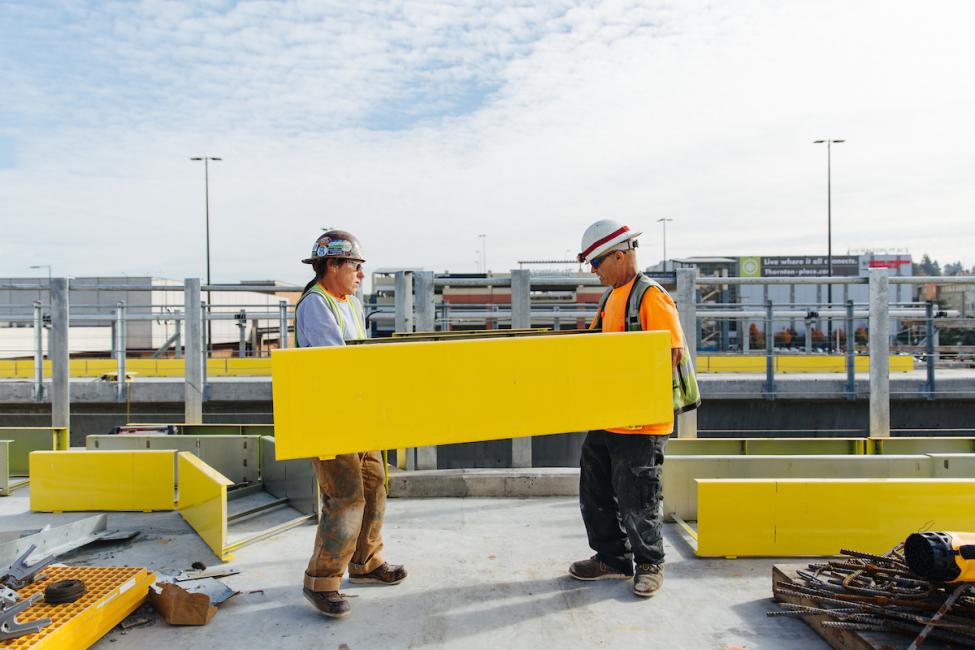 Keeping with the fall colors theme, workers moving machinery covers on the station platform.