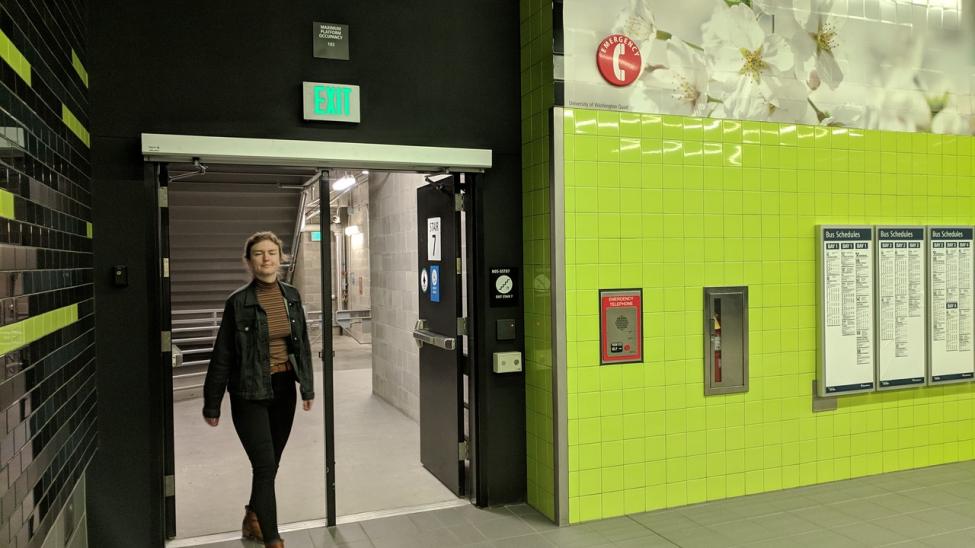 Now open: stairs at University of Washington Station
Body
Riders at the University of Washington Station will notice new options starting this weekend to get to and from the underground platform and the station mezzanine level.
Sound Transit has opened stairwells at either end of the platform and mezzanine level for general use. Riders will see the doors standing open at the north and south ends of the platform and mezzanine.
The stairwells were previously only open if the escalators to or from the platform were not available.
Now that we've finished the safety upgrades to maintain daily operations, we'll leave them open for general use.
Opening the stairs is part of our ongoing work to improve the rider experience at UW.
Using the new stairwells
The main thing to remember – use the stairs with the open doors. Not the closed ones – those are still for emergencies.
Riders will notice the open stairwells at the north and south ends of the mezzanine and platform levels.
From there, go up to the mezzanine or down to the platform.
The road ahead
The lessons we've learned at UW will benefit future riders as the system expands. Sound Transit has upgraded the escalator requirements at every new station we build moving forward and all stations will also have public stair options to reach all platform levels.