Observant Link riders may notice some changes coming to Pioneer Square Station.
This week our contractors have begun installing a temporary fence and screening between the north- and southbound platforms.
The fencing is the first step toward constructing a temporary center platform to make changing trains easier during next year's Connect 2020 Project.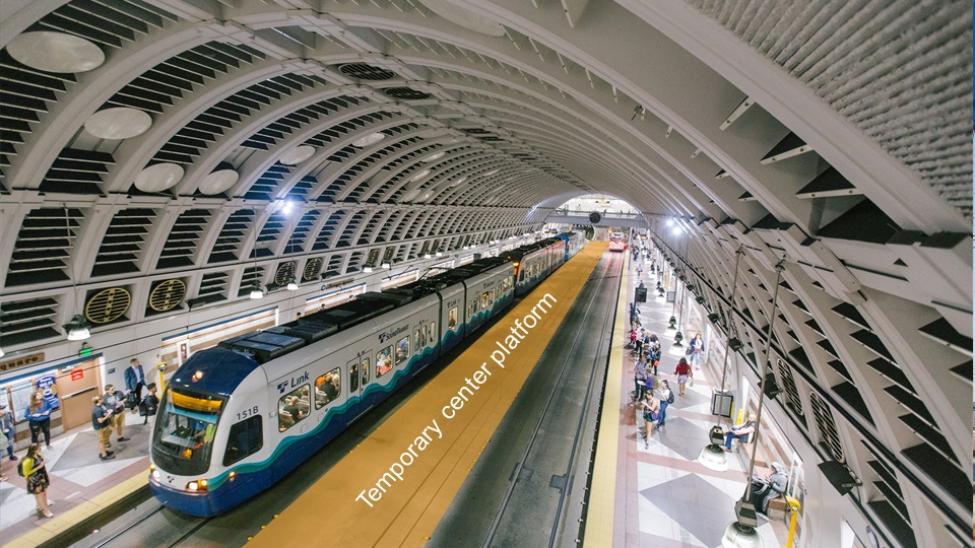 We expect most of the work to occur overnight, and the work shouldn't affect station access or Link operations.
Stay in the loop – sign up for Connect 2020 project alerts to stay informed about upcoming work.