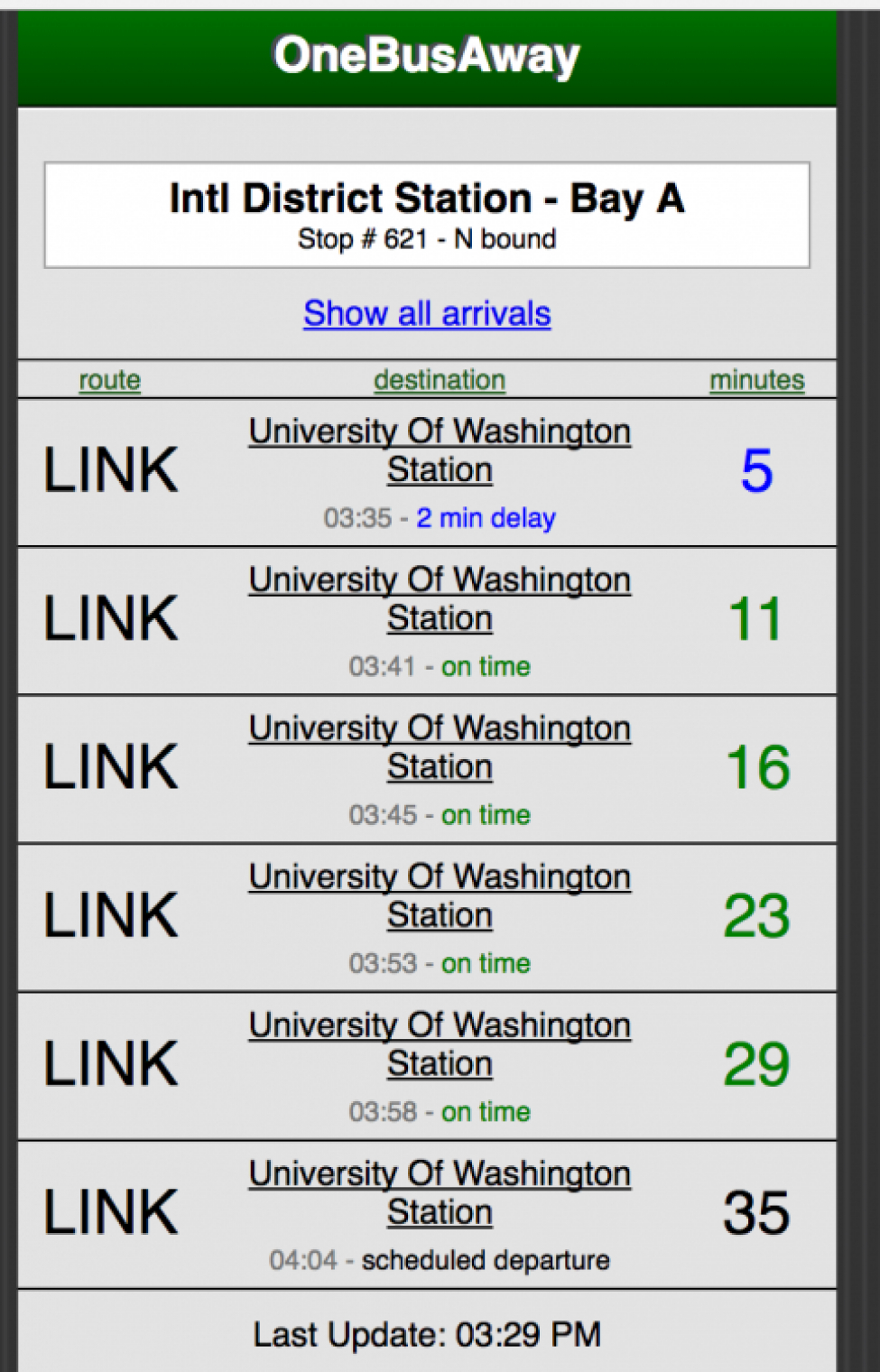 Real-time Link light rail information is live!
Body
Good news for Link light rail riders looking for better real-time train arrival information on their phones – it's now available from the Sound Transit mobile site and the popular One Bus Away (OBA) application!  Thousands of riders use OBA to track their next bus arrival and we're happy to now include Link real-time information in OBA.
Because the information is now included in the OBA data feed, any other application that uses OBA data will now see Link real-time information as well.
One Bus Away is available from the Apple iTunes and Google Play stores. Check out onebusaway.org for more information about the application, including how to integrate OBA data into your own application.
Through a pilot project the past several months, Sound Transit engineers have ported and tested Link real-time information into the OBA feed. Prior to real-time integration, the OBA data feed included scheduled train arrivals, but not real-time information.  
Some limitations
Just as real-time bus information becomes unreliable during major service disruptions, Link real-time information is also subject to these same limitations. So when there are Link service disruptions, the real-time feed may not be accurate.
As always, sign up for Link service alerts and be sure to follow @SoundTransit on Twitter where we try our best to keep riders informed with the most current information during service disruptions.