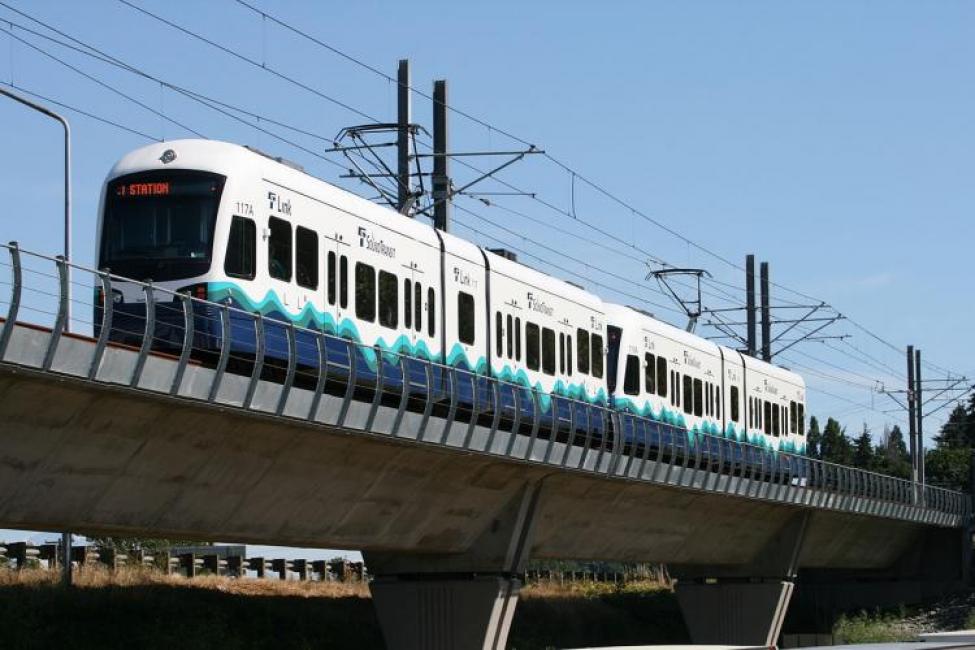 For the record: Link repairs in Tukwila Oct. 5-7
Body
At Sound Transit we take maintenance very seriously. Twice a week, maintenance staff walk or ride portions of the Link tracks performing visual inspections of the rails, ties and other infrastructure.
On September 19, we discovered small imperfections in the rails of the northbound Link tracks where they cross over Interstate 5. On September 20, a more in-depth inspection revealed small cracks.
When we discovered the cracks, we immediately began assessing if safe rail operations could continue while we planned repairs.
Link features Automatic Train Protection, a technology that allows us to set corridor speed limits and engage automatic braking if necessary. We concluded that trains could safely operate at reduced speeds and changed the automatic speed limit to 10 mph. This lengthened northbound trip times by 60-80 seconds.
We are repairing the rails this weekend, October 5-7, just two weeks after discovering the issue.
On Friday and Sunday, trains will operate full service but may have minor delays. On Saturday, we will close the Tukwila-Rainier Beach segment and operate free shuttle buses between Rainier Beach and both Tukwila International Boulevard and SeaTac/Airport Station. See those details here. If repairs go well, trains will resume full-speed operation on Monday morning. 
Once we remove and replace the damaged rails, we will send them for a full metallurgical analysis to understand why they showed premature wear. We will take any lessons learned and apply them to our maintenance plans.
We are encouraged by how our inspection protocols worked exactly as designed, discovering a problem early and working to fix it quickly with minimal customer disruption.
You can be confident that your safety is our first priority. Link has provided more than 115 million rides since opening in 2009 without a single at-fault collision or passenger fatality.
We hope to continue this exemplary safety record indefinitely. Thank you for your patience this weekend and thank you for riding!
For the record is a new feature on The Platform where we provide factual narratives of Sound Transit issues in the news.