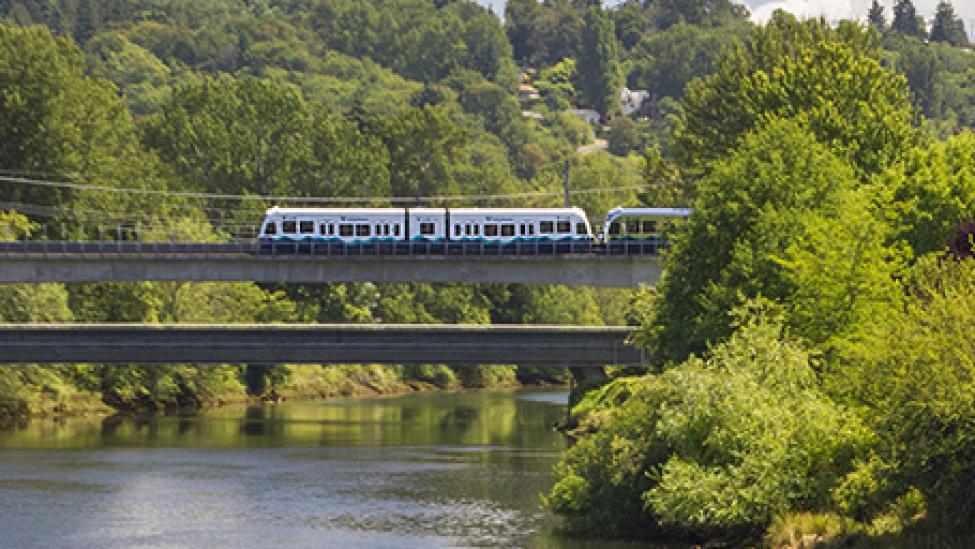 Sound Transit sees green
Body
In 2015, Sound Transit issued nearly $1 billion in Green Bonds—and in doing so made a little history.
It was the world's largest municipal sale of green bonds, which were created to fund projects that have positive environmental or climate benefits.
Proceeds from the green bonds are being used to finance or refinance projects that follow Sound Transit's Sustainability Plan, which includes reducing car trips by carrying more transit riders, supporting smart regional growth, fostering transit-oriented development and improved transit access, designing and building greener projects and operating fleets and facilities more efficiently.
Participation from green investors for the sale exceeded underwriters' expectations and helped Sound Transit expand its investor base beyond traditional buyers. The bond sale also attracted investors who had never before bought bonds from Sound Transit.
In fact, the sale was so successful, the agency was awarded the Environmental Finance's Municipal Bond of the Year for 2016.
Learn more about our Green Bonds.