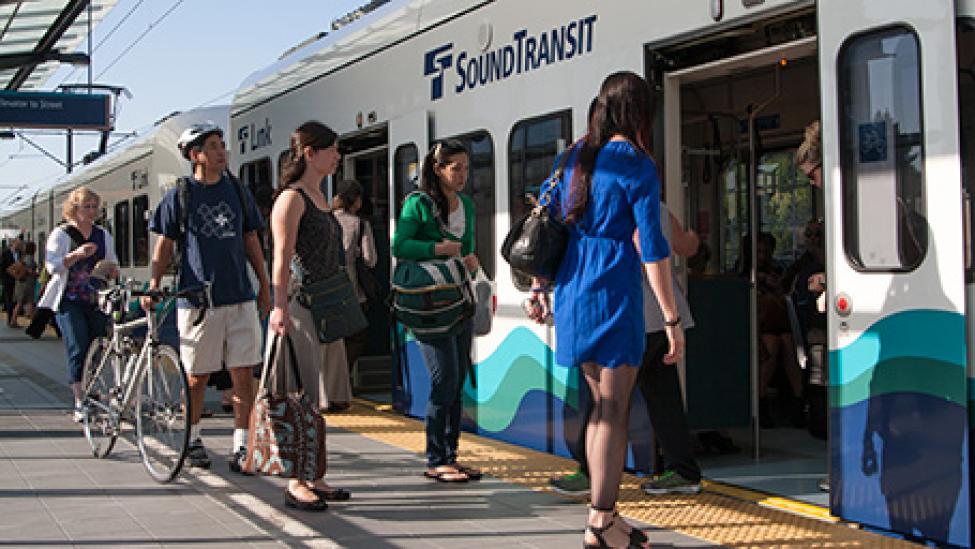 Sound Transit tax increases reflect passage of ST3
Body
Residents of the Sound Transit District will notice increases this year to their car tab renewal, property and sales taxes. These increases reflect last year's voter approval of Sound Transit 3 (ST3), the ballot measure to expand mass transit throughout Puget Sound.
Building upon previously voter approved light rail extensions to Northgate, Lynnwood, Bellevue and Overlake, ST3 brings to the region new light rail, bus rapid transit and commuter rail stations opening every few years, providing fast, reliable alternatives to congested roads. 
In approving ST3 voters also approved the revenues needed to pay for the expansion. These include an increase in the Regional Transit Authority (RTA) motor vehicle excise tax (MVET) from .3 percent to 1.1 percent.  
This significant MVET increase has concerned many vehicle owners because of the tax's continued collection under the vehicle depreciation schedule that has been in effect since the original Sound Move MVET of 0.3 percent went into effect in 1998. Because the agency used this revenue stream as a pledge against bonds issued in 1999, Sound Transit is legally obligated to bondholders to use this depreciation schedule until those bonds are retired in 2028. 
A depreciation schedule that is more favorable, especially to owners of newer cars, was adopted by the Legislature in 2006. This newer schedule will go into effect when the Sound Move bonds are retired. At that time the original 0.3 MVET will also expire. 
To learn more about the RTA MVET and other Sound Transit funding, visit our Regional Transit Taxes web page.