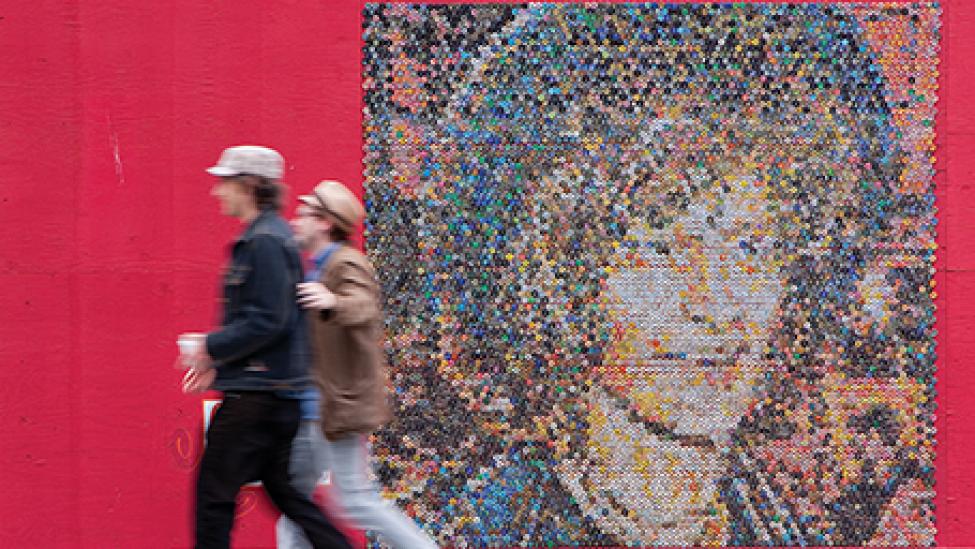 ST Spotlight: Goodbye Red Wall
Body
The Red Wall surrounding the Capitol Hill light rail station during construction was a space for artists to create large-scale work commissioned by the Sound Transit art program (STart) and featured many temporary art projects. Over time, the wall became part of the fabric of daily life on Capitol Hill, and for some, it will live on in memories. For example, several marriage proposals were made on the wall, including a "Hey Erin Will You Marry Me?" poster. Erin said yes.
The Red Wall ranged in height from eight feet on Broadway, to 16 feet on the Cal Anderson Park side, to the 24-foot segment that contained the last section of the mural, "The Architecture of Endlessness" by NKO.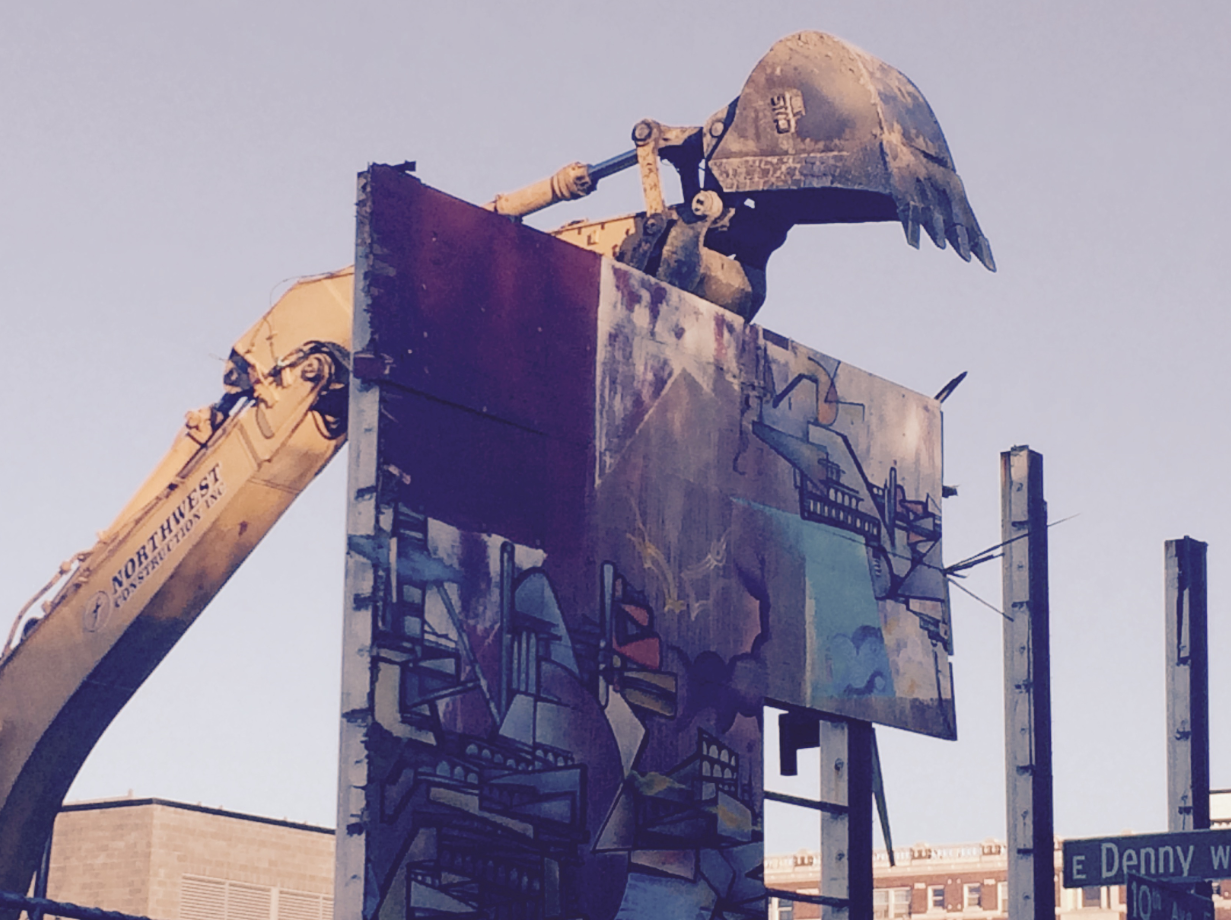 U Link extends light rail service 3.15 miles north with stations at Capitol Hill and the University of Washington.