152nd Avenue NE closure extended to Tuesday, Dec. 19
Body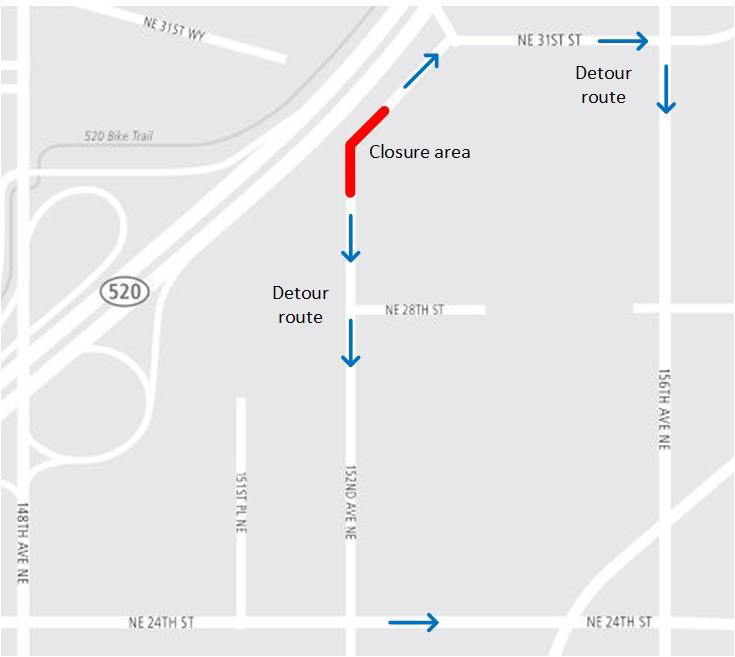 UPDATE – Construction crews helping to build the East Link Extension project must keep 152nd Avenue closed near Northeast 31st Street for approximately one more week. The closure is now expected to last as late as Tuesday, Dec. 19.
The closure is needed while crews relocate utilities beneath 152nd Avenue Northeast. Some unanticipated sewer line modifications are needed and will require additional work.
What to expect
Full closure of the road around the clock until Tuesday, Dec. 19.
A signed detour around the block will be in place for two more weeks.
All driveways will remain open.