Drilling of the south shoring wall under way - Expect crews working Saturdays through the fall
Body
Sound Transit crews have completed drilling the northern shoring wall for the U District light rail station. Crews have now begun drilling the southern shoring wall along NE 43rd Street between Brooklyn Avenue NE and the alley. Crews will be working on Saturdays using two drill rigs to complete this work as soon as possible and minimize impacts to the community. This work will be ongoing through early fall.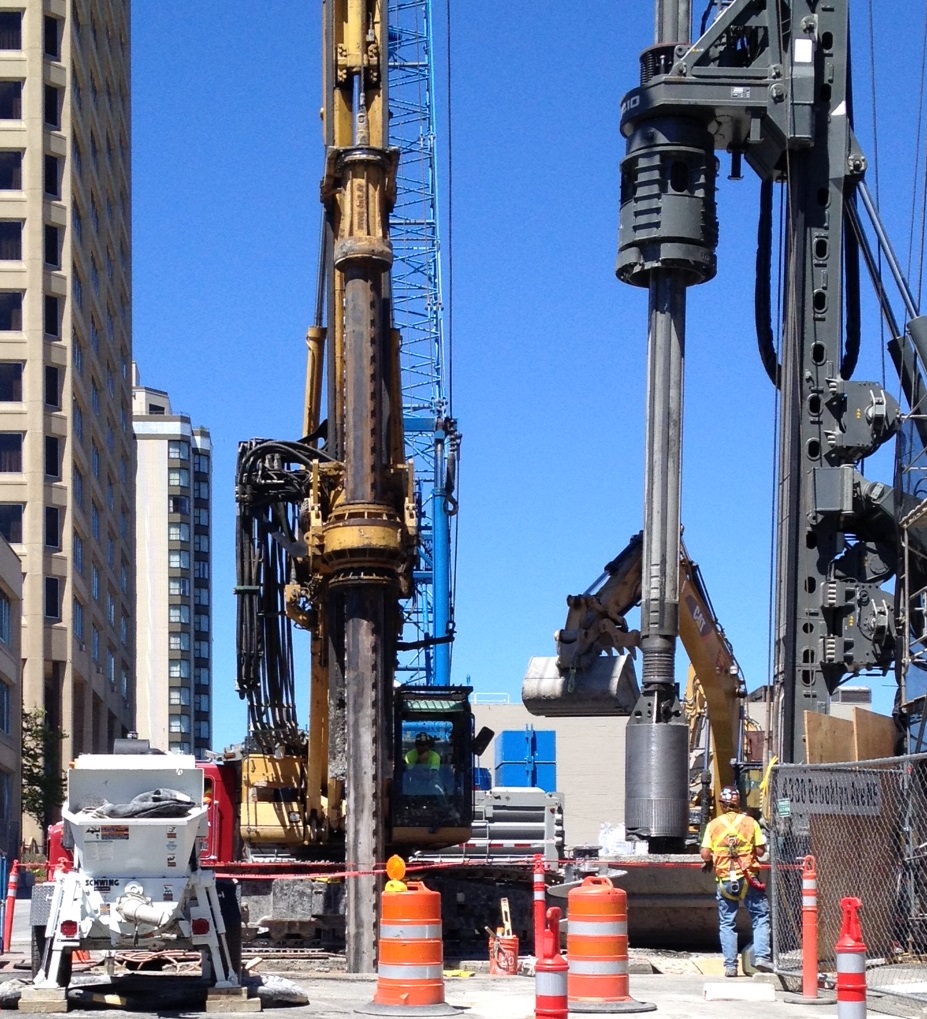 Crews are drilling the shoring wall along NE 43rd Street. Approximately 76 holes will be dug between 50 and 105 feet deep along this block.
What to expect:
Pedestrian access. The sidewalk along the southern side of NE 43rd Street is open between Brooklyn Avenue NE and the alley. A temporary enclosure along the sidewalk separates pedestrians from work activities.
Business access. Businesses are open! Please support local businesses during construction.
Roadway closed. NE 43rd Street between Brooklyn Avenue NE and the alley is closed to motorists at all times during this work. This section of NE 43rd Street will remain closed for approximately 7 months. NE 43rd Street remains open between the alley and University Way NE for local access.
Heavy machinery. Drill rigs and support equipment are located close to the sidewalk along NE 43rd Street.
Noise. There will be noise from drill rigs during soil removal and installation of metal beams. The noise is loudest when drill rigs shake off the excavated dirt (clanging sound). There is also potential for low-frequency vibration during drilling.
Dust. Dust will result from soil removal and pouring of concrete.
Trucks. Frequent truck traffic will deliver materials and haul materials offsite. Trucks deliver large loads during the early morning hours (beginning around 4 am). Wheel washing stations minimize truck debris track-out onto city streets.
*Saturday work may occur between 9 am and 10 pm. High impact noise work (drilling activities) will occur on Saturdays between 9 am and 5 pm. Crews will work to minimize impacts, such as noise, dust, debris, and access impacts during the work.