Early morning concrete pour
Body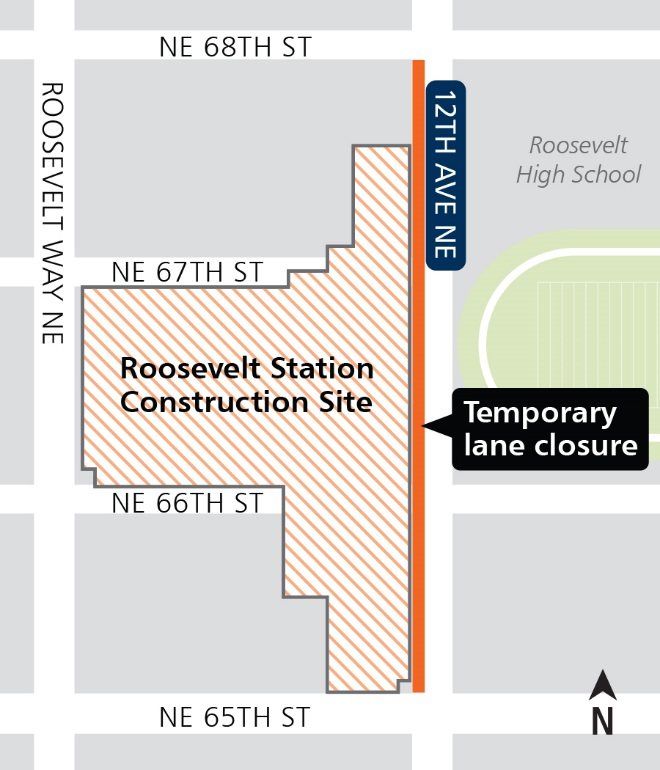 The week of March 19th Sound Transit's contractor will conduct two large concrete pours requiring work to begin at 4 a.m. at the Roosevelt Station site. A temporary noise variance permit has been obtained from the City of Seattle for this work. Each concrete pour is expected to take one day.
What to expect:
Traffic impacts: Temporary closure of northbound lane along west side of 12th Avenue Northeast between Northeast 65th Street and Northeast 68th Street.
Construction activities: Setting up the concrete pump, trucks entering and exiting the site and tower crane moving equipment. The contractor will install sound barriers around the concrete operation to help keep noise to a minimum.
Equipment: Concrete pump truck, concrete trucks and tower crane
Permitted start times: Setup at 4 a.m., pour at 5 a.m.
*Work is weather dependent. Notices will be resent for any schedule changes.