Early morning concrete pour on Northgate guideway
Starting Tuesday morning, July 16th, Sound Transit's contractor will be pouring concrete foundations for the guideway's switches and crossover tracks.
What
Early morning concrete pours on guideway.
When
Beginning Tuesday, July 16th these concrete pours will occur two to three days per week until the week of August 5th, 5 a.m. – 8:30 a.m.
5 a.m. – 6 a.m.: Concrete pump trucks will begin set-up
6 a.m. – 8:30 a.m.: Concrete pour
Where
Concrete pour will occur at two locations on the guideway: one North of the station near the end of the guideway and one South of the station (see map).
More
A Temporary Noise Variance (TNV) has been issued by the City of Seattle for this work.
Construction equipment includes concrete and pump trucks.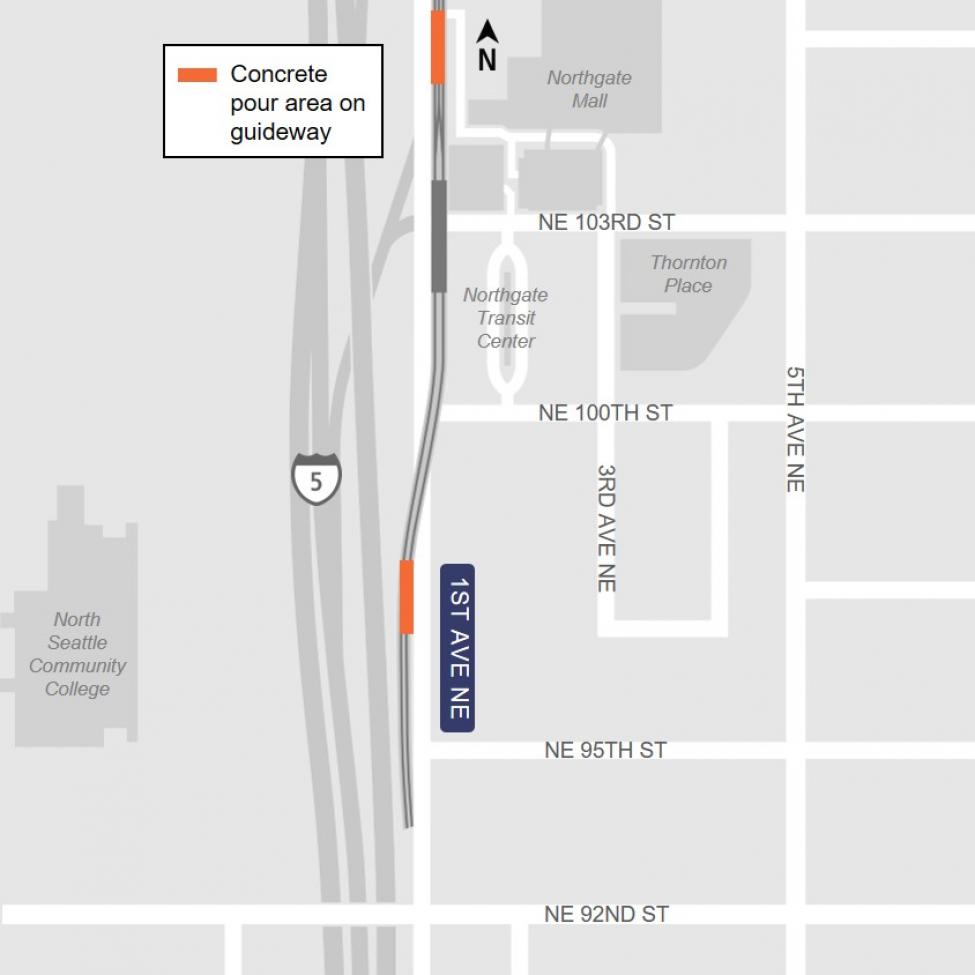 Contact us
Outreach Specialist: Alexis Lair, northlink@soundtransit.org or 206-398-5300
After-hours construction hotline: 888-298-2395