Groundbreaking - thank you
Body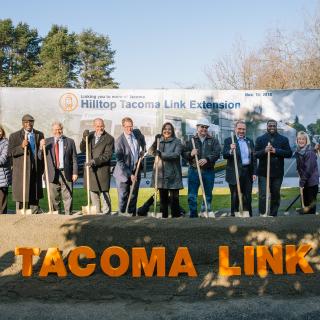 After years of planning and community involvement, the Hilltop Tacoma Link Extension officially broke ground at a ceremony on Nov. 19 at People's Park! Thank you to everyone who celebrated with us, including two community members: Brendan Nelson representing the Hilltop neighborhood and Denny Faker representing the Stadium District who spoke at the event. Local businesses provided the refreshments, including Red Elm Café, Anthem Coffee and Tea, Corina Bakery and Johnson Candy. Thank you, all!
Construction ramps up in the Stadium District
In late-December, crews will replace the water line in front of Stadium High School during the school's winter break. The work will be completed by the time school resumes on Jan. 3. In January, crews will start construction on the sewer line on N. 1st St. from N. Tacoma Avenue to Division Avenue.
This utility work will last several months. We'll soon provide more information about this work, including more detail on the start of construction, durations, parking and lane closures.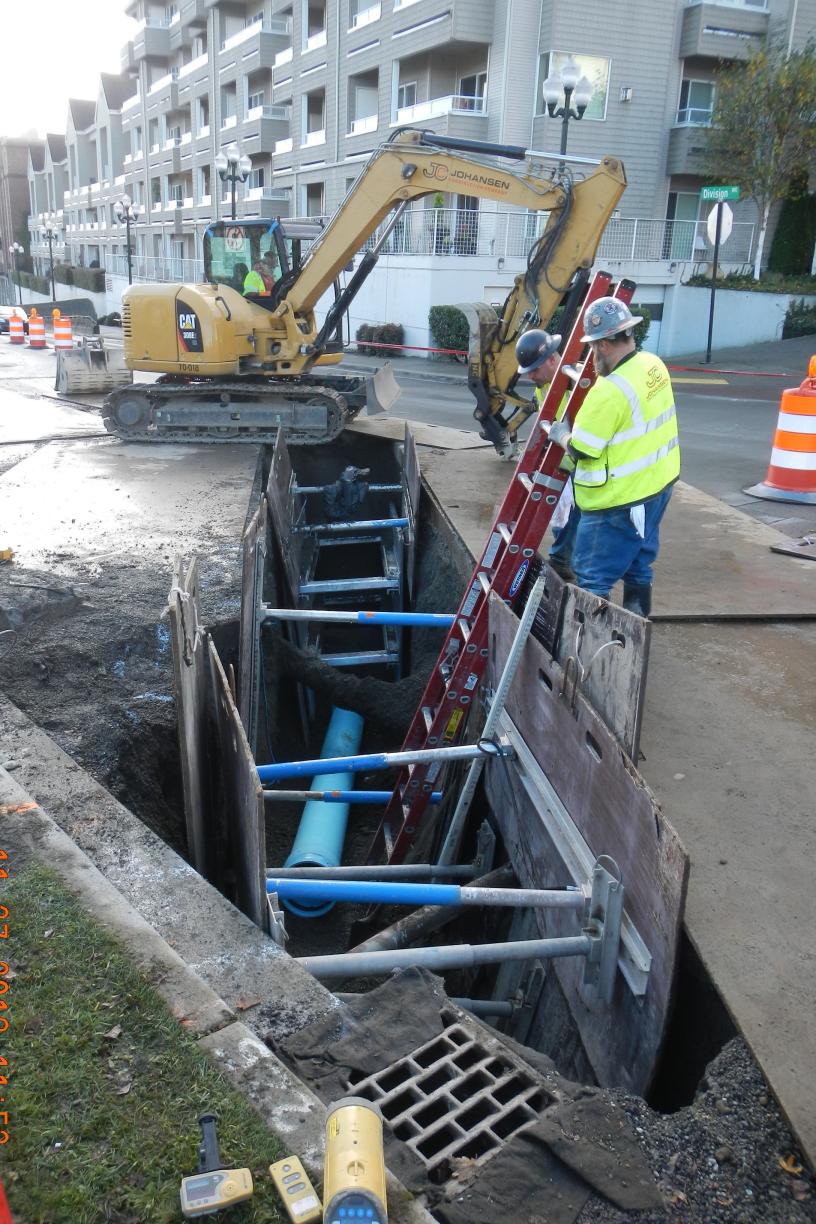 Some trees will be removed
To provide electricity for the light rail vehicles, Sound Transit's contractor will remove some trees along the route where the future power line poles and power substations will be located. These trees are all located in the right-of-way and are marked with orange paint.
Property owners are welcome to move the trees (many are fruit trees) onto their private property before the contractor removes them. The contractor plans to remove the marked trees as early as January 3.
Coffee with the Contractor: January 15 at 8 a.m. at Anthem
Sound Transit and the contractor, Walsh Construction Co. II, LLC, will be available to talk about upcoming construction work and answer your questions at our "Coffee with the Contractor" events. The next Coffee with the Contractor is Tuesday, January 15 at 8 a.m. at Anthem Coffee and Tea, 102 N. G St. in the Stadium District. Coffee will be provided. Hope to see you there! Thank you to everyone who attended our first coffee at the Red Elm Café!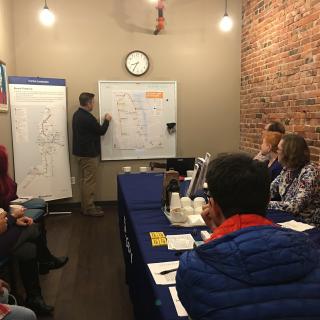 Business Spotlight during construction: Fish House Cafe 
Get to know the outstanding businesses along the Hilltop Tacoma Link route! Stop by the Fish House Café, 1814 Martin Luther King Jr. Way for delicious fish and chips, desserts and more!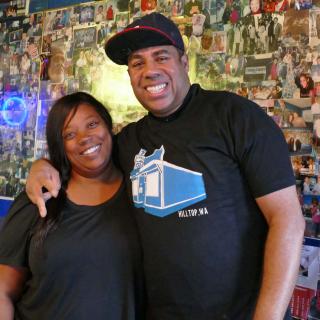 Meeting with community groups
We continue to meet with community groups along the route to explain the project and answer questions. If you would like us to visit your group, please contact Liz at liz.satterthwaite@soundtransit.org.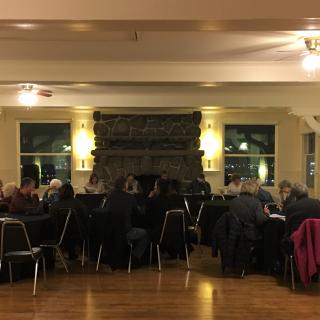 HTLE video
Check out the new, short video that highlights the people and places along the Hilltop Tacoma Link route. Link is coming to Stadium and Hilltop:
Dickens Festival
Sound Transit is a proud sponsor of the Dickens Festival in Stadium. We hope you enjoyed the festival's free horse and carriage rides, live music, photos with Santa, and the awesome shops and restaurants! Happy holidays!