Hello, my name is TDLE
Body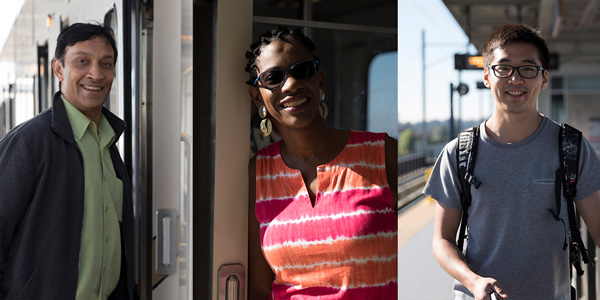 We're new in the neighborhood. This is the inaugural email for the Tacoma Dome Link Extension (TDLE), which will add 9.7 miles of regional light rail service to our existing network, connecting Pierce County and South King County with points north and east. Stations have been envisioned through the Sound Transit 3 plan approved by voters in the Tacoma Dome, East Tacoma, Fife, and South Federal Way areas. We hope you'll continue to stay engaged with us as we launch this project.
Apply to be a community representative by March 6!
Be the voice of the community. We're recruiting individuals to be part of a Stakeholder Group and to serve as representative of their communities. This group will work together to help refine project alternatives such as route, station locations, and more for further study in our environmental review process.
The deadline for submitting your application is 5 p.m. on March 6. So, don't wait. Visit soundtransit.org/tdlink to learn more and complete the short application. Representatives will be selected soon thereafter, and the first meeting will take place on March 28.
Stay connected
There will be a lot more ways to get involved with this project. Sign-up for future project updates. Forward this to your friends, family, neighbors and people in your community! Encourage them to subscribe.
Request a briefing. If you are part of a business or community organization that would like to host a briefing, get in touch.