Tacoma Dome Link Extension project updates
Get the latest on this project in your inbox.
Overview
The Tacoma Dome Link Extension will add nearly 10 miles to our regional light rail system via mostly elevated tracks between Federal Way and Tacoma. This project includes four new light rail stations in the South Federal Way, Fife, East Tacoma/Portland Avenue and Tacoma Dome areas.
These stations will also provide connections to other regional transit services like Sounder, Tacoma Link, ST Express, King County Metro, Pierce Transit, Intercity Transit and Amtrak.
Stations will feature pickup and drop-off zones and provide convenient access for pedestrians, cyclists, and riders arriving on paratransit and other modes. The future South Federal Way and Fife stations will each offer approximately 500 parking spaces.
The COVID-19 crisis is greatly reducing the revenues Sound Transit relies on to expand our regional transit system. With greatly depleted revenues, Sound Transit will not be able to deliver many expansion projects on their original timelines unless we receive alternative revenue from federal or state sources. Through a process called realignment, the Sound Transit Board of Directors is working to determine which plans and timelines for voter-approved projects will need to change due to lower revenue projections.
Facts
When Tacoma Dome Link service starts in 2030, it will offer fast and frequent travel to destinations across the region, including: 
South Federal Way to Tacoma Dome Station in 20 minutes
Fife to Tacoma Dome Station in 6 minutes
Tacoma Dome Station to Sea-Tac Airport in 35 minutes
Current project status
We received public comments on the TDLE project during our Environmental Impact Statement scoping period, April 1 to May 1, 2019. We compiled the public feedback from this official comment period into a Scoping Summary Report.
On July 25, 2019, the Sound Transit Board of Directors identified possible route and station locations — formally called a "preferred alternative" and "other alternatives" — to study in the Draft Environmental Impact Statement. A Draft EIS analyzes and documents a project's potential impacts to the natural and built environment, and it proposes ways to mitigate unavoidable impacts. 
In this current phase, we'll continue with more conceptual design work, including refinements to route and station alternatives. You can view the latest maps of the alternatives under consideration by segment area here.
COVID 19 has impacted both Sound Transit's finances and our ability to advance environmental review internally and with our planning partners. Consequently, the environmental schedule for TDLE has been affected. We now anticipate publishing the Draft EIS for TDLE in early 2022.
Our process for providing public opportunity to review and comment on project environmental documents has not changed. The public will have an opportunity to review and make formal comment on the Draft EIS. Postcards with online open house information and ways to comment will be mailed to residents, businesses, and property owners before the public comment period.
Questions or comments before then? We're always here to help. You can contact the project team at tdlink@soundtransit.org.
We encourage you to sign up for project email updates for all the latest news as the TDLE develops.
What can I expect as a project neighbor?
If you're a resident, business or property owner near a potential TDLE route or station, signing up for email updates is the first step to ensuring you're always up to speed on the project. If you have any questions or you'd like to set up a meeting to learn more, contact the project team at tdlink@soundtransit.org.
The Draft EIS will evaluate possible property impacts in detail. You'll have opportunities to comment on those findings after we publish the Draft EIS in 2022. The Sound Transit Board carefully considers the feedback we receive through this formal comment process, and we'll respond to all comments.  
After the Draft EIS public review and comment period, the Board will modify or confirm the "preferred alternative" for the Final EIS, in 2023. A preferred alternative is a statement of where the agency is leaning based on information available at the time. It's not a final decision.
The Sound Transit Board will make a final decision on routes and stations and the project to be built after we issue the Final EIS in 2023..
Tacoma Dome Link Extension scoping period overview
Get introduced to our project and see how we're evaluating station and route options.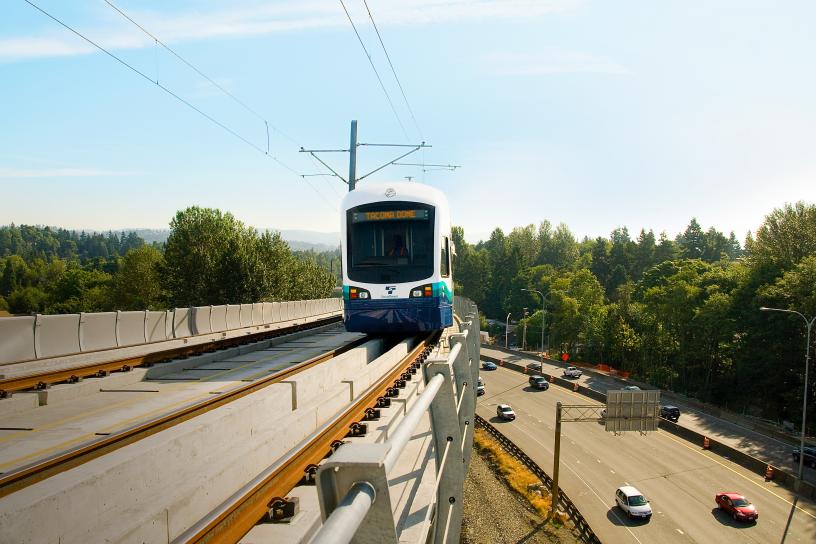 Tacoma to Sea-Tac Airport in 35 minutes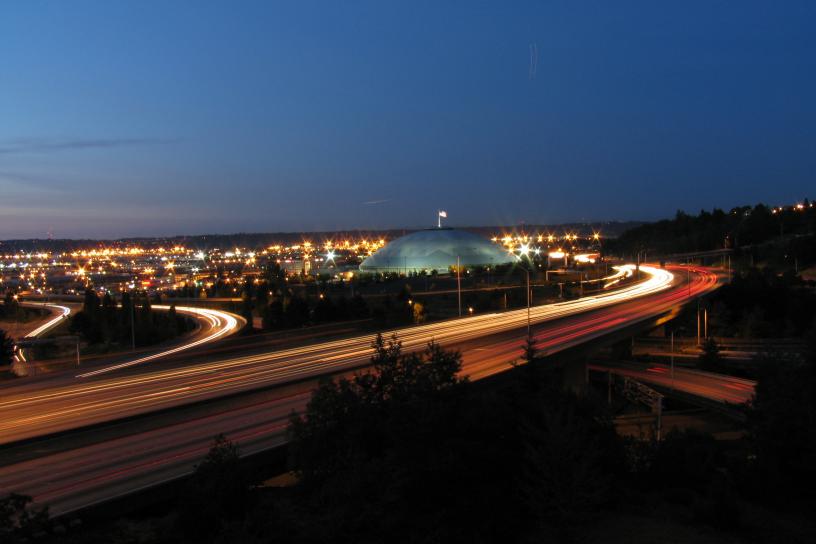 Connecting the South Sound to the regional light rail network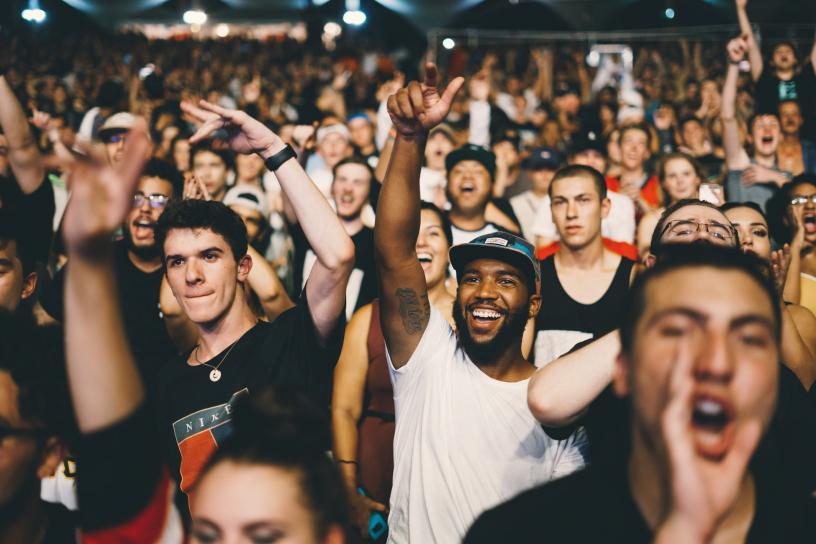 Quick access to music and events at EQC and Tacoma Dome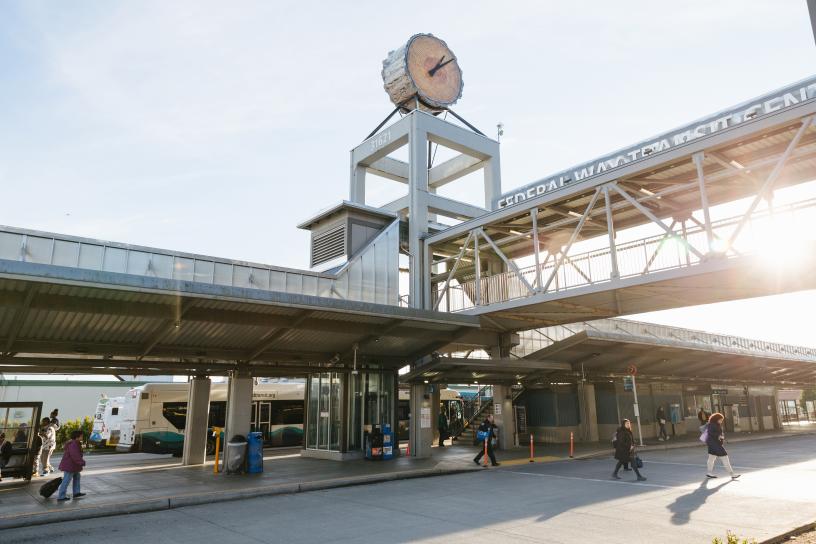 Tacoma to Federal Way in just 20 minutes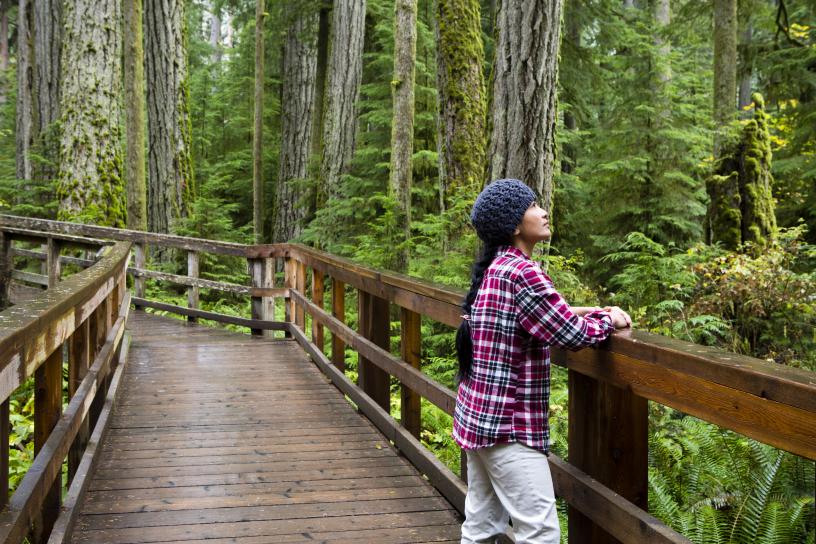 Explore West Hylebos Wetlands Park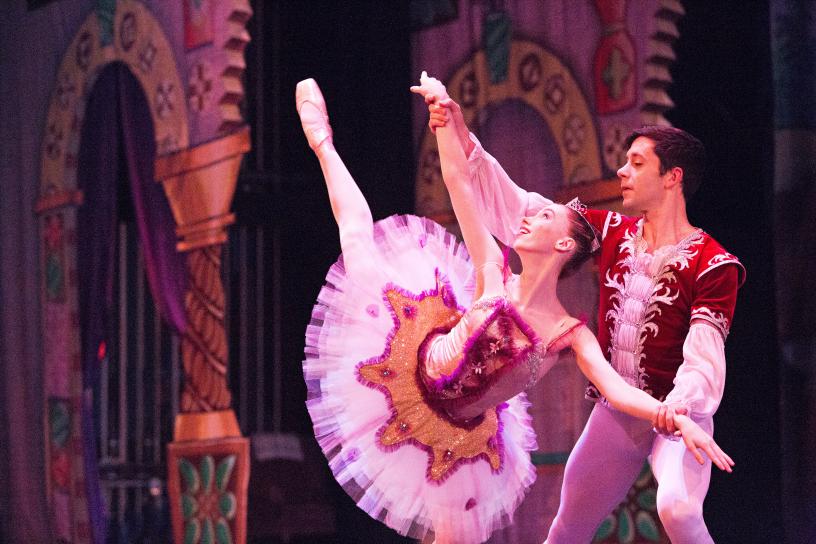 Catch the next act at the Performing Arts & Event Center (PAEC)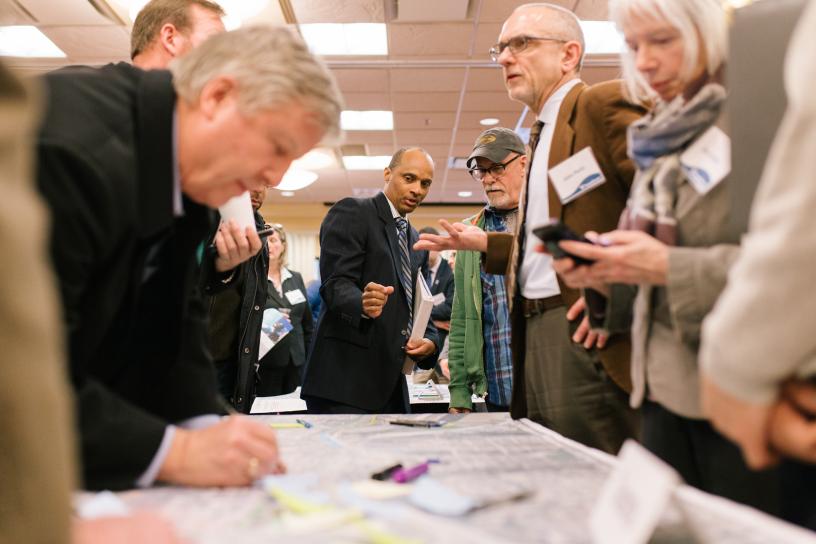 Tacoma Dome Link Extension Early Scoping public meeting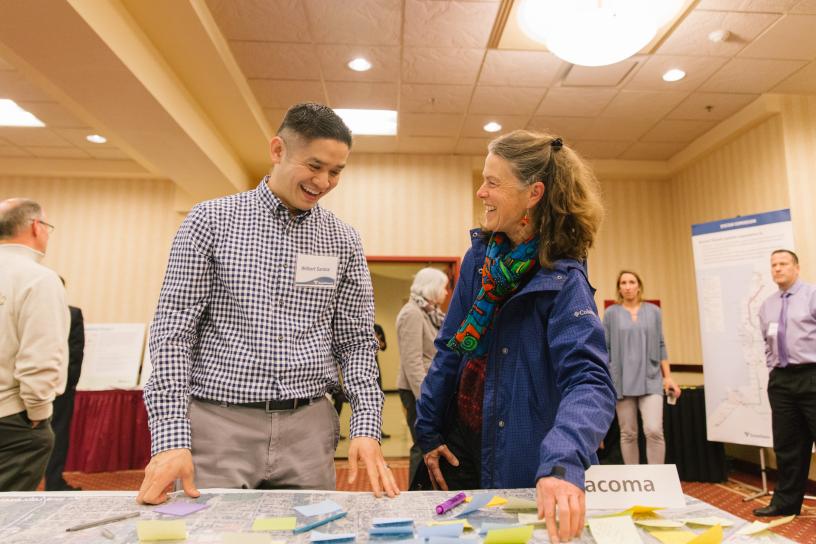 Tacoma Dome Link Extension Early Scoping public meeting
Image

Image

Image

Image

Image

Image

Image

Image