Lane closure: Banner Way NE and NE 76th and NE 78th St
Body
As early as Tuesday, Sept. 12, Sound Transit's contractor will close a lane on Banner Way Northeast to complete the restoration on Banner Way Northeast (next to I-5). The construction and traffic impacts will take place in two locations and are listed below (see map).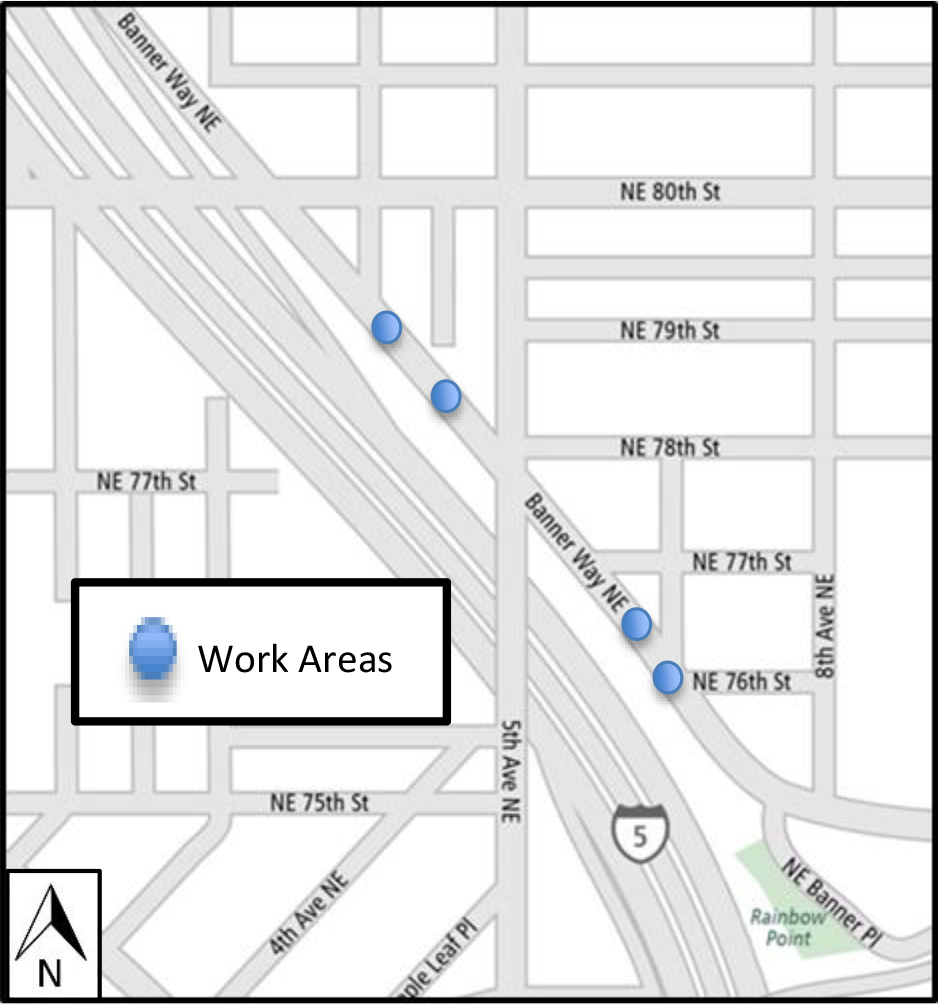 What to expect:
Banner Way Northeast and Northeast 76th and 78th street
Traffic impacts: Southbound right lane closure on Banner Way Northeast in the work area.
Bicyclist and motorist traffic will be maintained. Street parking may be impacted during the work.
Sidewalk closure: The sidewalk along I-5 will be closed.
Construction activities: Removing the old fence along I-5 and replacing with a new fence.
Equipment: Construction trucks, and support equipment.
Work hours: 7 a.m. to 5:30 p.m. Tuesday to Wednesday.
Duration: Sept. 12 – 13.