New Interim Park-and-Ride Coming Soon to Northgate!
Body
On March 17, the North Seattle Park-and-Ride lot and the Interim Park-and-Ride lot located near the former Marie Callender's restaurant in Northgate will close. Parking will be relocated to the corner of N. E. 103rd Street and 5th Avenue N.E.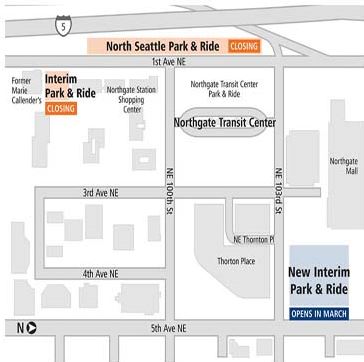 For more information: Contact Rhonda Dixon at 206-398-5300 or northlink@soundtransit.org.
24-hour Construction Hotline 1-888-298-2395/TTY relay: 711