Nighttime closure on 132nd Ave NE in Bellevue
Body
Beginning as early as Monday, September 18 and lasting for approximately one week, Sound Transit's contractor plans to close 132nd Ave NE at the intersection of NE Spring Blvd. Detours and signage will be in place. Crews will utilize the work zone to perform a side sewer connection.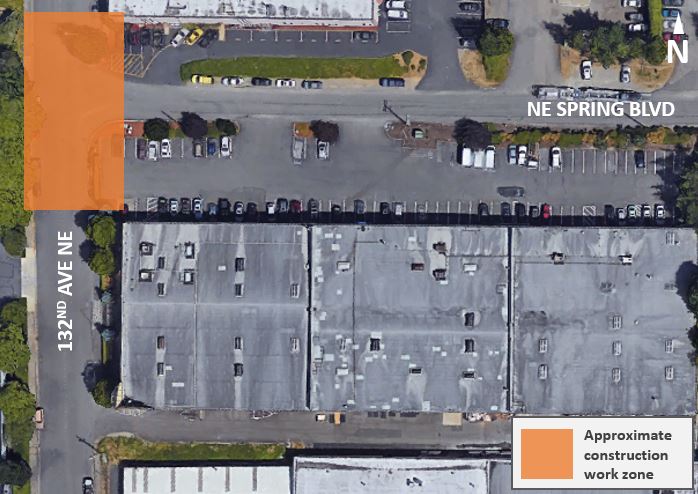 What to expect:
Flaggers and recommended traffic control will be in place. 
All traffic control plans are reviewed and approved by the City of Bellevue.
Approved nighttime work hours for these activities are 8:00 p.m. to 6:00 a.m.
Business access will be maintained.
Construction schedule is subject to change.